Two-way text communication right from the schedule.

---
Patient Two-Way Texting provides a simple method to text patients and receive incoming texts.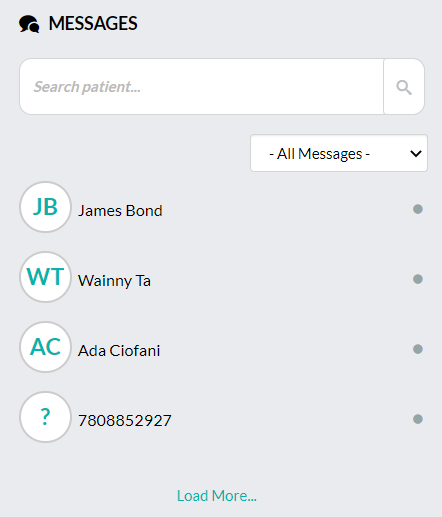 ---
What are the costs?
This paid feature is a part of the JComm Bundle and is available as an add-on to your Juvonno plan. Pay by the month and cancel at any time. JComm subscriptions start at $20 per month ($0.025 per text message sent or received) and messaging rates decrease based on message volume. Invoices are emailed on a monthly basis and you may cancel at any time. To activate this add-on, please contact your Juvonno Sales rep.
Choose from one of the three plans below: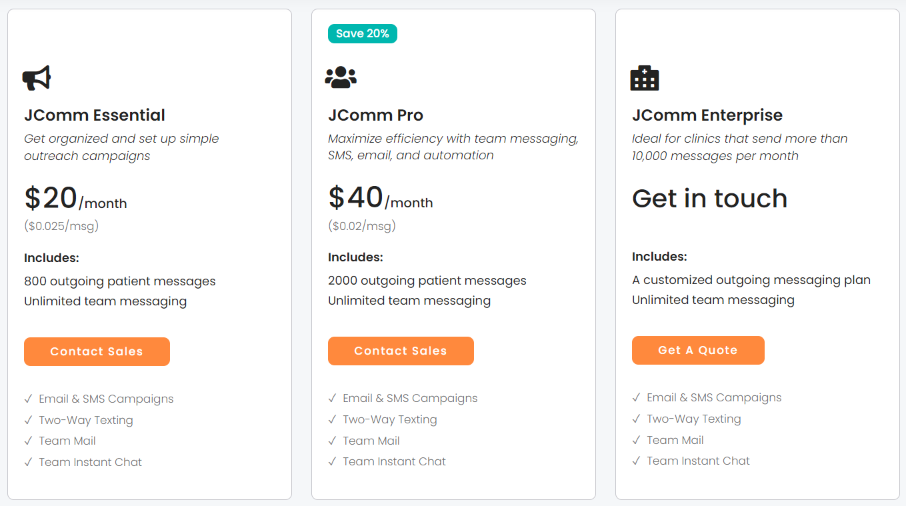 ---
Where is it enabled?
Admin Profile > Preferences Tab > Receive Incoming Text Notifications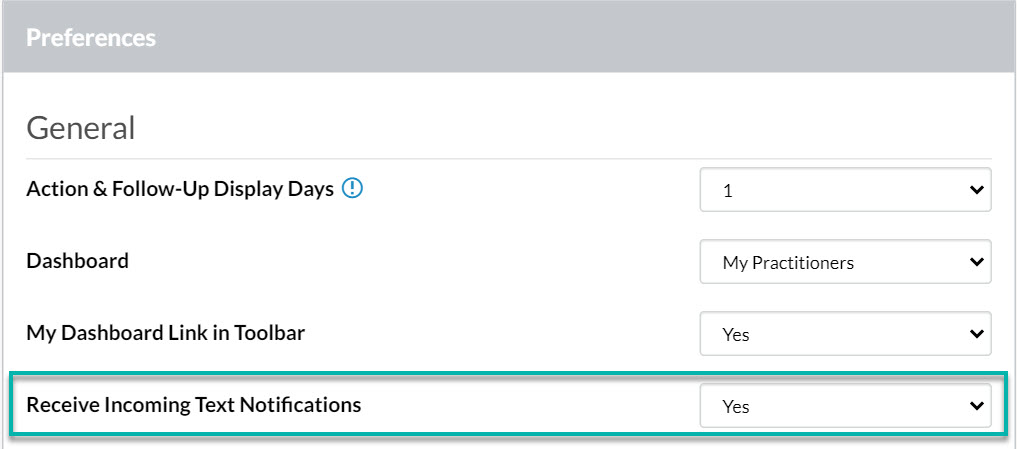 ---
How Does it Work?
Once a user has the setting mentioned above enabled in their profile, they will be notified on the schedule when an incoming text message arrives from a patient attending the same clinic of the Administrator's default clinic. The system bases this off the cell number that is on the patient's profile - and the default clinic assigned to the patient.







Any patients that do not have a default clinic set or are not yet existing as a patient in your system will display for all clinic's administrators (that have the setting enabled to receive these notifications).


Once a message is opened, it is marked as 'read'. The latest 10 threads of messages will display based on the most recent incoming texts that have arrived. To view the next 10 messages, scroll to the bottom of the list and choose Load More...