Claim Query forms are used to request adjustments on certain processed claims.
If, for example, WCB pays for a claim and you need to reverse the payment made by MB Health, you would fill out the query form and mail it to the address below.
Once MB Health receives the query the payment will be reversed. Completed query forms should be mailed to the following address:
Attention: Supervisor, Claims Unit (Query)
Manitoba Health, Seniors and Active Living
3rd Floor, 300 Carlton Street
Winnipeg, MB R3B 3M9
Or you can call the Practitioner Registry at 204-788-2567 to order query forms.
To access a Query form within a rejected claim, open the claim.
In the top right corner of the page there is a link "Print Query Form".

You will get a popup with claim details populated. The image below is an example, there are no claim details in the sample.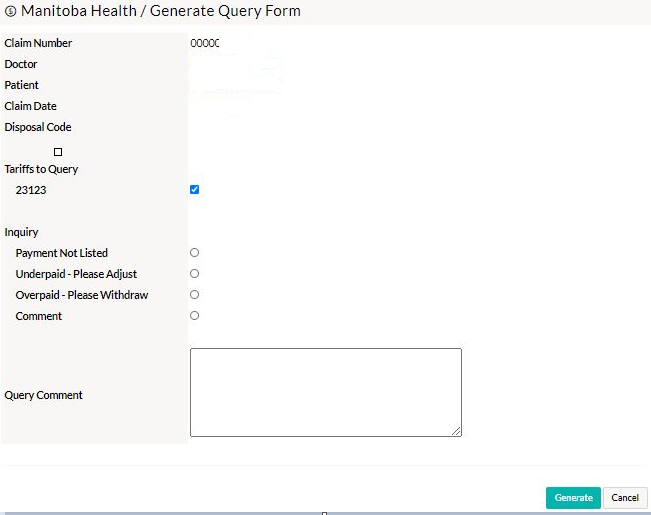 You can print it and send it to Manitoba Health.