Book an appointment on the schedule.
Do not enter any items under the "Products & Services" section. You will be creating this item as a claim.
If there are other services and products purchased during the appointment, create a Quick invoice for the additional items.
When the appointment is complete, click on the appointment block and select "Claim Appointment".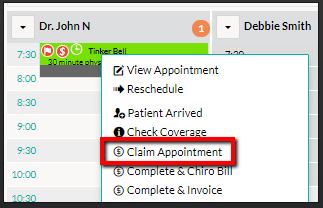 You will get the claim appointment window popup.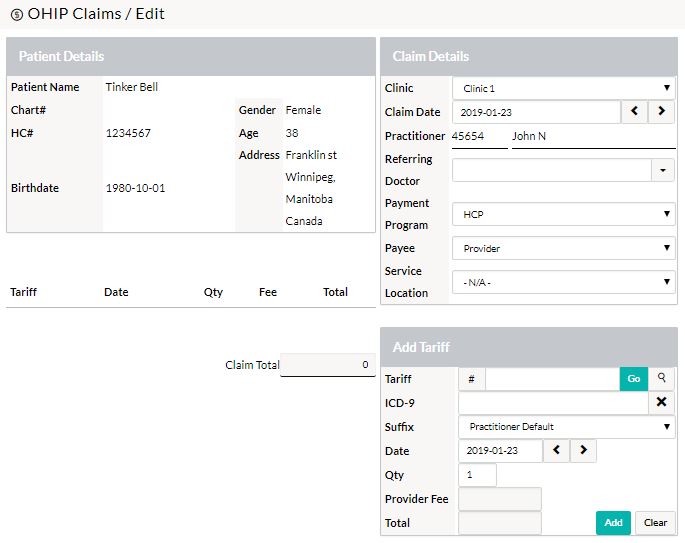 The patient details will auto popuplate.
The doctor and clinic details will auto populate.
In the Tariff field start typing a service code. A drop down menu will appear for you to select the correct item.
Select the item, it will populate into the field.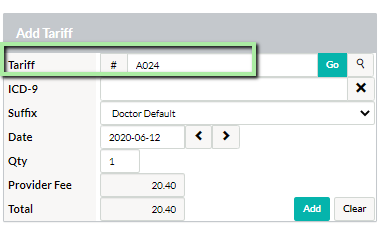 In the ICD Code enter the Diagnositc code related to the service. Select from the drop down menu.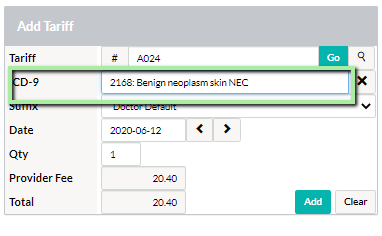 Or, select the Go button to get a list of Tariffs or ICD codes to select from.
These Tariffs are also located under Settings>Tariffs.
Then select the "Add button"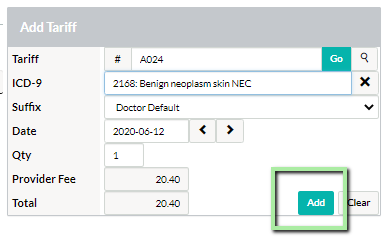 The tariff and ICD Code will move to the left side of the claim as seen in the image below.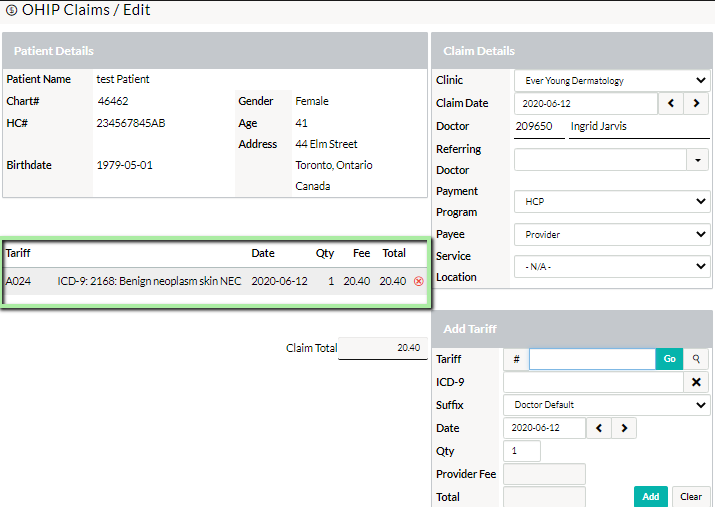 Then select "Save".
The claim will be created and ready to be viewed under Accounting>Appointment Claims.
Select the Status field to "New".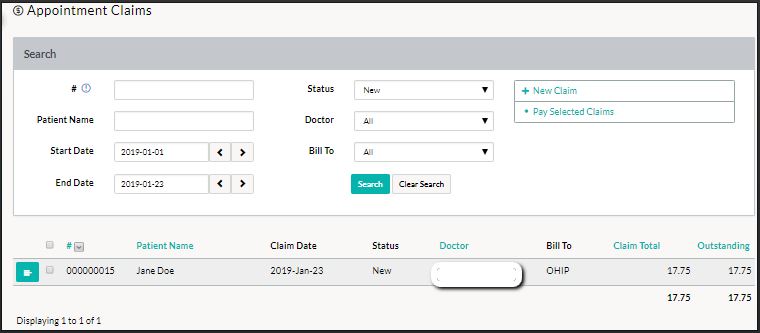 How to Void a claim
You are able to VOID the claim by click the green icon to the left and selecting "Void" if the the claim has not been submitted to OHIP yet.
How to edit a Claim
You are able to Edit a claim if it has not been submitted to OHIP yet.