Completely removing the appointment.

Whether the appointment was added by accident, during testing or canceled shortly after being scheduled, you may want to delete it to ensure your statistics are correct.
How does it work?
Select the appointment you would like to delete and choose Cancel.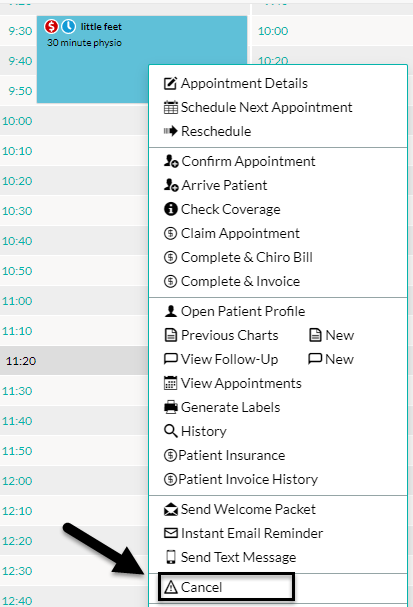 Use the Cancellation Reason drop-down menu to select Deleted.






Lastly, select

to delete the appointment.