Apply discounts during the Appointment or Quick Invoice Checkout process.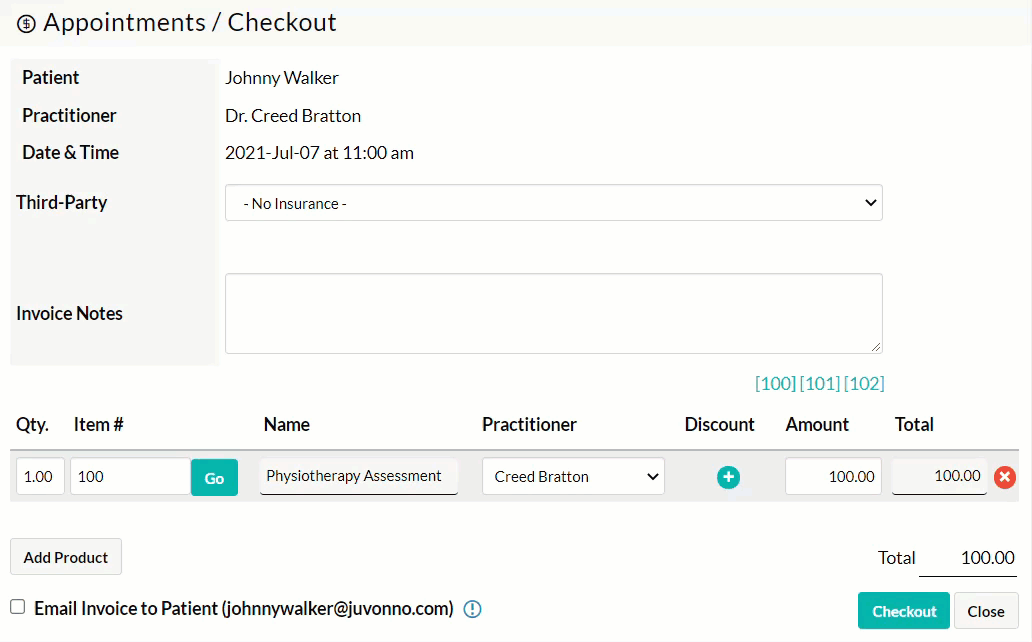 1. These discounts will appear on the invoice PDF along with the retail rate*

2. On-the-fly discounts can be restricted for admin level 2 override if preferred

3. On-the-fly Discounts are enabled in Settings > General > Accounting > Billing


| | |
| --- | --- |
| Note | Discount text will not appear on custom invoice templates. |
1. From the Checkout popup you will see a column to enter a discount. Click on the + button to expand the option.

2. Enter the total of the discount in either the % field, or $ field. The total will auto populate then select Apply.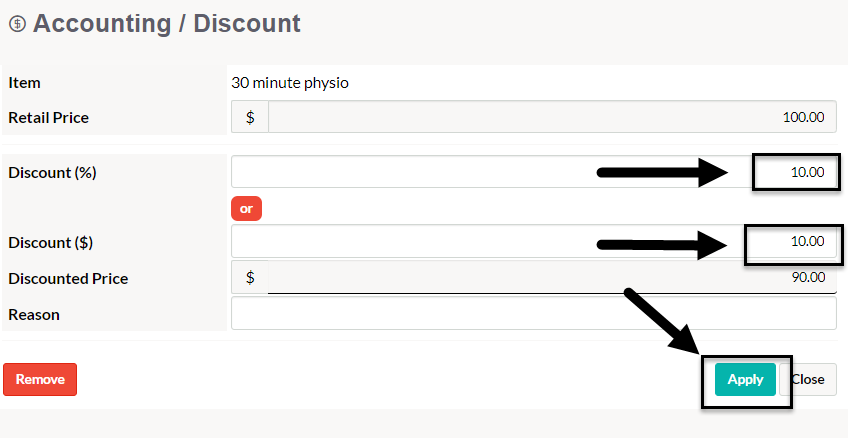 3. The discount applies, select Checkout.

4. From the Receive payment popup accept the payment. The Discount will appear on the invoice.