This article will explain how to refund a payment, restore inventory, and mark an invoice as refunded in just a few clicks with the Invoice Refund feature.
Step-by-Step Instructions
Step 1
Under Accounting on the left navigation bar, select Invoice Search.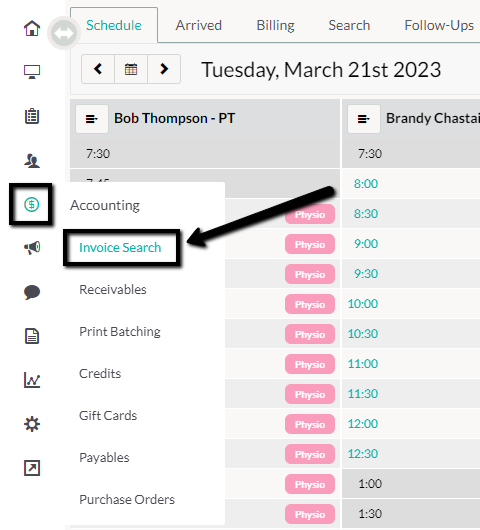 Step 2
Enter the Invoice# or the patient's name in the Patient field and select a Start Date & End Date. Then click Search.
Note: If your search populates too many results, use the additional search parameters to narrow down the results.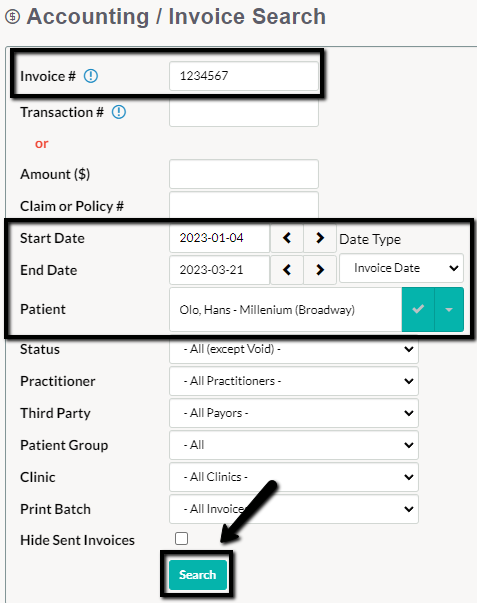 Step 3
Find the invoice and select the

button next to the invoice, then select Refund Invoice from the dropdown menu.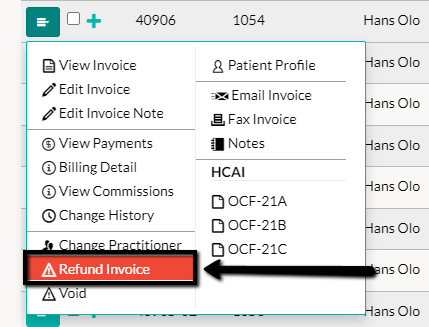 Step 4
Ensure the right refund Method is selected, enter a Memo if needed then select Refund.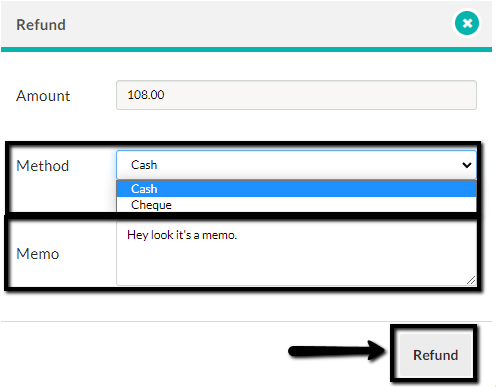 Step 5
A Confirm Refund Attempt - MANUAL warning will pop up, this is to confirm that this action will refund the payment, reverse the sale and automatically restore any associated inventory. Select OK to process the refund.
**Refunds from Other Payment Gateways: To refund payments received through Stripe, Moneris, or another third-party payment gateway, you will also need to process the refund through the respective third-party dashboard in order for the funds to be returned to the patient

The appointment and any inventory used will now be automatically reversed and the refunded invoice can be viewed and printed by searching your Void invoices on the Invoice Search page.