Follow this guide to submit fully-paid invoices to HCAI

---




---

Occasionally the patient's third-party insurance will cover the full amount of an invoice, though you may still want to submit it to HCAI for the adjuster's needs.

To do this, the invoice will need to be split to the HCAI insurance company at $0 prior to applying payment. Please note that any/all invoices being submitted to HCAI will need to be attached to the treatment plan.

1) Navigate to

Accounting > Invoice Search and locate the third-party invoice: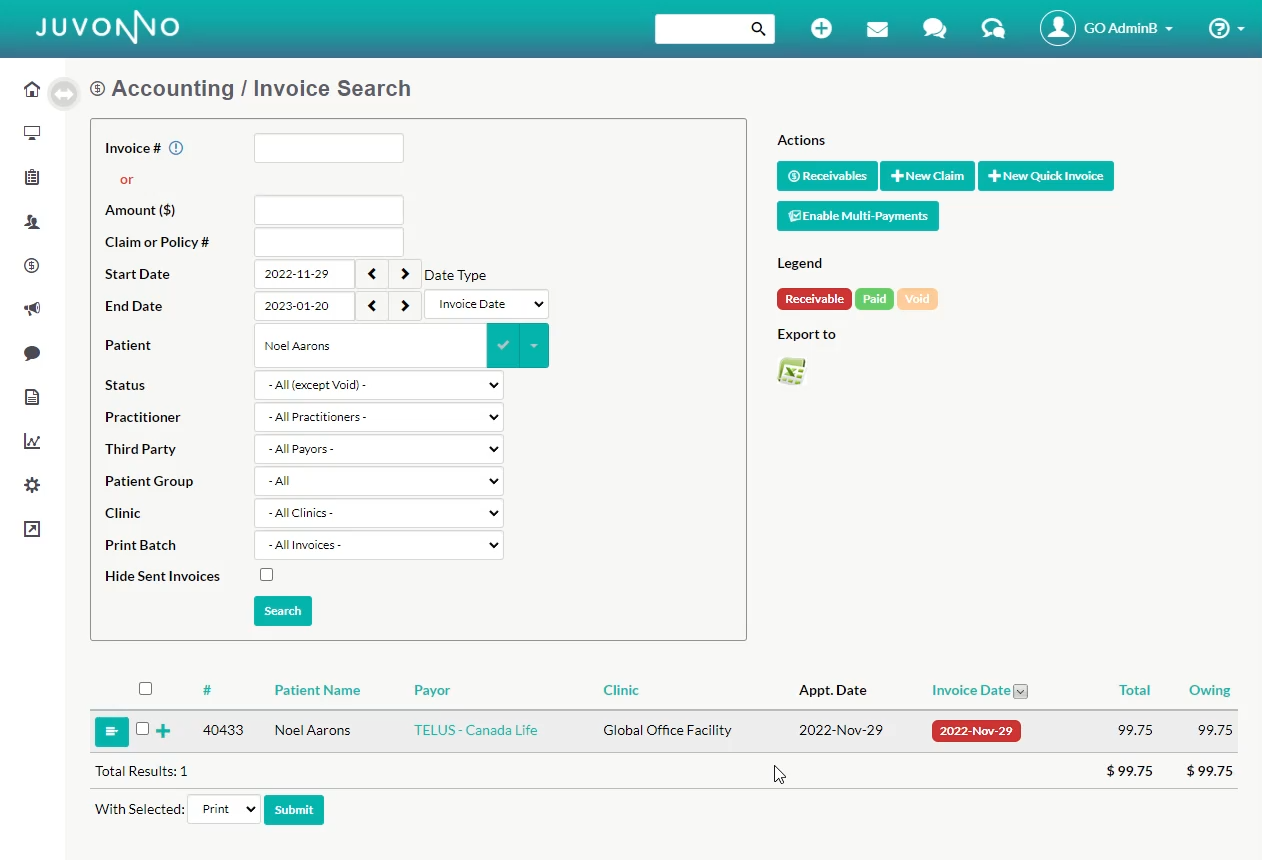 2) Before payment is applied, first select the Payor to display the Invoice Splitter.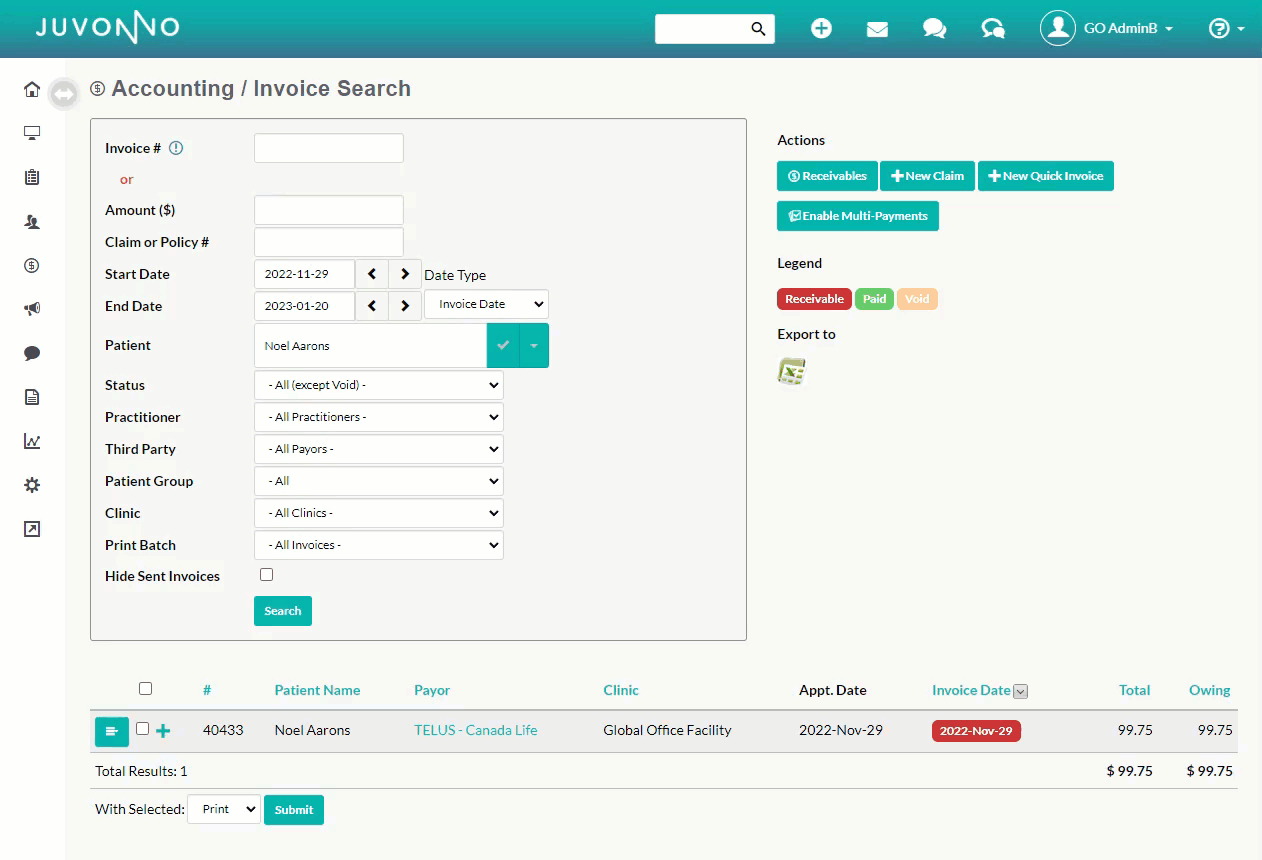 a) Select +Add to add a new invoice split
b) Choose the HCAI payor from the Payor dropdown menu
c) Leave the Amount as $0.00 and select Save.

3) Now that the invoice has been split, the Third-party split can be paid.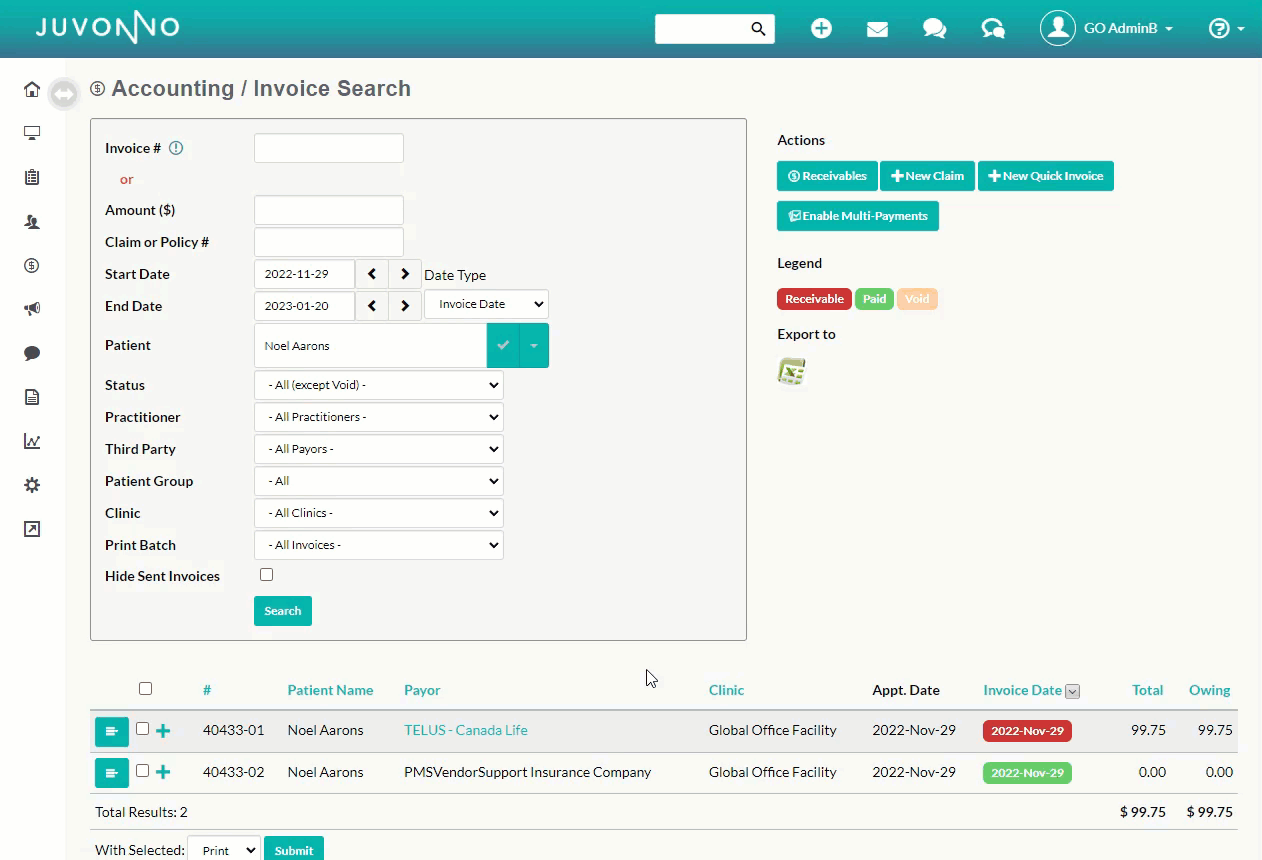 4) Navigate to the HCAI Dashboard tab from the Home Schedule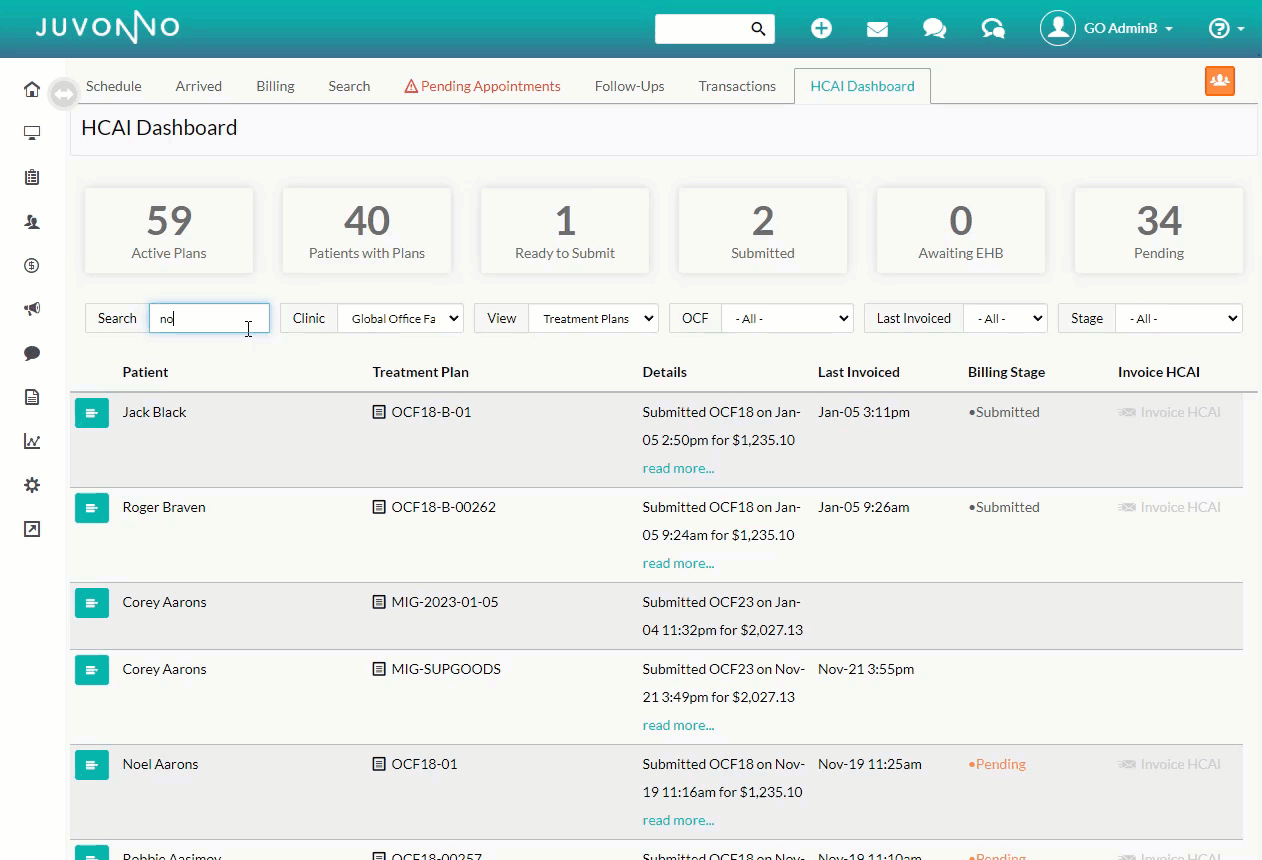 a) Locate the treatment plan you are invoicing by using the search
(Plans can be searched by either patient name or document number)
b) Select the Invoice HCAI link and continue past the warning prompt
c) Ensure that both invoice splits are within the batch and select Continue
d) Review the HCAI Submission Preview window and select Submit when ready


| | |
| --- | --- |
| | Note: If you receive an error, please ensure the steps above were followed correctly and refer to the HCAI FAQ found here. |