Step by Step Instructions
1. Navigate to Settings>Forms & Letters section>Forms.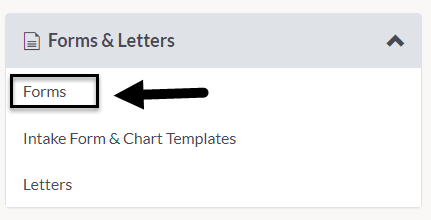 Select the check boxes beside the forms you want to use then scroll to the bottom of the page and Save.

2. Go to the patient profile and select the Forms link. The list of forms you selected will be listed.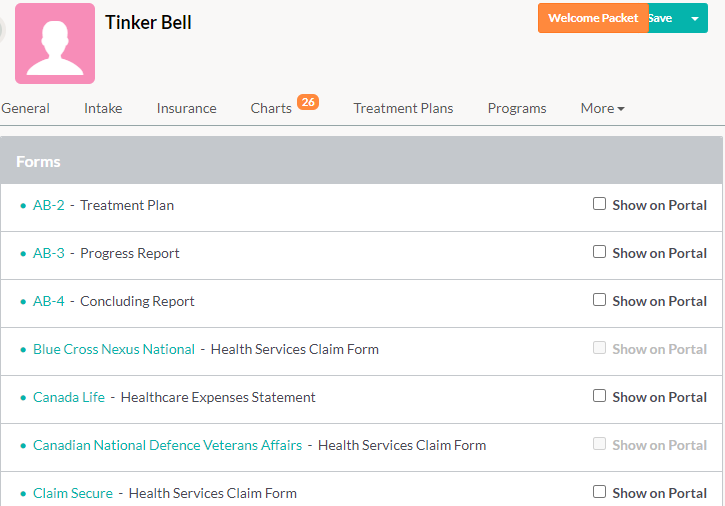 3. Click on the link to the form you want to create.
You will get a popup to select and/or enter some information as shown below.
Eg. This example shows the popup from selecting the Great West Life Insurance Form. The popup may be different depending on the type of form you select.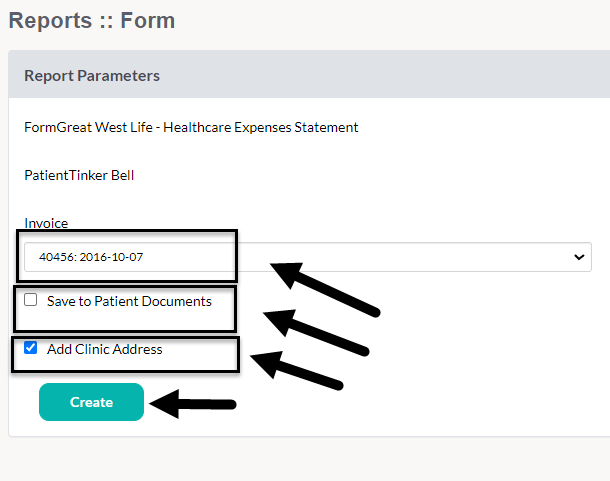 4. The form will create and some of the information will be pre-populated.
You can print the form or save it to the patient profile.