Warnings can be located in settings under:
Settings>General>Scheduling>Appointment display>Warning Icon. Setting this to yes will show the icon on the patients appointment block.
Settings>General>Scheduling>Patient Warnings. This is where you can select where you want the warning to popup.
You are able to enter a Warning on the patient profile that will show a warning icon on their appointment block and can be set to popup as an alert.
How to Set up the Warning
1. Open the patient profile and locate the Warnings/Alert block..

2. Click the timestamp if you would like it dated and timed, enter the content and Save.
3. Book an appointment on the schedule. A popup will open to show you the warning and indicate if the patient has an outstanding balance.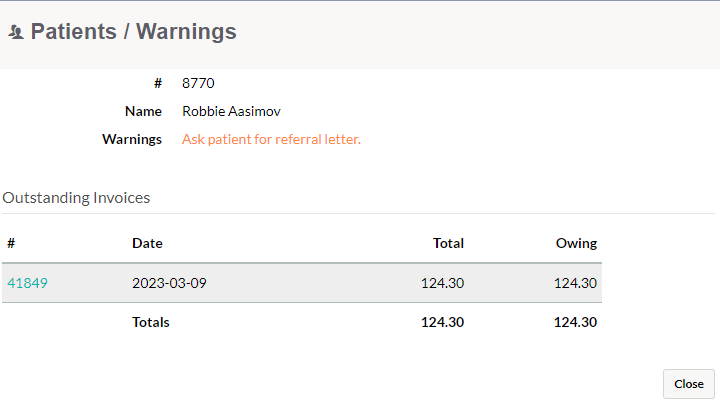 Close the warning.
4. On the appointment block there will be a warning icon. Click on the warning to open and view it.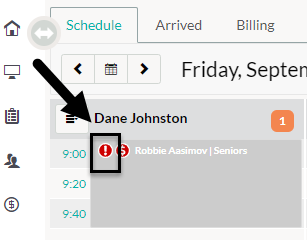 Additional Warnings
1. Use the Reason field in the appointment booking window to show a warning on the schedule.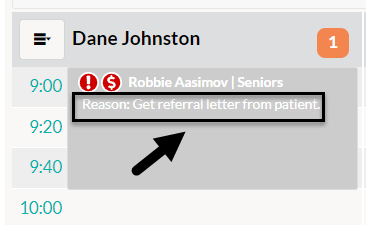 2. Use the Memo field in the appointment booking window to add a warning.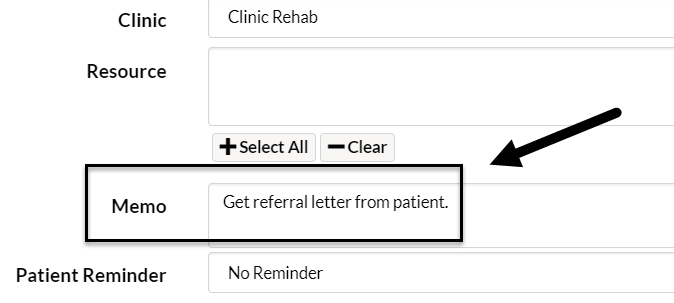 Click the appointment block and select the (i) icon to view this Memo.