---

Overview
Speech-to-text technologies allow users to dictate directly in Google Chrome's websites and accurately transcribe the user's speech to text instantaneously.

While there are more than a few (paid) options available to enable voice-to-text when adding chart notes, here's one of Google Chrome's extensions that is free, well-rated and effective.



---

How to install Voice In Voice Typing

1) Add the Chrome Extension here by selecting Add to Chrome.






2) When asked, Allow Microphone permission to Voice In Voice typing.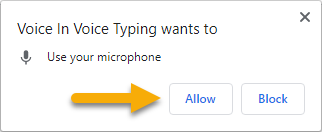 Note: If this permission window doesn't appear, click the
icon in the address bar.
Otherwise, follow the steps here to ensure permissions are granted.



---
How to use Voice In Voice Typing

1) Drop-Down Menu > "Start Recording"
In any text-field of any website, right-click and select Start Recording.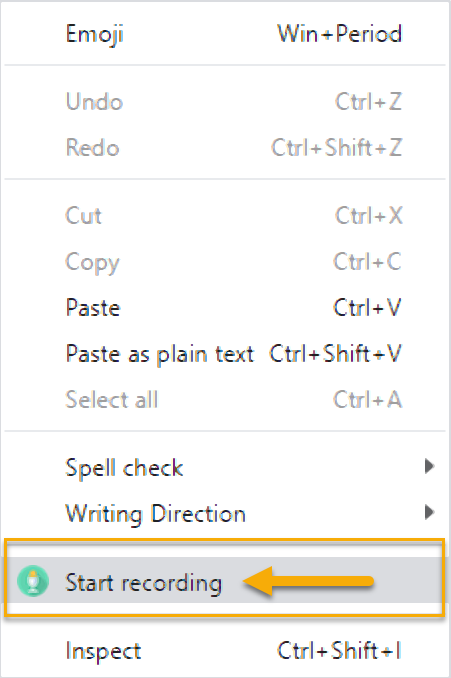 2) When finished, enter the right-click menu again, and choose Stop Recording.



---

Additional Notes:
How to change a site's microphone permissions
Open Chrome

.
At the top right, click More

Settings.
At the bottom, click

Advanced.
Under "Privacy and security," click

Site settings.
Click

Microphone.

Turn

Ask before accessing

to

on.