This article outlines how to prepare your clinic's data for importing to Juvonno.
The following data sets can be imported to Juvonno:
Staff
Patient Demographics
Appointments
Transactions
Payments
Insurance (Premium Service)
Products
Chart Soap Notes
Chart Notes (Premium Service)
Step 1
Export the data sets you wish to import to Juvonno. Refer to our Export Your Data guide for more information. Your former software provider may also be a helpful resource for this step.
Step 2
Copy and paste your data into the respective tabs and columns of the Juvonno Import Template supplied to you by our Data Services Team. All required fields are flagged with an asterisk(*). You may contact imports@juvonno.com to request a copy of the import template if you have not received it.
TIP: Advanced data transfer services are available if you prefer to pay our team to clean and format your data. Contact your Account Manager to request a quote.
Step 3
Upload your data file(s) to the Documents section of your Juvonno account.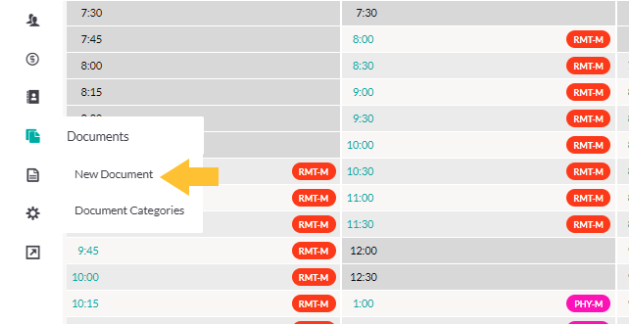 Step 4
Inform your Account Manager when your data has been uploaded.