If you are billing Manitoba Health and set to use the My Schedule & Tasks Dashboard, you will see this page when you log in.
 How does it work?
Navigate to Settings > Practitioners > Preferences tab.
Within the Dashboard field - set to My Schedule & Tasks.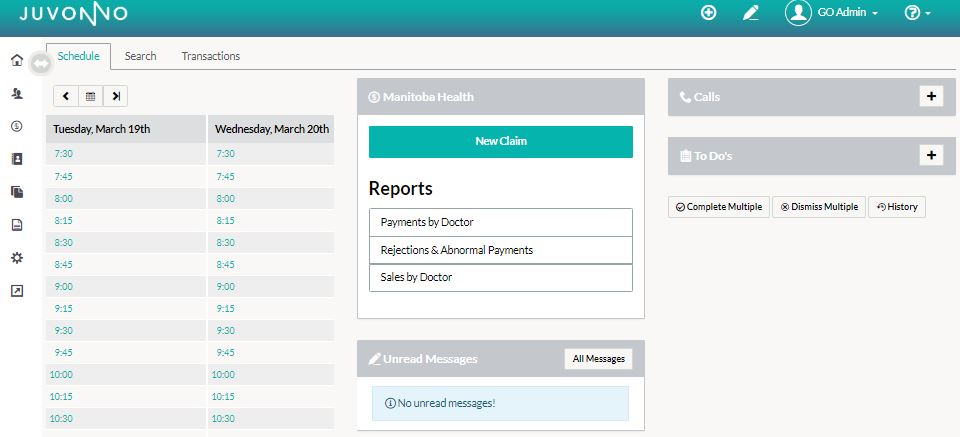 Available Options
This dashboard gives you quick access to:

Manitoba Health Modules.
Ability to create a New Claim.
Book appointments or schedule Calls & To Dos.
Access your Message centre.