What is Physiotec
With Physiotec, patients have access to their home exercise programs online through their smartphone, electronic tablet or computer. It's easy for them to view images of each exercise, see the number of sets and repetitions, as well as the written instructions in English, French and Spanish.
Overview
How Juvonno and Physiotec Work Together
Physiotec simplifies the user experience and streamlines your practitioner's treatment workflow.
Single Sign-On from inside Juvonno

Automatic Documentation inside Juvonno

Results in more patient satisfaction and more referrals
How to Sign Up for Physiotec
Contact Physiotec support@physiotec.org
Visit www.physiotec.ca

Send over your clinics location(s) id, located on the Juvonno - Physiotec integration page.

Verify how many licenses you will need
Locations of the Physiotec Integration
Completing Juvonno + Physiotec Integration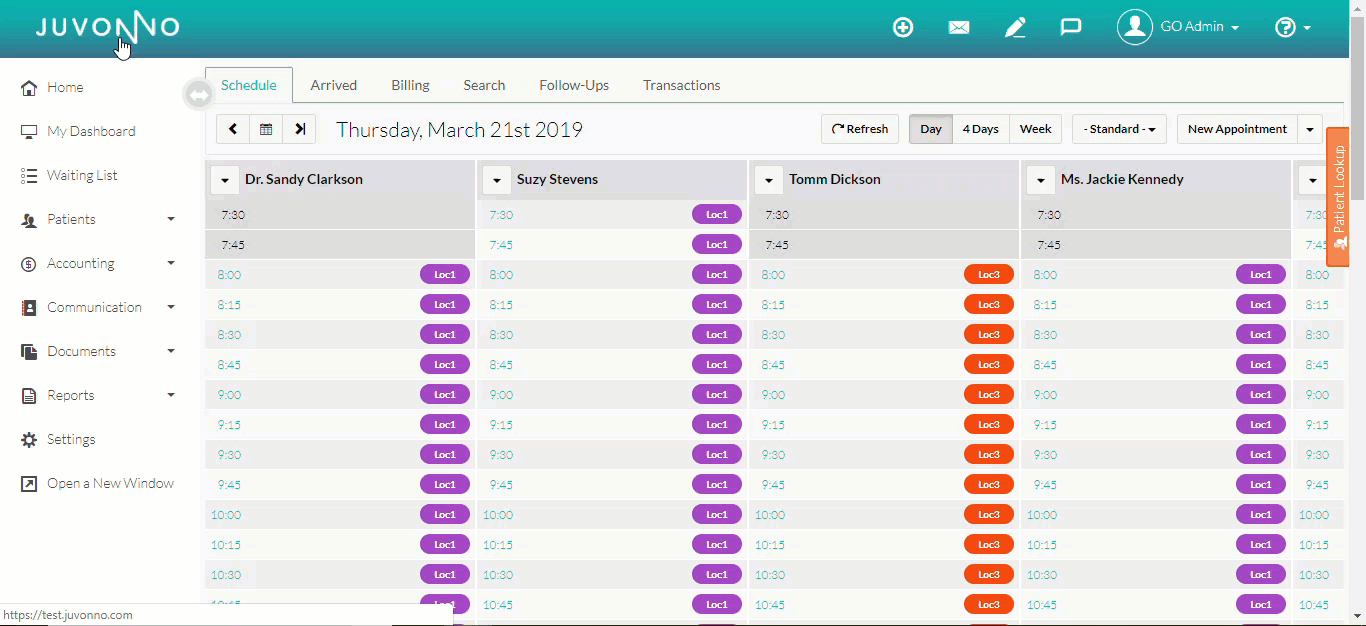 Step 1 - Contacting Physiotec:
Settings > General > System > Integrated Apps > Physiotec
Send a Request (email) to Physiotec with the locational Information Provided
Physiotec will contact you to finalize the set-up in Physiotec
All Practitioner Emails will need to be the same as their Physiotec User Emails
All Practitioners will need a Physiotec license to access Physiotec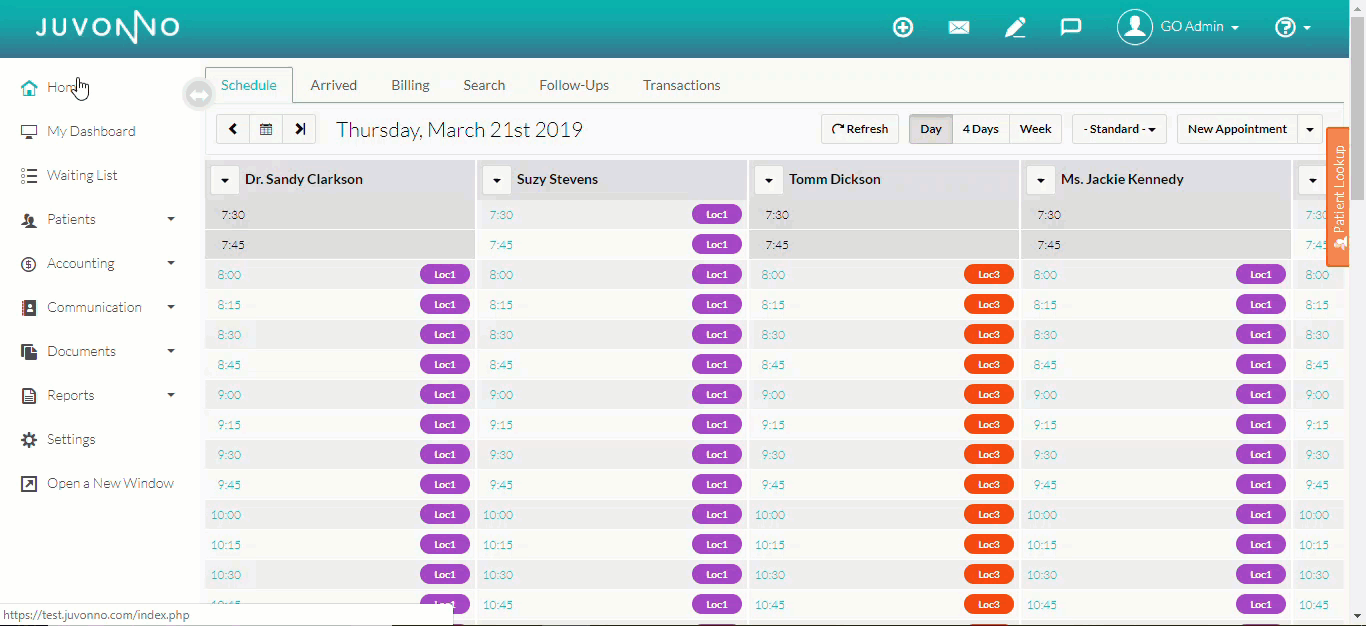 Step 2: CLM ID's
Settings > Clinics > CLM ID
Physiotec will provide you with ID #'s for each clinic location
Place those ID #'s inside of the clinic's information under Settings, System & Company Settings section, Clinics.
Your Juvonno and Physiotec System will now be integrated!
To enter CLM ID's you must be a system administrator.
How to Use the Physiotec Integration
Patients Profile
Practitioners can be in a patients profile inside of Juvonno and launch Physiotec to create custom or templated home exercise plans.
They can then be printed for the patient or emailed to the patient as a PDF.
When a 'Home Exercise Plan' is created in Physiotec through Juvonno it will save in the patient's profile under documents. This way the practitioner can access the PDF of the document at a later time and the patient can see a PDF of their home exercise plan in the document section of their portal.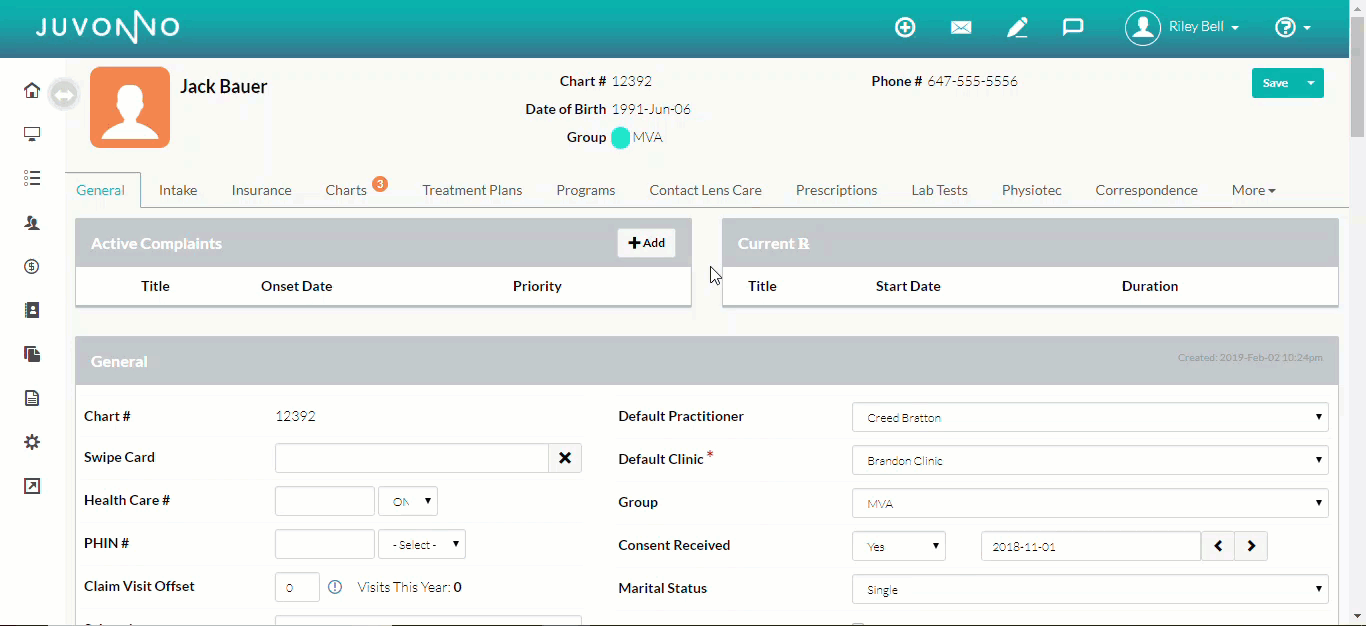 Steps:
Patient Profile > Physiotec > + Create a new Exercise Program
Your Physiotec system will open and
Create the Home Exercise Program in Physiotec and Save
Refresh your browser and the program will appear under the Physiotec Tab in Juvonno


Print - Click on the exercise program link in Juvonno to access the PDF and print
Documents - Automatically see the program PDF inside the patient's documents
Portal - Automatically the patient will be able to access inside of the Juvonno Portal
Patient Portal
When a patient can also access their home exercise programs by logging into the patient portal and navigating to their profile settings. Here they will see a PDF of their home exercise program, and they will also be able to open their home exercise program linked to Physiotec.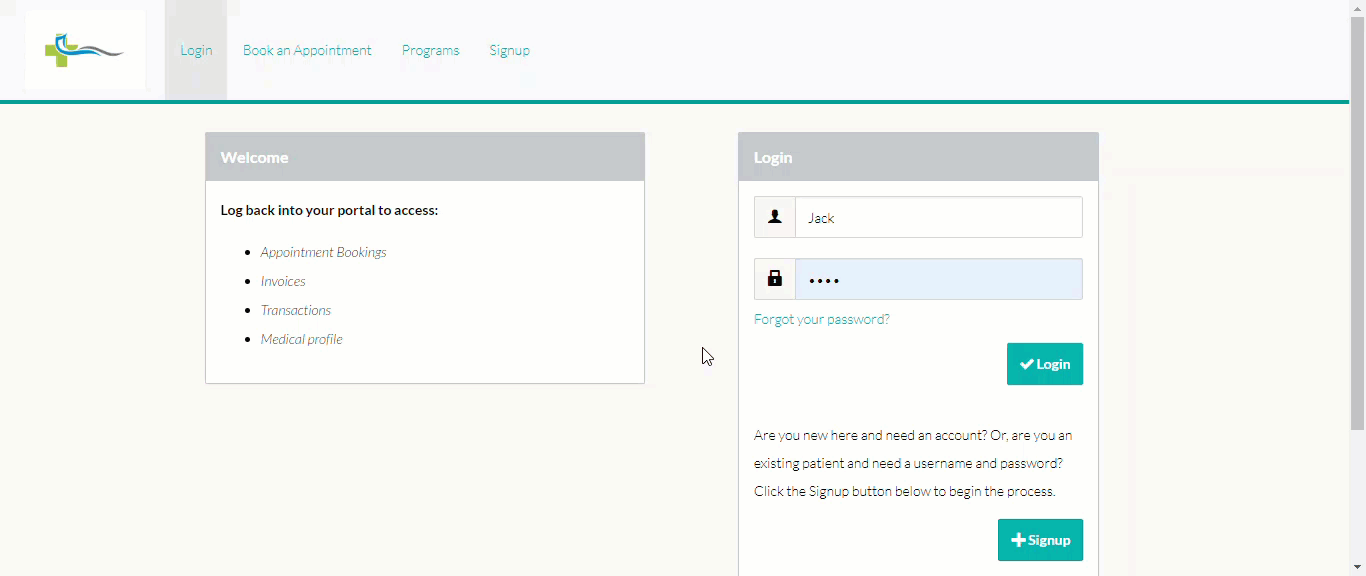 Steps:
Patient Portal > Exercise Program Tab
The patient will be able to see their Physiotec Home Exercise Program right inside of their Juvonno portal
Physiotec Support
To get help with Physiotec call 866-301-3439.
For support, email support@physiotec.org.
To learn more visit www.physiotec.ca