Practitioners types will appear to be selected in the Products & Services, in the Practitioner/Doctor profile and be used for HCAI, Telus, HLink/Albert Health billing and setup. Practitioner Types also appear in some reports.
***Important: Practitioner Types must be created and their associated codes entered exactly for provincial billing purposes.
How to Set up Practitioner Types

Step 1 - Navigate to Settings >Staff>Practitioner Types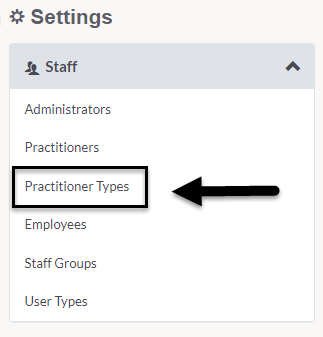 Step 2 - Open an existing type or create one by selecting New Practitioner Type






Step 3 - Complete all applicable fields associated with the practitioner type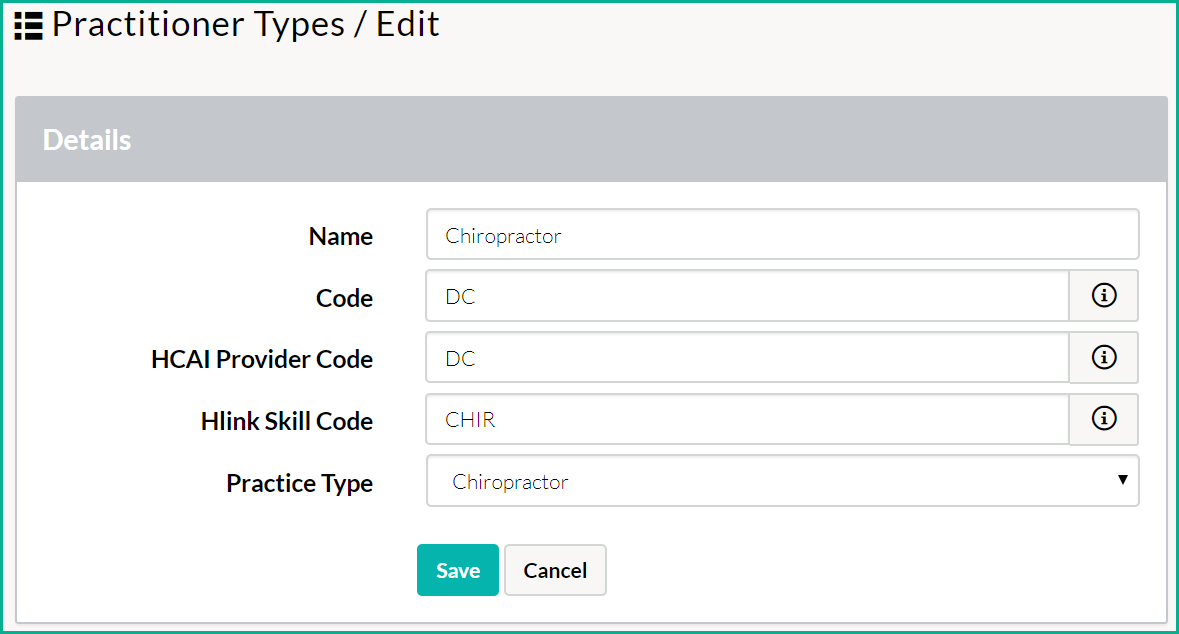 Step 4 - Select Save when finished.


You have now successfully created a Practitioner Type.