NOTE:
If you are using HCAI (Clinics located in Ontario) you will need to set up 2 products & services if the same item will be billed through HCAI and through Telus.
Examples Below:
TELUS 
60 Minute Massage
Unit of Measure Quantity Field should be set to 60
Unit of Measure Field set to MIN
HCAI
60 Minute Massage
Unit of Measure Quantity field set to 1
Unit of Measure set to PR
You will set up Products & Services for every item you will be billing Juvonno.
When you are billing through Telus there are some additional field requirements.
1. Go to Settings>Products & Services.
2. Open the Product & Service item to edit it.
3. Select the correct "Telus Procedure Code" from the codes in the drop down list.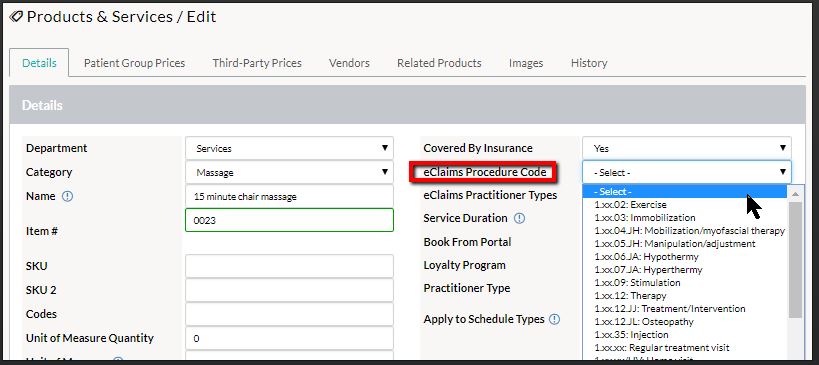 4. Unit of Measure: set this field to "MIN"
5. Unit of Measure Quantity: set this to the number of minutes for the treatment. TELUS will calculate the cost per minute during the submission.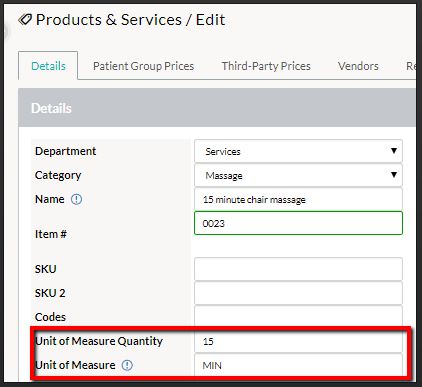 Save all changes.