Save time charting with Auto-Phrases. Your most commonly used phrases for prescriptions, diagnoses, and more will automatically populate directly into your charts with one click. This article will teach you how to set up Auto-Phrases and apply them when charting.
*Important:
If you do not have access to this setting, please contact your system administrator
Step-by-Step Instructions
Step 1
While logged into Juvonno, click on Your Name located in the top right-hand corner of your screen, then select Profile from the drop-down menu.

Step 2
Select Chart Notes

Step 3
To create a new chart note select New Note Template.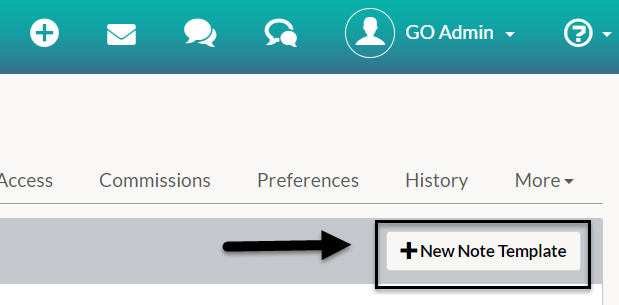 Step 4
Fill in the Description, Code, and select a Type from the dropdown menu
Note: If you have created Chart Note Categories, you'll also be able to select a Category.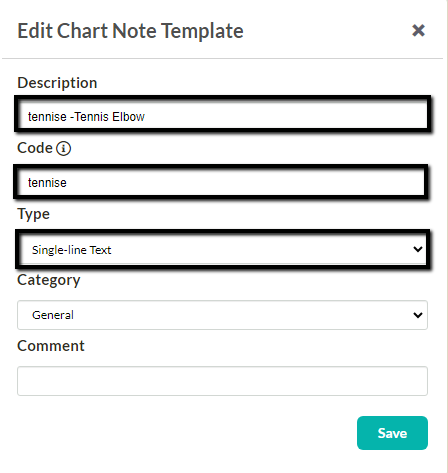 Learn more about what each field represents

| | |
| --- | --- |
| Description | Enter a name/label for the note for reference |
| Code | Enter a short code (8 characters max) to represent this note. While charting, this code can be entered with CTRL + Space entered after to replace the code with the complete note itself. |
| Type | Select if the note will require a single-line of text or a multi-line of text. |
| Comment | Enter the full note here. Formatting such as spacing will also be included when using the template |
Step 5
Enter your chart note in the Comment section then press Save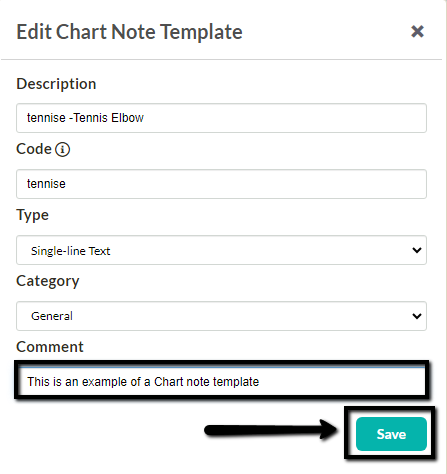 How to Use Chart Note Templates and Auto-Phrases when Charting
The templates icon is available from the menu that appears once you start charting and are in a text field.
There are 2 ways to use your pre-made Chart Note Templates
Option 1
To select a chart note template while in a chart, select the

button then choose the appropriate Note Code from the drop-down menu.



Option 2
You can use the Auto-Phrase by writing out the code itself and use CTRL + Space to have the note autofill the charting field

Both options will populate your Chart Note Template into the text field you are editing