In addition to custom chart templates you may have created, Juvonno has a library of over 60 multidisciplinary templates to choose from. Follow the steps below to select the chart templates you, the practitioner, and/or administrator wishes to use for charting.


| | |
| --- | --- |
| Note | In Juvonno, Administrators can complete charts if their User Type settings allow for this option. If you wish to enable or disable this option, go to Settings > User Types, select the User Type you wish to edit and then grant or restrict access to Create Charts. |
Step-by-Step Instructions
Step 1
Navigate to Settings>Staff Section>Practitioners (or Administrators).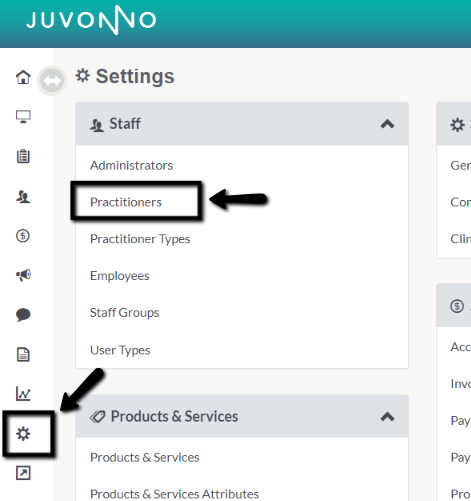 Step 2
Open the user's profile.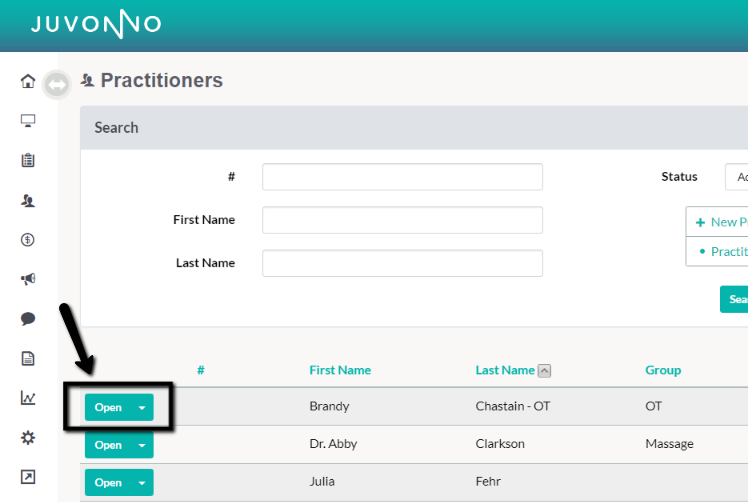 Step 3
Go to the Charts tab.

Step 4
Check the boxes beside the charts you wish to enable. Then Apply Changes.
| | |
| --- | --- |
| Note | If you have created custom chart templates, they will appear at the top of the page under the Custom Form Editor Template Section. |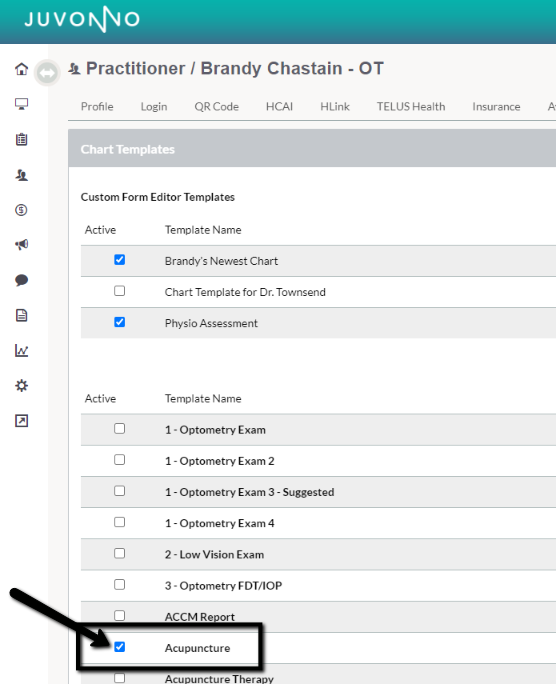 Step 5
Open the user's Profile tab, locate the field Track Appointment Charting, and set this to Yes.
This option enables the Charting tab to the Practitioners main dashboard, providing the user with a real-time status report of all their incomplete charts.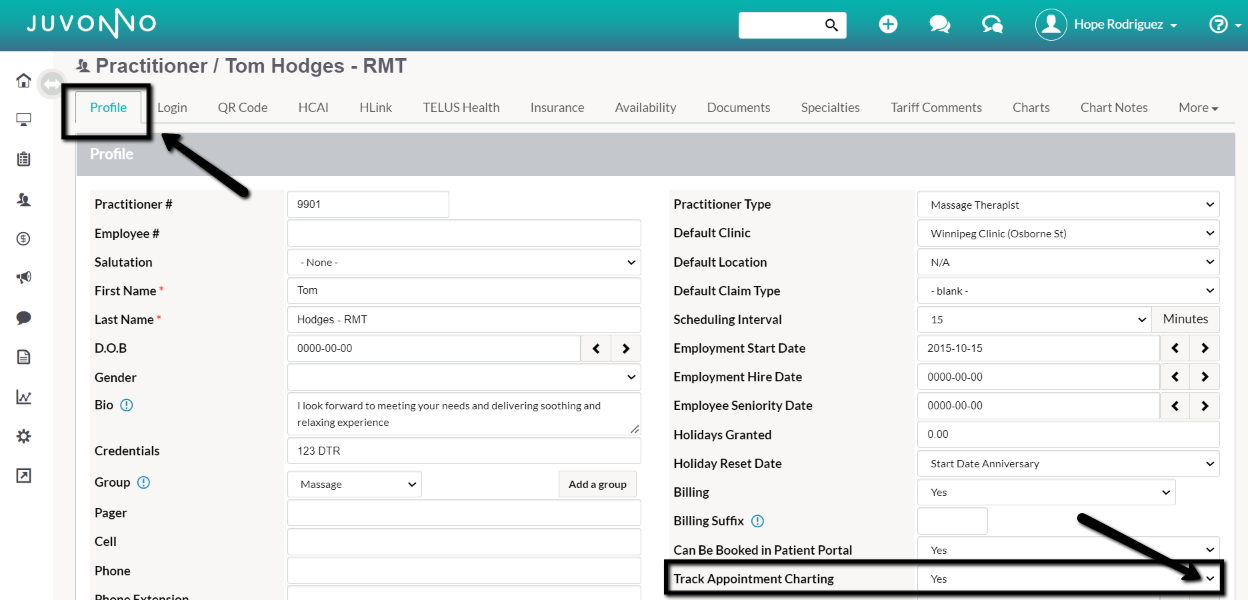 Step 6
Next, set the Charting Start Date.
Patients who were seen from this date forward will appear under the user's Charting tab until the user has completed a chart or selects manually to confirm they have completed the chart for the associated appointment.

Step 7
Click Save & Exit.

Now that you have selected and enabled the chart templates for this user, the templates will be available from the Charting tab, from the appointment block on a scheduled appointment or by opening the patient profile and going to the Chart tab.
Further reading: How to Begin a New Patient Chart