If you have created programs (classes) that you would like your patients to register for, programs you create on Juvonno will link directly to the patient portal where patients can register!

Click here to learn how to set up programs
Overview
System Settings
Go to Settings>General>System>Modules>Programs field, set to Enabled to turn programs on.
Then go to Settings>General>Portal>Toolbar section>Programs and enable Programs.
If you want to show programs in the Portal for patients to register on line Go to Settings>General>System>Scheduling>Programs section and enable both of the fields shown in the image below then Save.

Program Workflow - Patient Portal
Programs Tab

Inside of the patient portal, users can click on 'Programs tab' to register for programs if they are available.
Programs must be saved to a schedule to be applied to the patient portal.
Register for Program

Patients will be able to see information about the program such as:
Starting Date & Time
# of Sessions
Price
Description
Program Details

After a patient 'Sign's Up' for the program they will be able to confirm their registration. If an online payment gateway is connected they will be able to pay through the portal, if not they are able to pay when they attend the first class.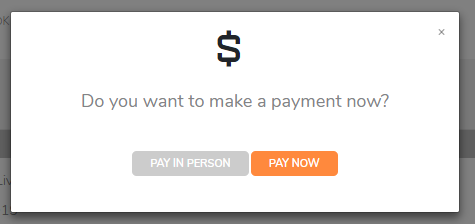 Upcoming Appointments in Portal

When the patient selects the "Confirm Registration" button they will be directed to the home page where the list of dates for the classes will appear.
Program Payments
If you have Stripe or Moneris linked up with Juvonno as a Payment Gateway, patients will be able to pay for their class online when booking the appointment.