Patients are able to access every aspect of the Portal Portal from any page via the Navigation Bar. This article will give a brief overview of each of these options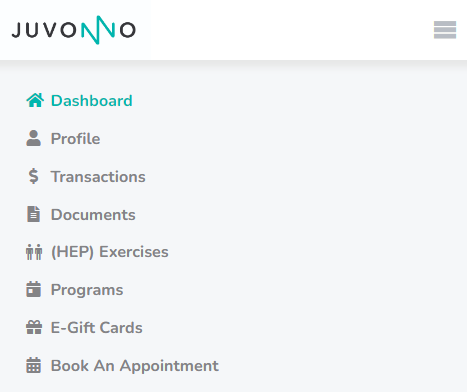 Table of Contents
Profile
Inside the Profile, patients can update their Login Details, Contact Details, Additional Details, and Subscription Preferences. After selecting Save, these changes will update in real-time.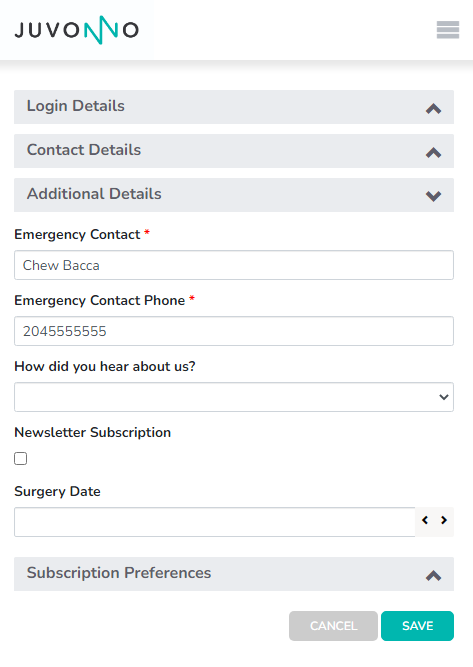 Transactions
Patients can view their past transactions by selecting Transactions.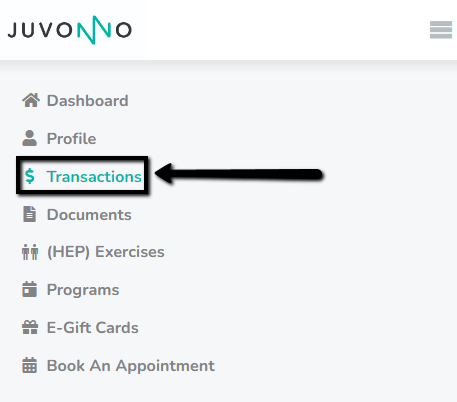 The Transaction page allows patients to see a list of all past transactions, including easy to read visuals on owing amounts to select invoices. Patients can select View to a get a downloadable PDF version of their invoice and submit it to their insurance provider.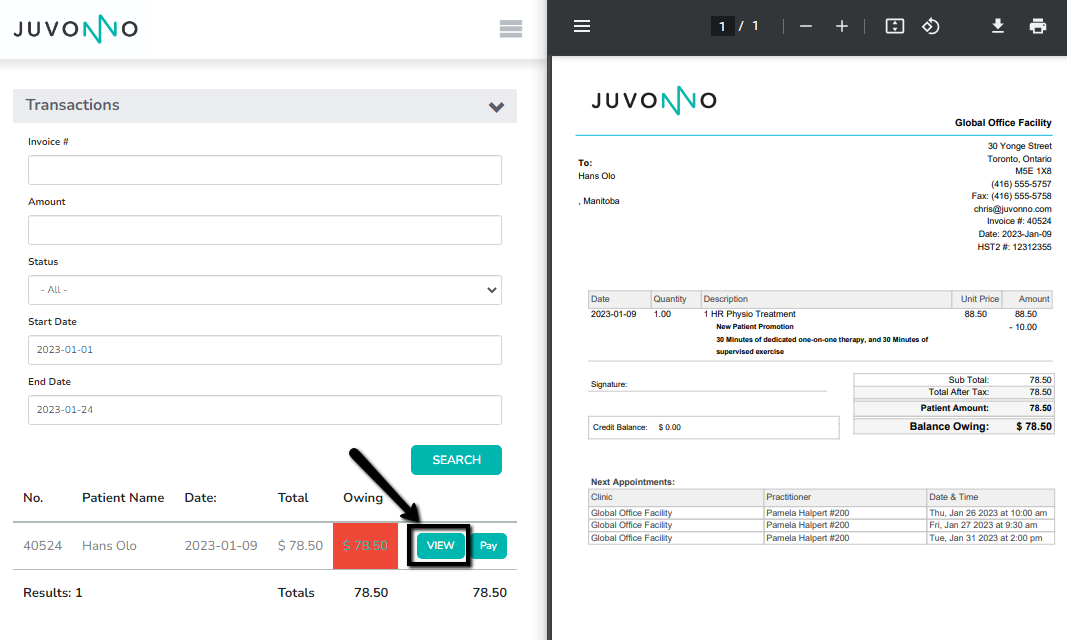 If you have payment gateway enabled, patients are able to pay their outstanding invoices by selecting Pay and filling in their credit card info then clicking Submit Payment.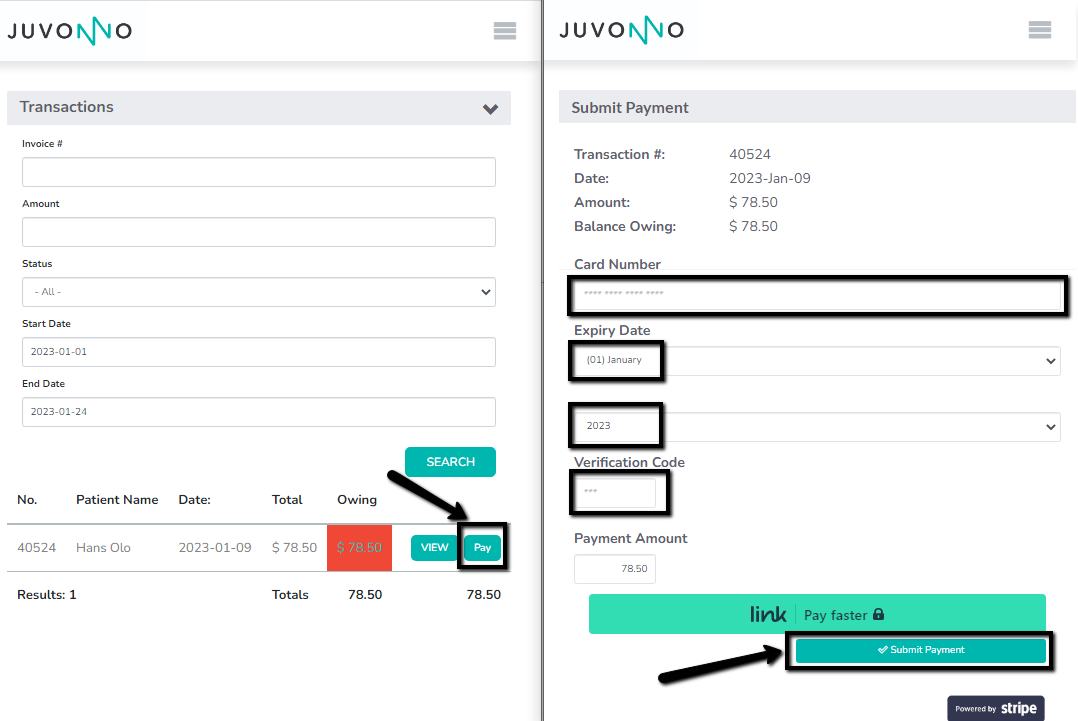 The Payment Gateway has to be enabled for these payments to be made under Settings.
Documents
Patients are able to upload and share documents that will be accessible inside of their Patient Profile, making practitioners updates on documents and treatment progress much easier!
By simply clicking on the Upload a Document button, patients can select images and documents from their local computer to share with practitioners in their patient profile. After filling in the File Name and Description, select Choose File to upload then click Save to save it to the Portal.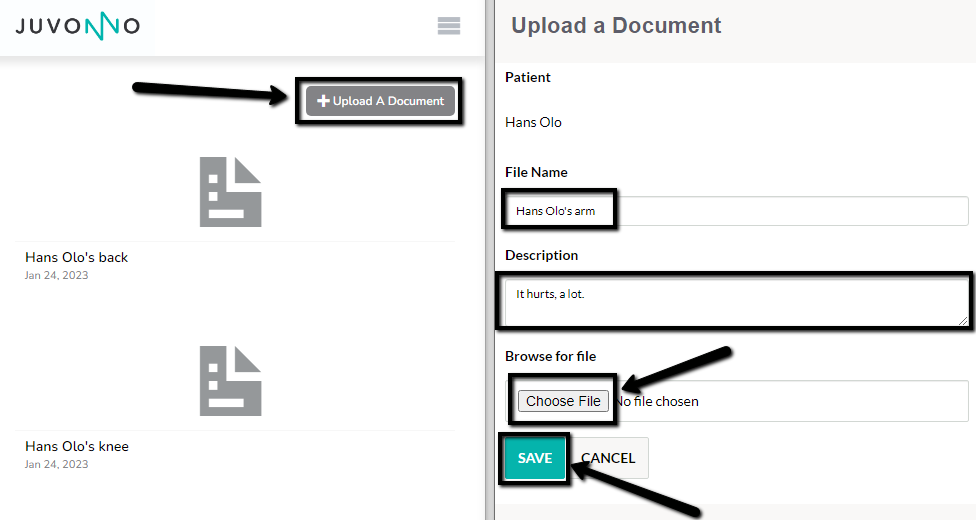 HEP Exercises
Patients can view and download HEP Exercise Programs by clicking on the Program Name.

Programs
If your clinic offers programs or subscriptions, they will appear inside the Programs page.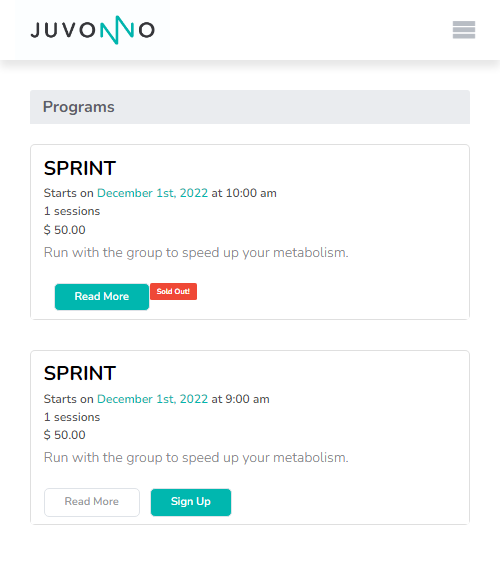 E-Gift Cards
If your clinic offers them, E-Gift Cards can be purchased directly inside the E-Gift Cards page.