In this article, you will learn how to log in as a patient and book an appointment.
Use the Juvonno Portal to enable your patients to book appointments around the clock from any online device (mobile, tablet, or desktop). Juvonno's new patient portal is now completely mobile and tablet-friendly!
Booking Process
Step 1 - Login
To start the process, the patient will go to your clinic's unique Patient Portal URL to log in or create their account. To learn more about the login page click here.
Note: Your clinic's patient portal URL will follow this format: https://yourclinicname.juvonno.com/plogin.php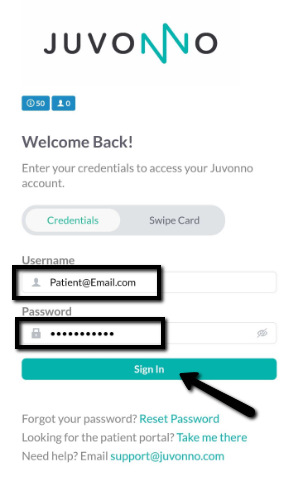 Step 2 - Book an Appointment
Once inside the portal, the patient will click Book an Appointment on the homepage or the navigation bar.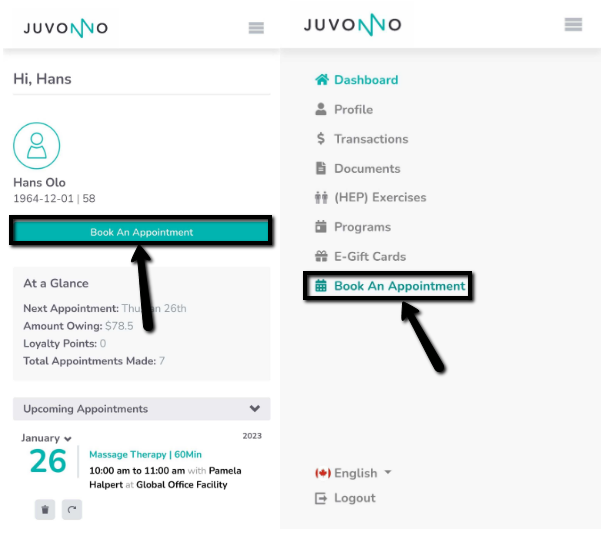 Step 3 - Select Location, Service & Practitioner
The patient will select the Location, Service, and Practitioner of their appointment from the dropdown menus.
*Note: The location will default to where they last booked an appointment.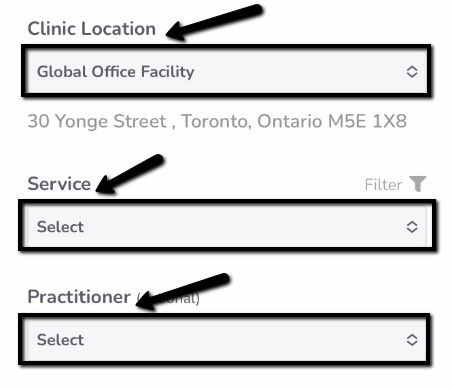 Step 4 - Select a Date & Time
Next, the patient will select a Date & Time. The new calendar makes it possible to select a date weeks into the future with one click and filters to only the available appointment times.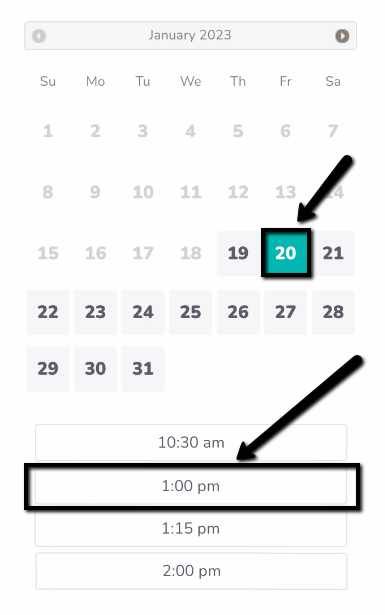 Step 5 - Review the Appointment Details
The patient will review the details of the appointment booking including the clinic location, the practitioner, service, price, date, and time and then confirm the appointment.
Note: At this step, your clinic can enable a setting that displays a consent form for patients to sign digitally.
Patients can also leave your clinic a message that will be sent directly to your Juvonno system.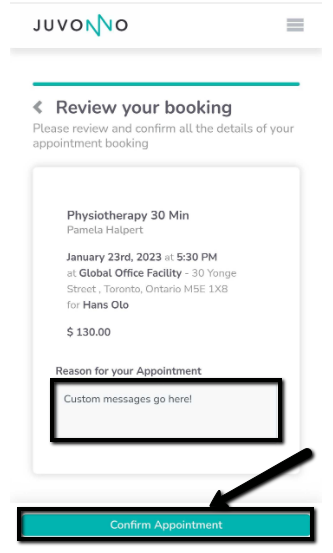 The patient has successfully booked or requested an appointment at your clinic.
Note: You may adjust your Patient Portal settings to disable auto-accepting appointments by going to Settings>General>Portal>Scheduling and selecting No next to Auto-Accept Portal Appointments

Portal Homepage & Upcoming Appointments
Once the appointment has been booked, the patient will be redirected to the Patient Portal homepage. They will be able to view their upcoming appointment details, and if all appointments have to be accepted by a Juvonno administrator then a 'pending appointment' tag will show.