The insurance companies you will be using to bill through Telus must be set up the same way any other Third Party is set up in Juvonno.
1) Navigate to Settings >Third Party Companies.
2) Add a New Insurance or Edit an existing insurance company record.
3) Select the matching insurance listing from the eClaims Insurance # list and Save.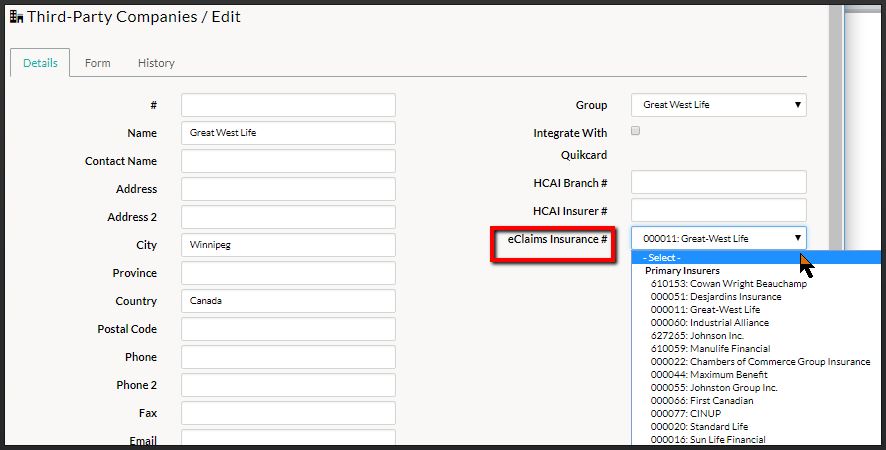 Note:

Only those insurance companies listed under Primary Insurers are capable of being billed directly to Telus.