Create a high-level summary report of a patient's private appointments and/or insurance invoicing using the Patient Summary Invoice Report.


Step-By-Step Instructions
Step 1
Select Reports on the left-hand nav bar.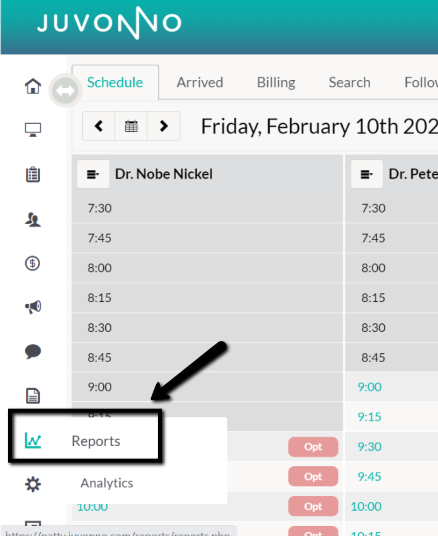 Step 2
Under Invoicing, select Patient Summary Invoice.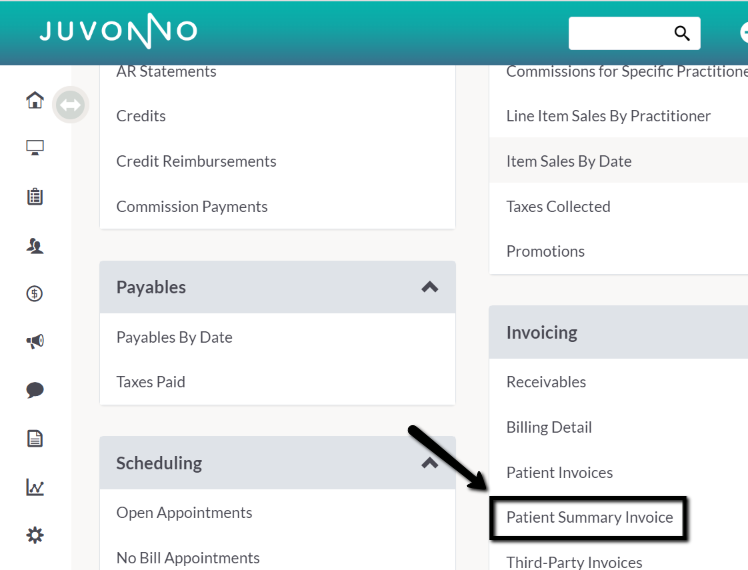 Step 3
Enter the Patient Name and select your data filters.
Note: If you want the payments to appear on the summary select Display Individual Payments.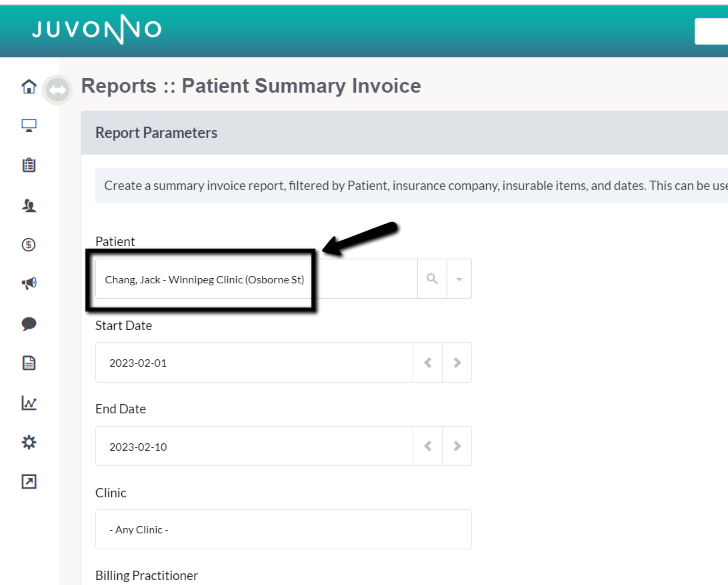 Step 4
Click Create.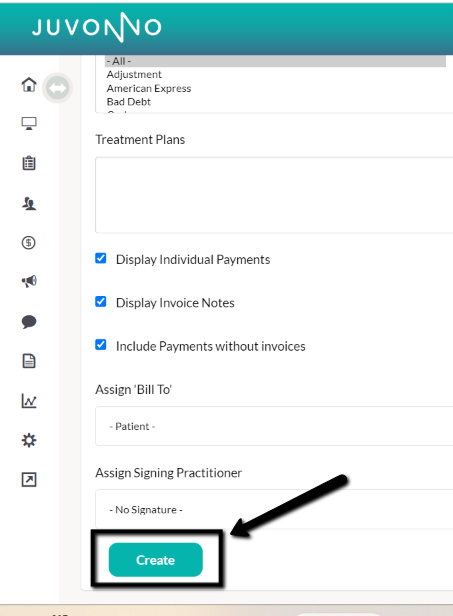 Sample Report