This report displays a list of new patients with this specific data.
Utilize it to gather various appointment and sales stats by clinic and practitioner.

Where is it?
Start by navigating to
Reports.
Under the Statistics heading, select Clinic Statistics.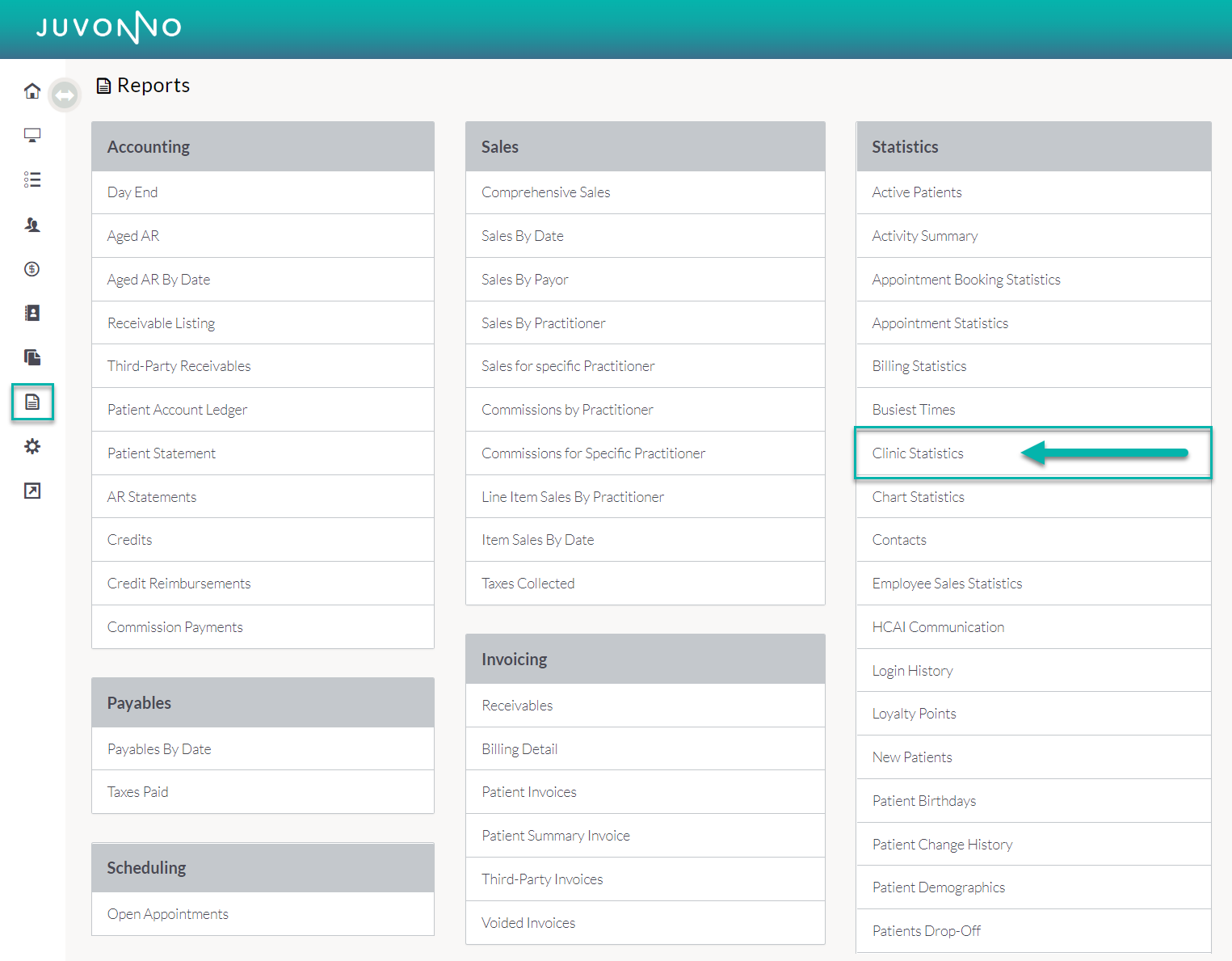 Enter in the details
Complete the Report Parameters in the available fields.



Parameters Explained
Click here for more about what each field represents.

| | |
| --- | --- |
| Clinic | Select the clinic (if in a multi-clinic setting) |
| Practitioners | Leave this setting to All or condense the report to an individual practitioner. |
| Start/End Date | Enter the date range for the report |

Report Sample:
Click on the image to view a larger sample of the excel output.


Columns & Calculations
Click here for more about what each field represents.

Clinic - the location whereby the product or service was billed to
Practitioner - the practitioner associated with the appointments
Total Appointments - the total completed appointments booked for the practitioner
Total Missed/Cancelled Appointments - based on the practitioner
Total New Patients - the total new profiles created within the date period
Total Sales - the total amount of sales made with invoices involving each practitioner
Payments Received - the total amount of payments received within this timeframe
A/R - the outstanding amounts within this timeframe (Total Sales - Payments Received)
Total Referrals - new patients within the time frame with their default practitioner set
PVA - Total Appointments divided by Total New Patients within the date period