Clinics located in Manitoba can only submit medical claims to Manitoba Health electronically.
This is used by Doctors, Chiropractors, and Optometrists only.
Practitioner Profile Set up
Open the Practitioner Profile who will be billing Manitoba Health.
Practitioner Profile Tab: Practitioner # - enter their billing number (usually a 5 digit number).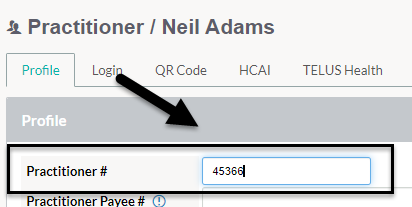 Next, go to the Insurance tab, select (+ Add), followed by the Insurance company from the drop-down options (previously set up under Settings, Third Party Companies) and enter the license #.
The license number will appear on the MPI invoice.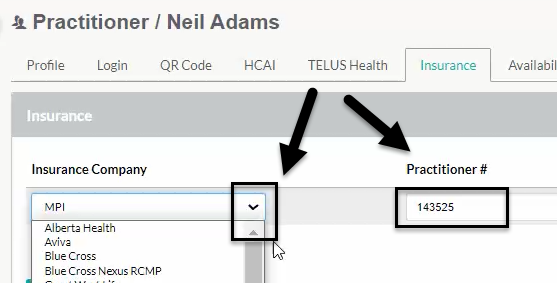 Be sure you have MPI set up as a 'Third-Party Company' - Click here to learn how.