Hotlinks
Hotlinks in Juvonno are used for products and services that patients are most often seen and billed for.
Each Juvonno user can set up hotlinks within their user profile to display their top ten most used products and services. This can help cut down on time spent searching for the correct product or service to bill for and set standards for your clinic when billing.
Administrators and Practitioners Profile Hotlinks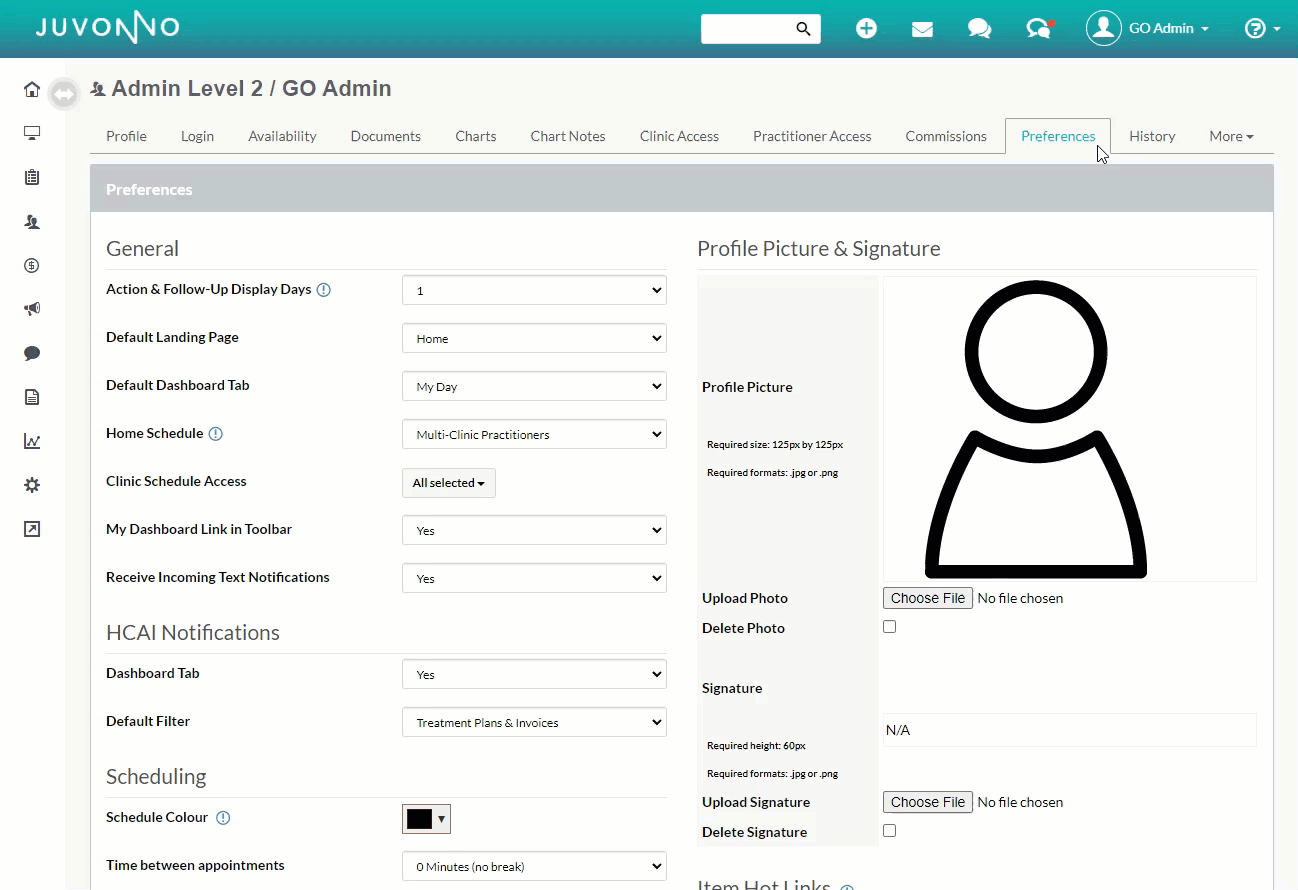 Go to Settings > Administrator OR Practitioner > Open profile > Preferences tab
Be sure to turn hotlinks to 'Yes' in the user's profile, then type in the product or service name in the hot links field (type-to-search) and select from the results. Hotlinks are customizable to each logged-in user and will not affect any other user's hotlinks.
Scheduling Using Hotlinks
When scheduling an appointment, use the hotlinks button found above the product/services section of the appointment to choose which hotlink products or service being added to the patient's appointment.