Daily Availability Templates allow you to quickly override a practitioners Standard Availability on a daily basis. This article will walk you though How to Create and Apply Daily Availability Templates.
*Note: If you don't have access to these settings, please contact your system admin for assistance.
Step-by-Step Instructions
Step 1
Go to Settings then select Practitioners under Staff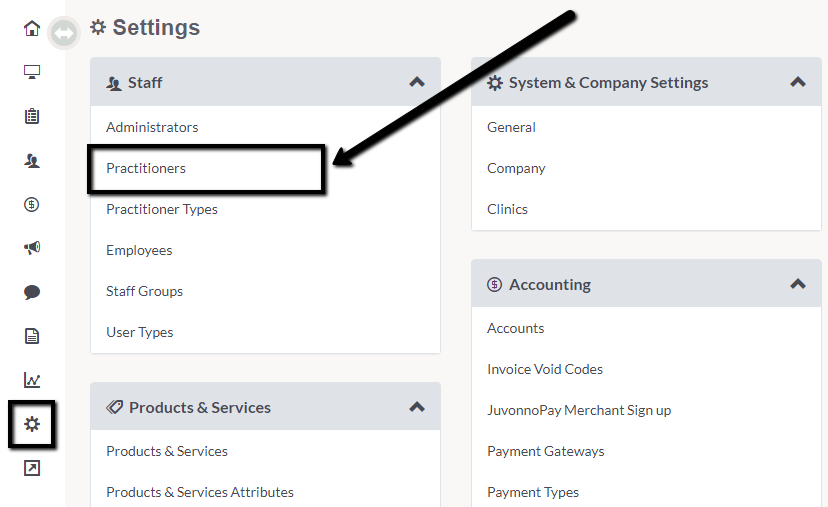 Step 2
Select Open beside the practitioners name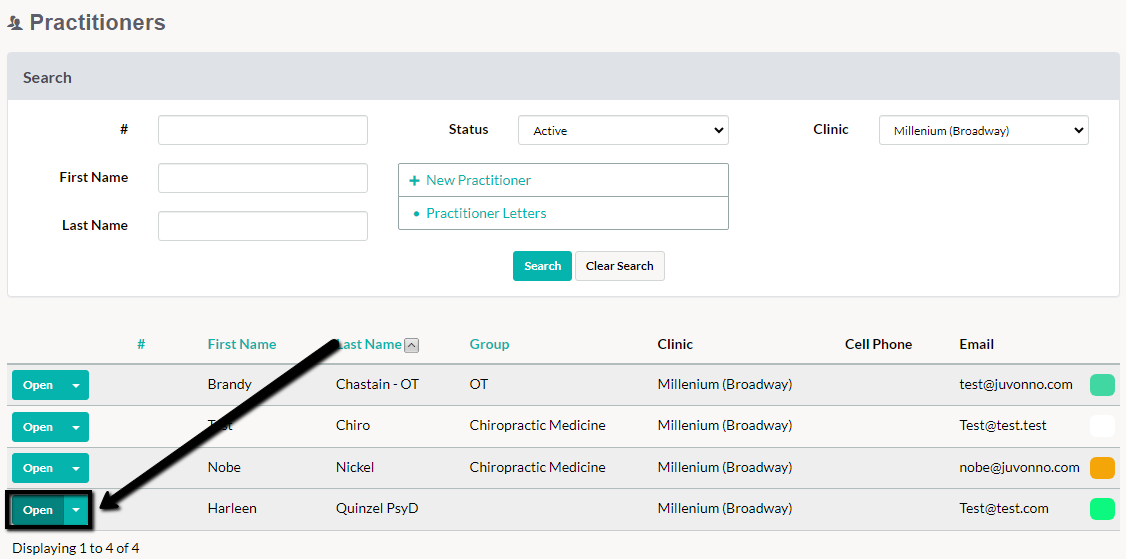 Step 3
Select Availability then select Add next to Daily Availability Templates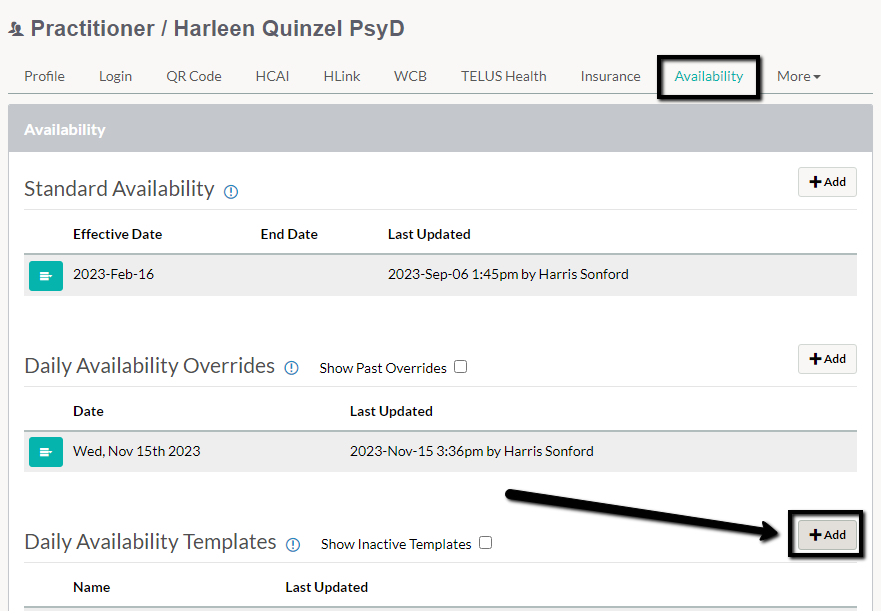 Step 4
Enter the Name of the template, Select a Schedule Type and set the hours for the template by selecting the applicable boxes then Save
*Note: In this example, the practitioner would have the afternoon off so only the AM slots are chosen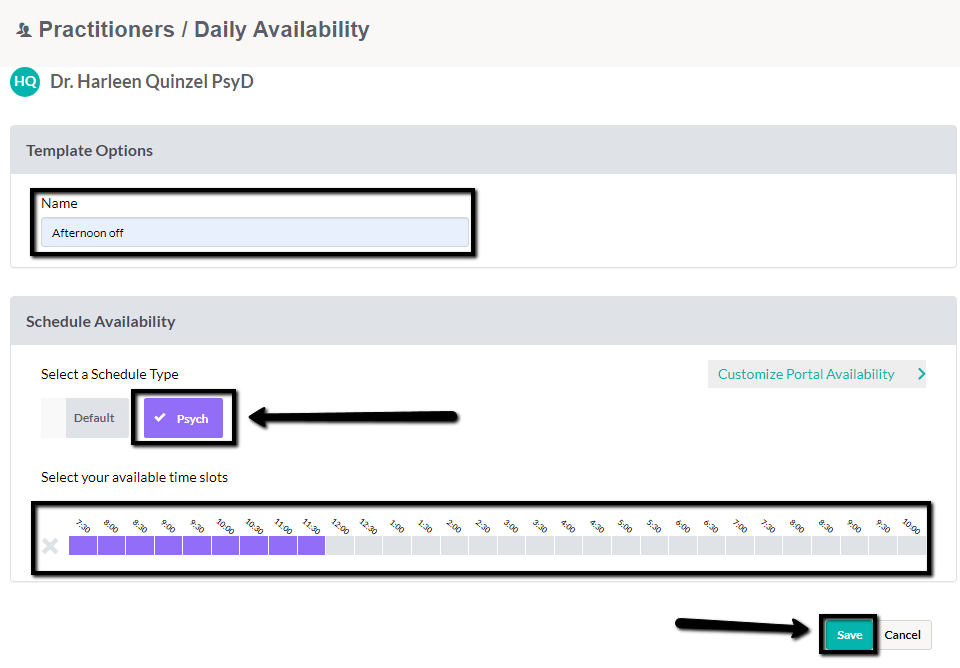 Step 5
To apply the Daily Availability Template, select the

button beside the practitioners name, then go to Daily Templates and select the template you'd like to apply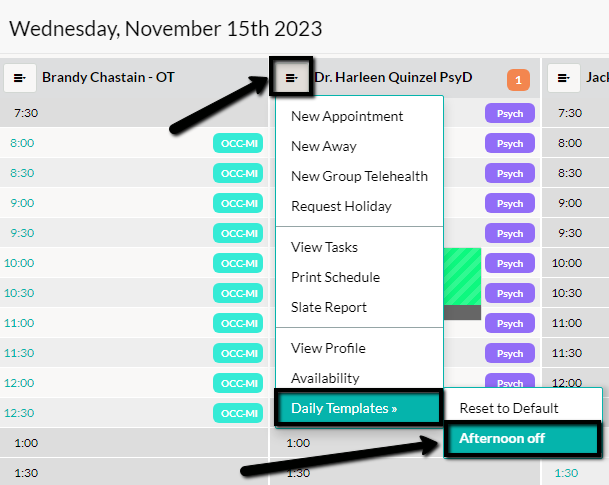 The Daily Availability Template has now been applied to the chosen days schedule.