With Direct Messages, JComm subscribers can now securely send encrypted messages directly to patients' mobile devices through the Juvonno app—a swift and secure communication channel. Discover the fastest way to reach your patients by exploring this guide on How to Send a Direct Message.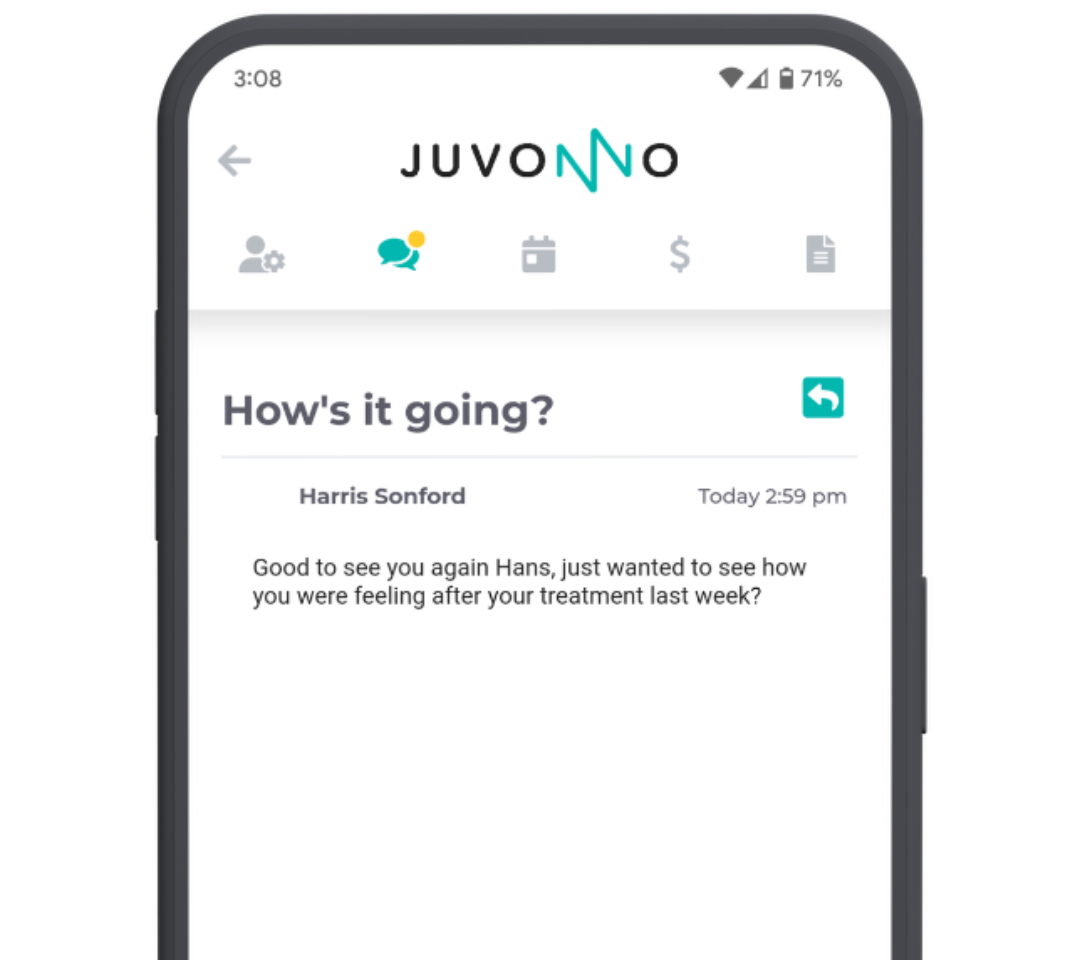 Step 1
Select the

button then click on New Message

Step 2
Under Send To, select Customer from the drop-down menu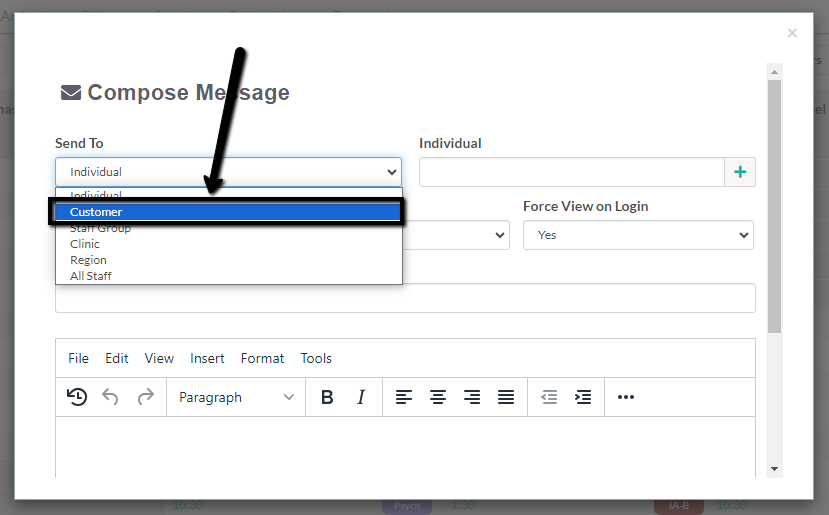 Step 3
Under Patient, enter the patient's name and select it from the drop-down menu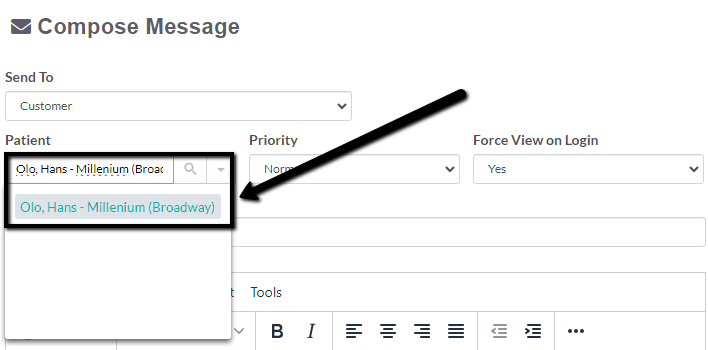 Step 4
Enter the Subject and your message, then click Send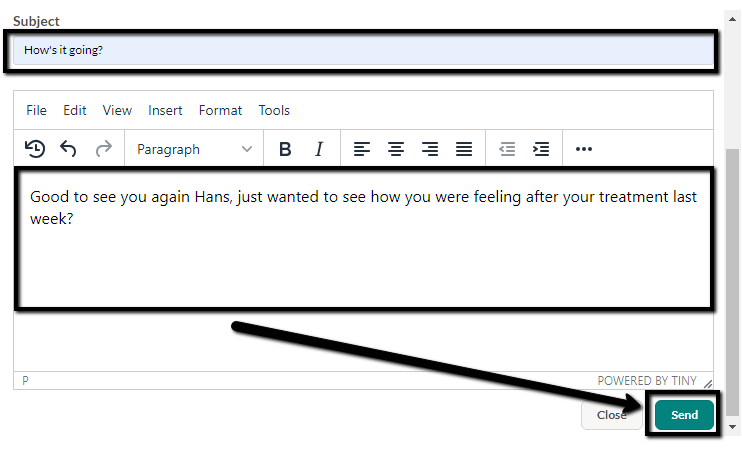 Your patient will instantly receive a mobile app notification alerting them of your Direct Message in the Juvonno App, where they will be prompted to view and reply.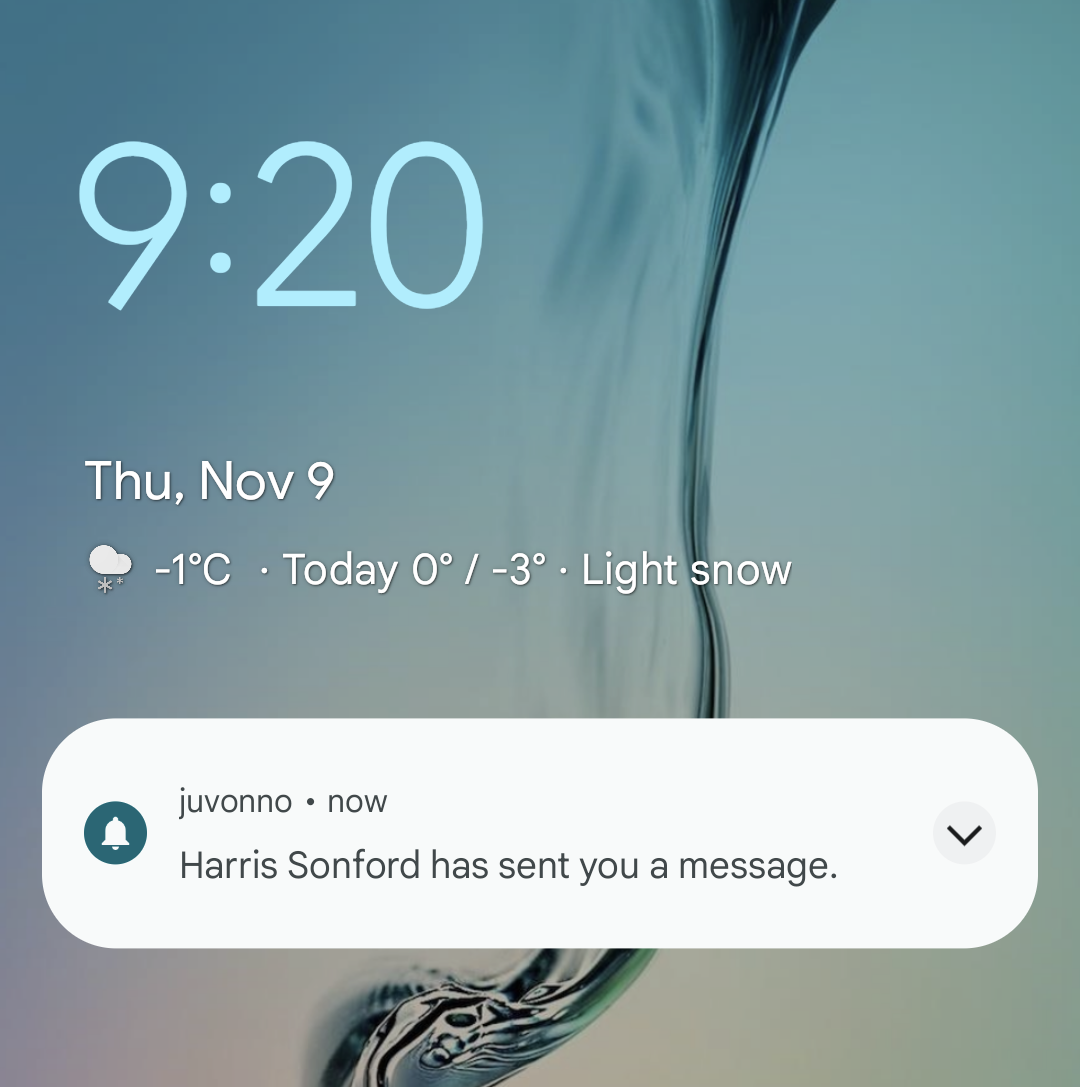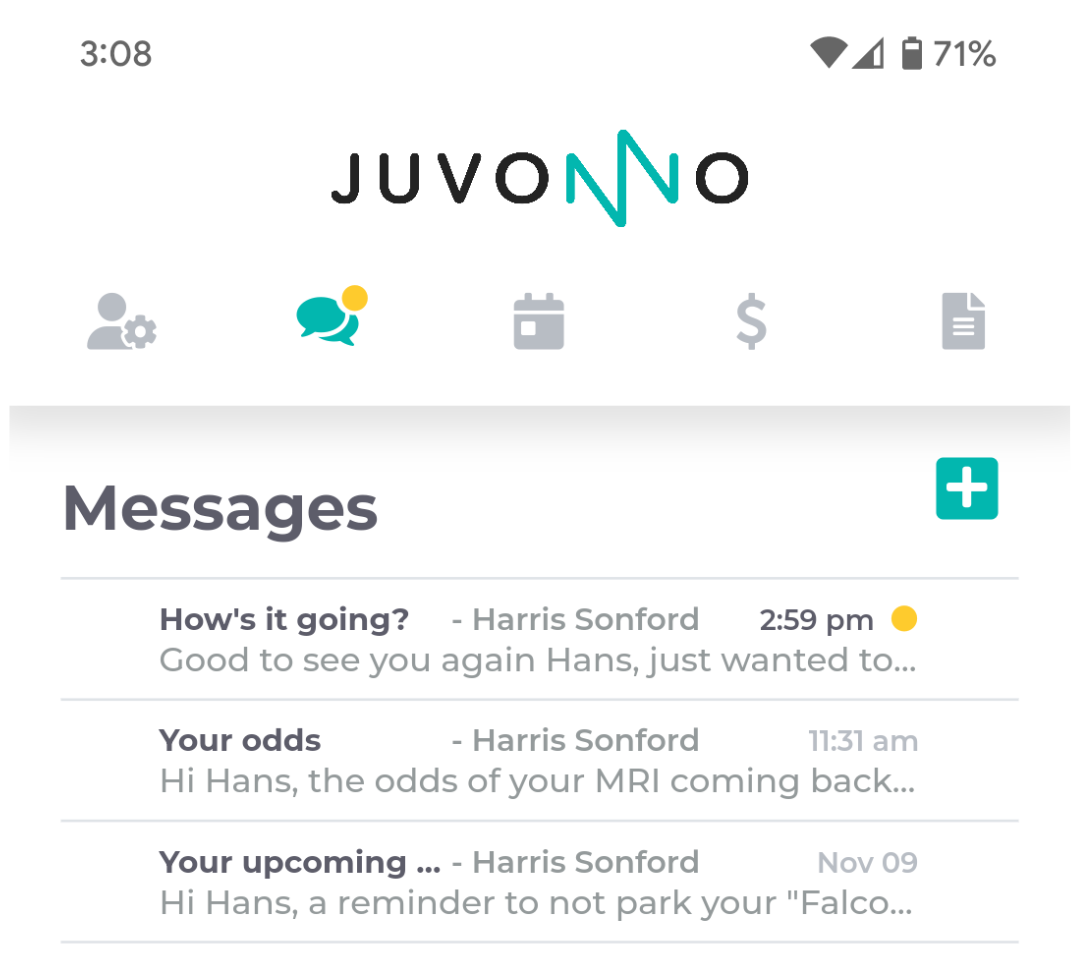 *Important: The patient must have the Juvonno app downloaded for this message to be successfully delivered