With Time between appointments, you can automatically schedule a break after every appointment giving you time to chart, prepare for your next patient, or just take a breather. This article will walk you through how to set it up.
Note: If you do not have access to this setting, please contact your system administrator
Step-by-Step Instructions
Step 1
While logged into Juvonno, select Your Name at the top of the screen then, select Profile from the dropdown menu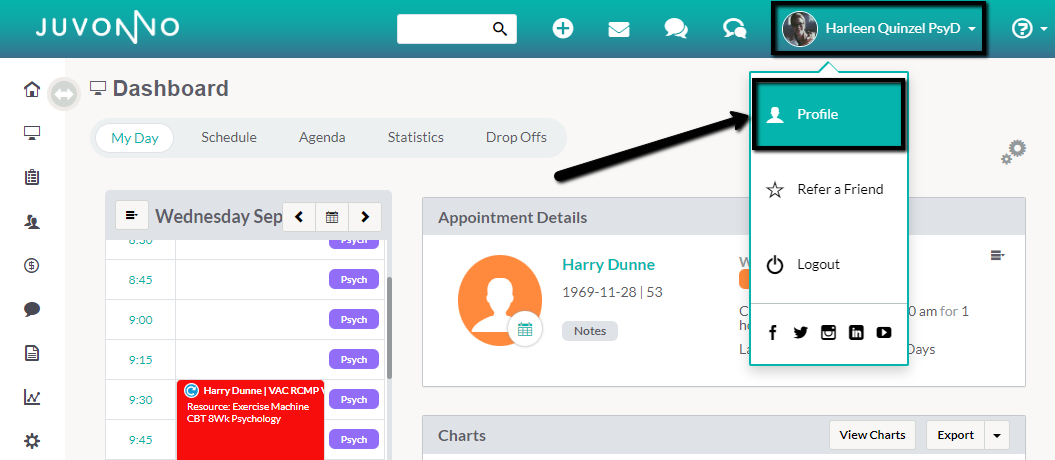 Step 2
Select Preferences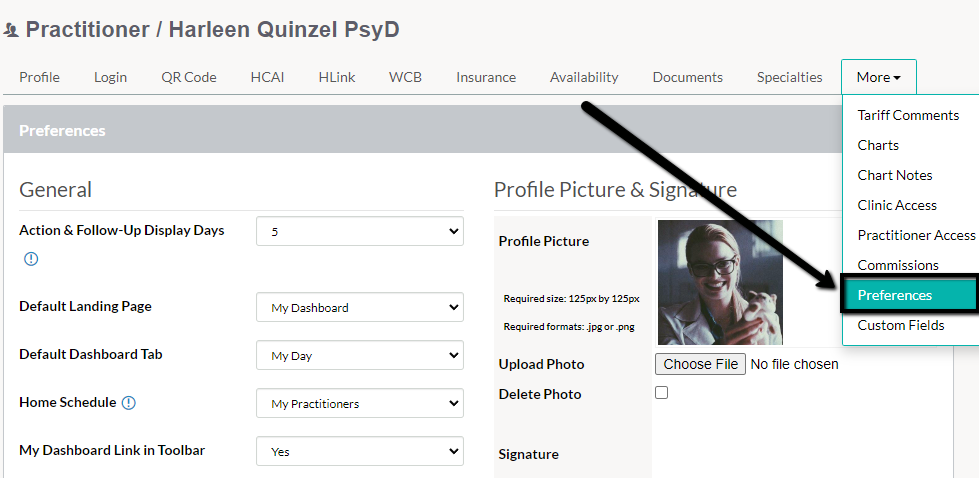 Step 3
From the Dropdown Menu beside Time between appointments, select the length of break you'd like after each appointment (in this example we'll select 15 minutes)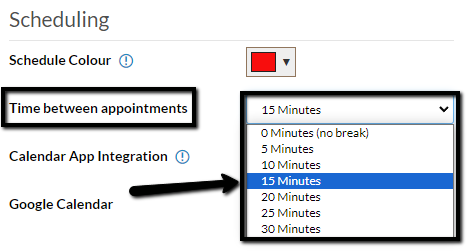 Your appointments will now have an automatic break built-in for the set amount of time.