With Juvonno Subscriptions, patients can subscribe to your services and enroll in automatic weekly, bi-weekly, monthly, or yearly billing cycles. Service subscriptions might include a bundle of services at a reduced rate. All services rendered can be easily managed and tracked in Juvonno and made available for purchase via your Patient Portal. Here's an example:
Your clinic offers a monthly subscription for 3 treatments a month
Juvonno then automatically bills the patient each month and tracks the completion of the 3 treatments
If the patient needs a fourth treatment in the month, Juvonno automatically charges the patient's credit card on file.
Pretty easy, right? The benefit to your patients is they can pre-purchase treatments at a reduced rate.
The benefit to your clinic? Guaranteed and recurring revenue.
This article will show you how to create a Subscription Template and offer it on your Patient Portal.
***Important: To enable Subscriptions go to Settings>General>Modules>Advanced
Step-by-Step Instructions
Step 1
Go to Settings and select Products & Services under Products & Services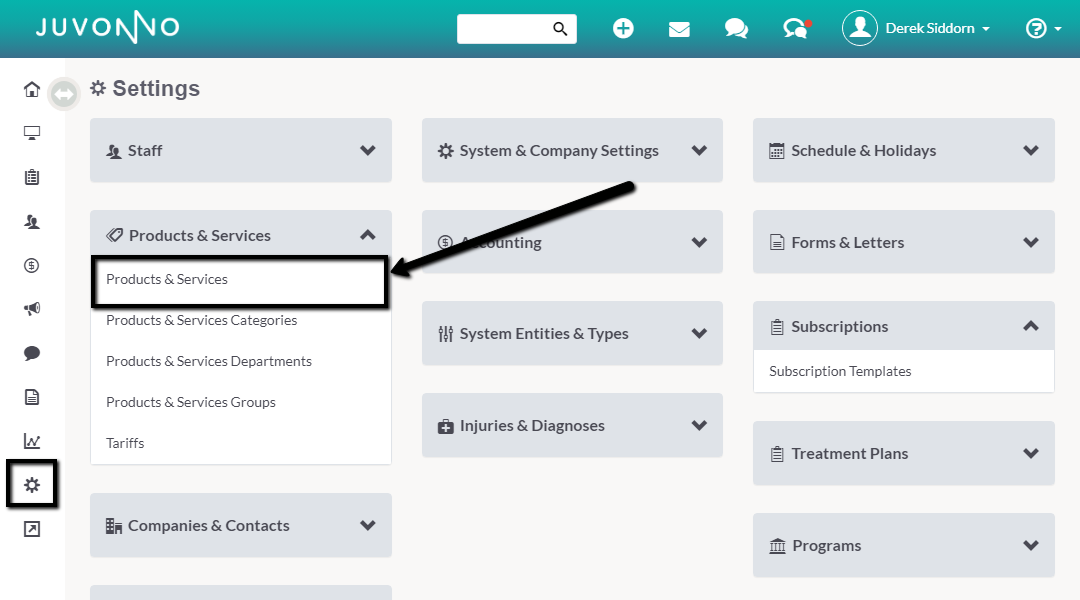 Step 2
Select + New Item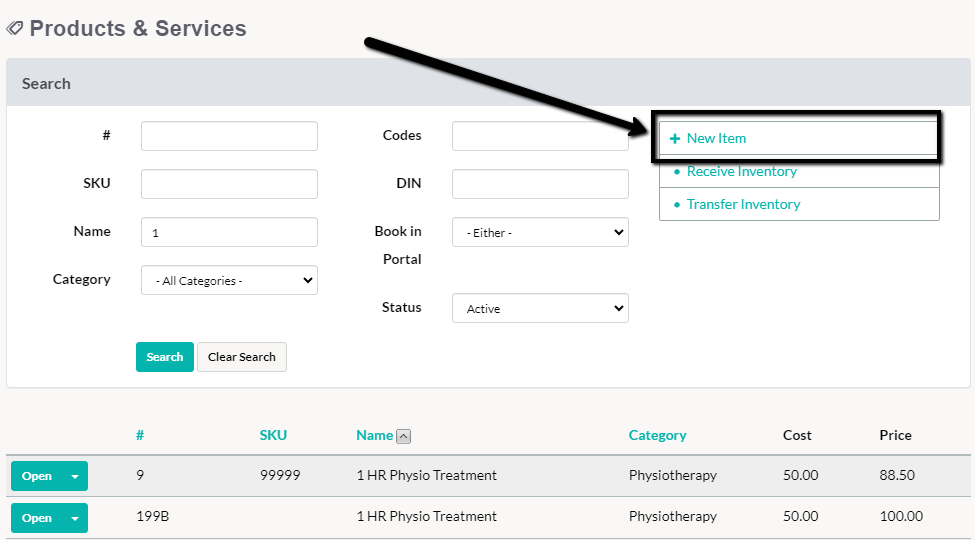 Step 3
Select the Department and Category then, enter the subscription Name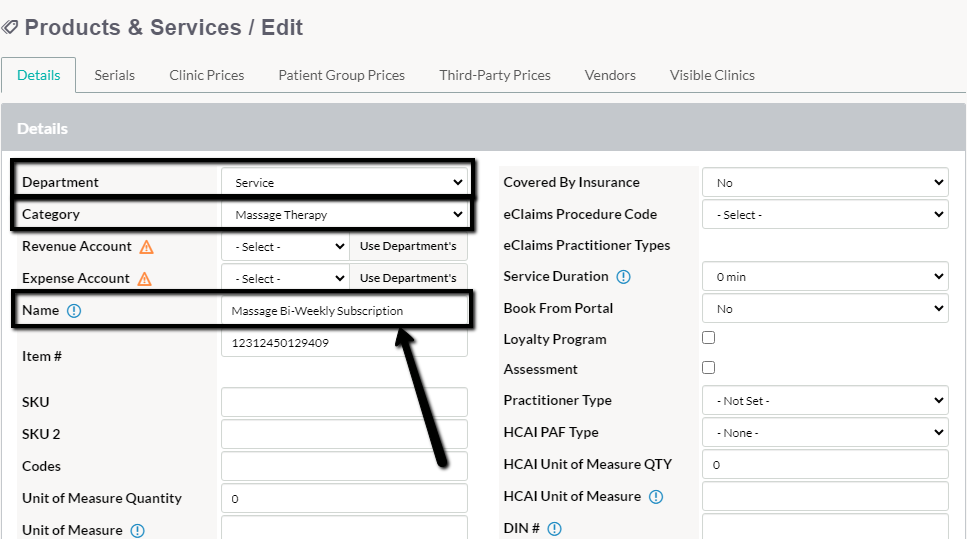 Step 4
Set the price of the Subscription in the Retail field then select Save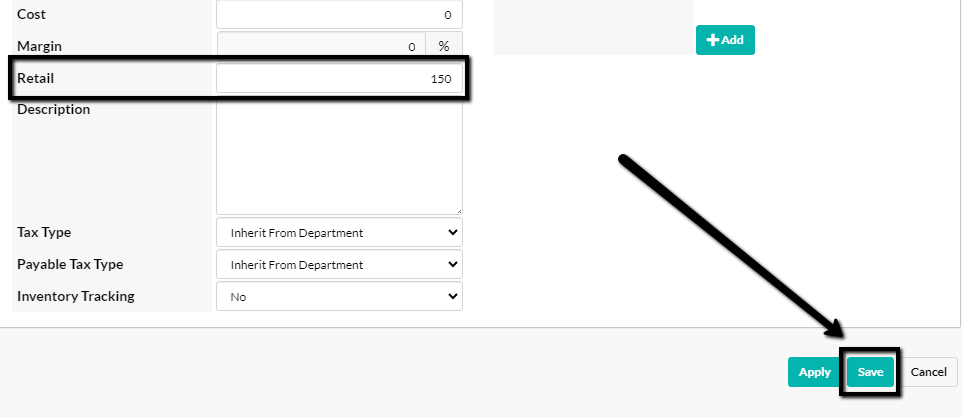 Step 5
Go to Settings and select Subscription Templates under Subscriptions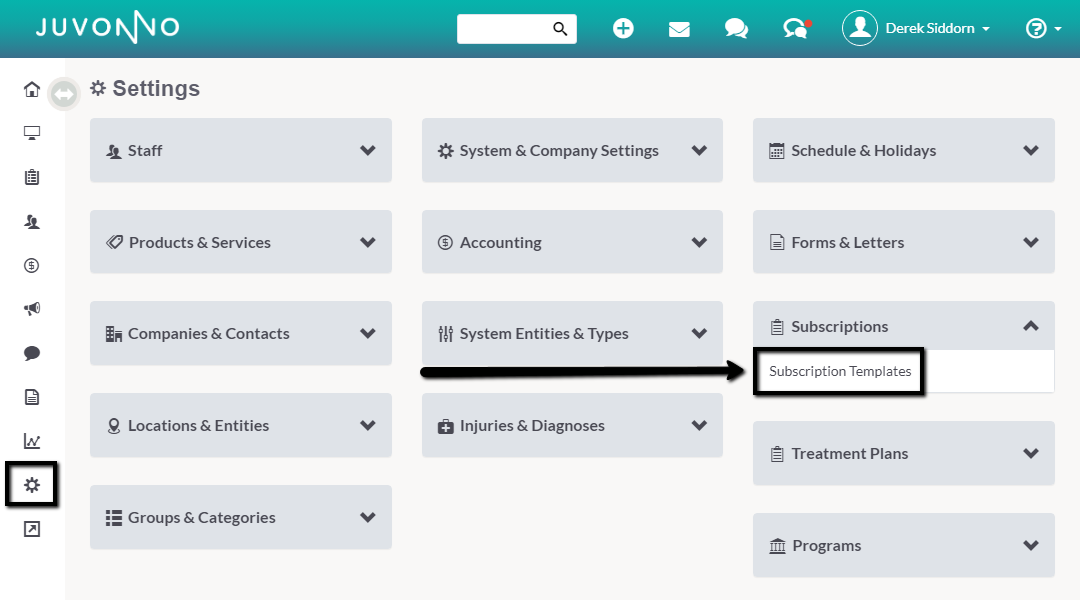 Step 6
Select New Subscription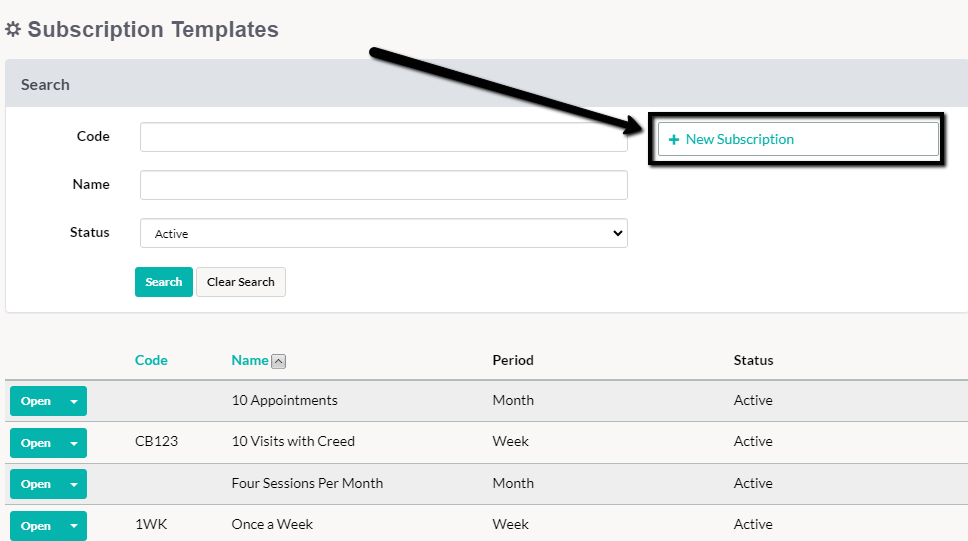 Step 7
Enter the Name and Description as you would like it to appear on the Patient Portal, then select the billing frequency (Week, Month or Year) from the dropdown menu under Period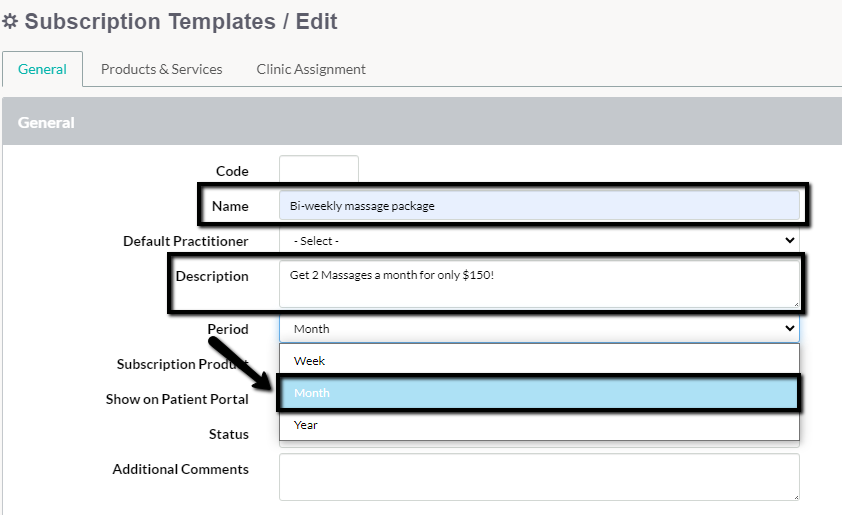 Step 8
Beside Subscription Product enter the name of the Subscription you created, select it from the dropdown menu then select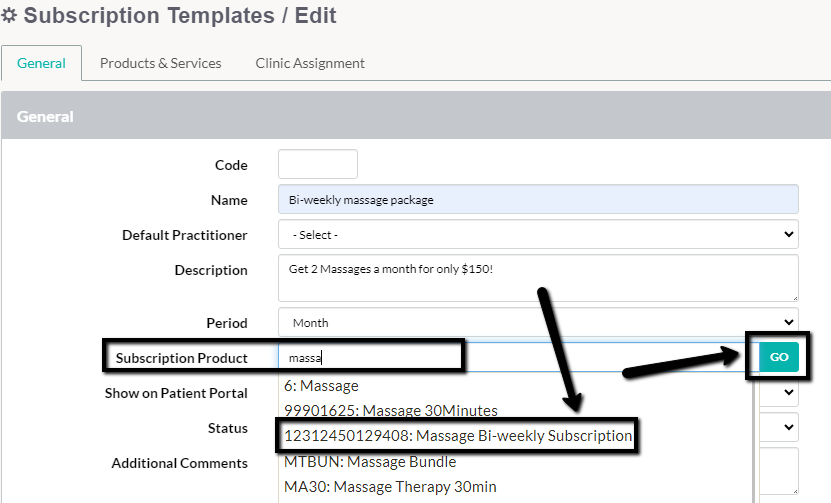 Step 9
Go to the Products & Services tab, then select +New Product or Service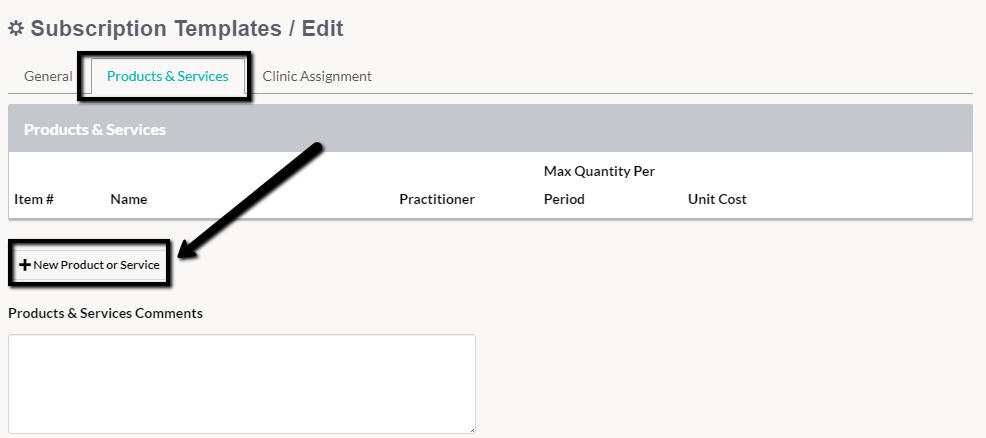 Step 10
Enter the Item # or select Go to search available Products & Services that you would like included in the Subscription package, enter the Max Quantity Per Period and the Unit Cost then select Save
*Note: For this example, the Subscription includes two 60-minute massages per month that normally cost $85 each so the Max Quantity Per Period was set as 2 and Unit Cost as 85

For multi-clinic organizations: You can select which clinic(s) you'd like the Subscription to be available in by selecting Clinic Assignment and clicking the checkboxes beside the clinic name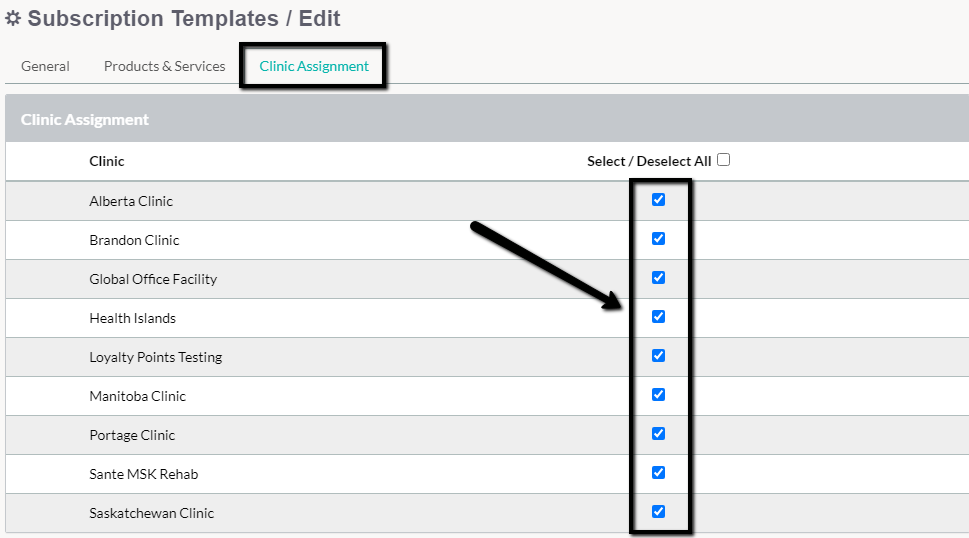 Your Subscription will now be available for purchase via Subscriptions on your Patient Portal. Once the patient subscribes, they will be automatically billed and invoiced the set amount during each Period until the subscription is cancelled.