Patients typically need copies of their individual invoices for tax purposes. For this reason, it is recommended you run the Patient Invoices Report for them. Follow the steps below to run a Patient Invoice Report.
Step-by-Step Instructions
Step 1
Log in to Juvonno and select Reports on the left-hand nav bar.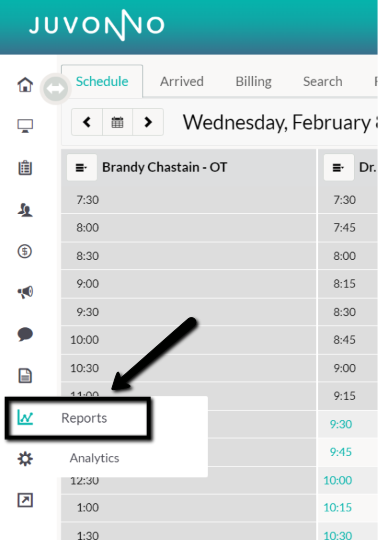 Step 2
Under Invoicing, select Patient Invoices.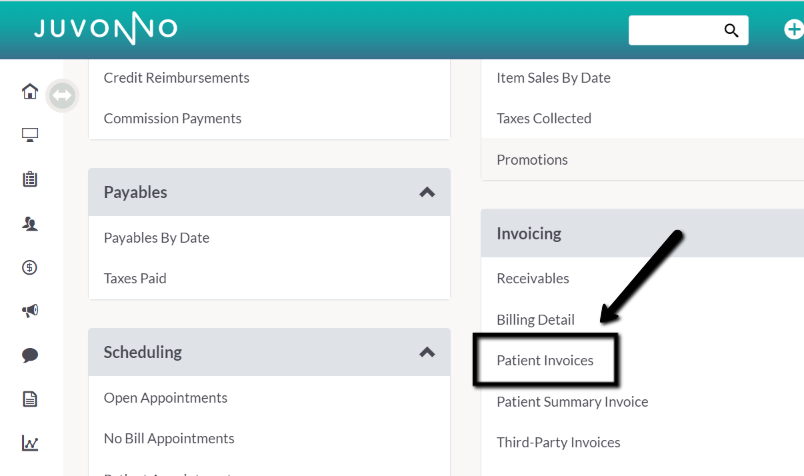 Step 3
Enter a Patient's Name, and various other parameters, and select the Output as Invoices.
Then click Create.