The easiest way to set up Schedule Types for clinic/s is to create Schedule Types using the name of each Practitioner/Doctor who will be booked in the portal.
If the Practitioner/Doctor is working in more than 1 location, set up 2 Schedule Types as shown in the image below.

Indicate in the Schedule Type name an abbreviation for the location so it is easy to identify when adding it to the Practitioner/Doctor profile.
This is example shows "Amanada MISS" for the Mississauga location.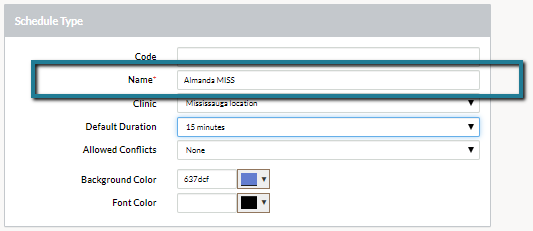 Select the clinic location related to the schedule type you are creating.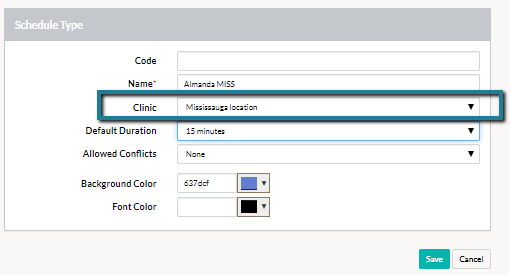 After sestting these up you will link them to the Practitioner Profile then to the Products & Services the Practitioners will have available to be booked in the portal.
Ensure you have the correct Schedule Type assigned to Practitioners and to Products and Services
To learn more about schedule types, click here.