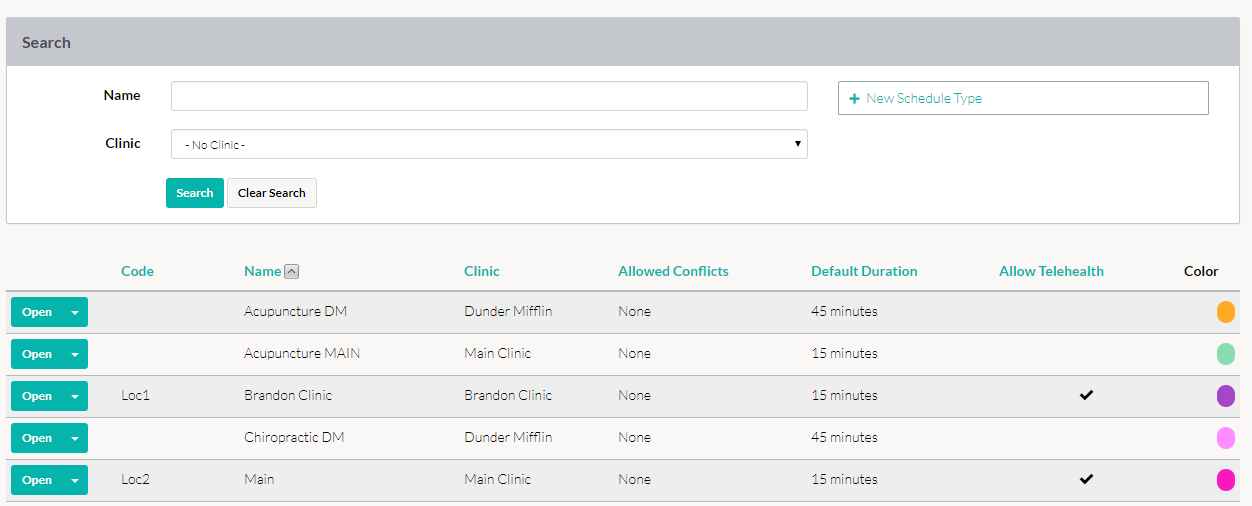 Schedule Types are linked to Practitioners then to Products & Services to show the item in the Portal.
Be sure to set up your schedule types to ensure that the correct products, services, and practitioners are displayed per location.
Schedule Type Examples
Schedule Types Per Clinic Location (Main Location, Second Location)
Schedule Types per Discipline (Physiotherapist, Massage, Chiropractor)
Ensure you have the correct Schedule Type assigned to Practitioners and to Products and Services
Location
Settings > Schedule Types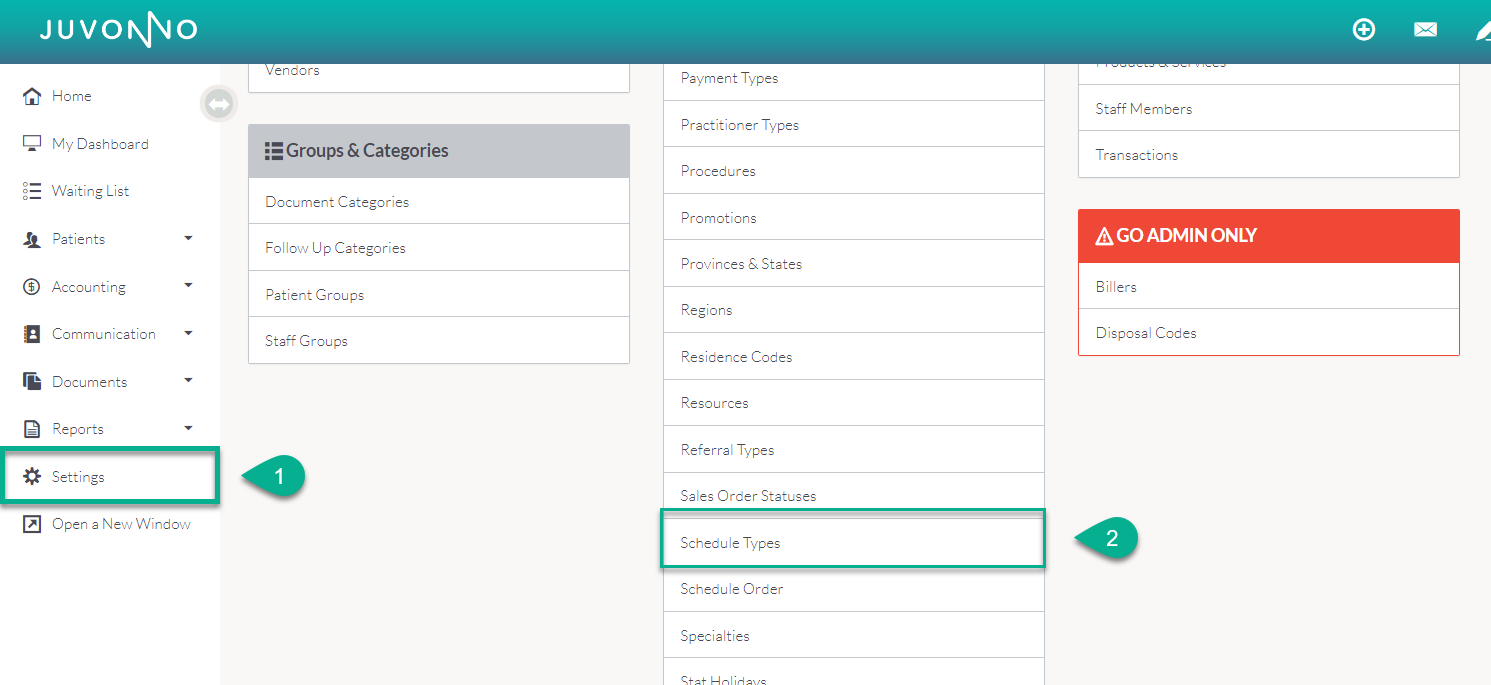 To learn more about schedule types, click here.