This article will walk you through how to edit the default text in your Patient Welcome Packet email.
---
Step-by-Step Instructions
Step 1
From the home page, go into Settings.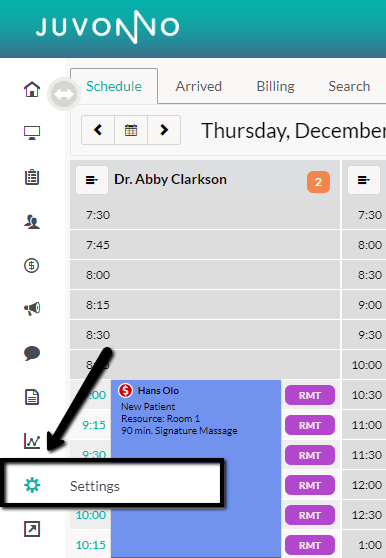 Step 2
In Settings, under System & Company Settings click General.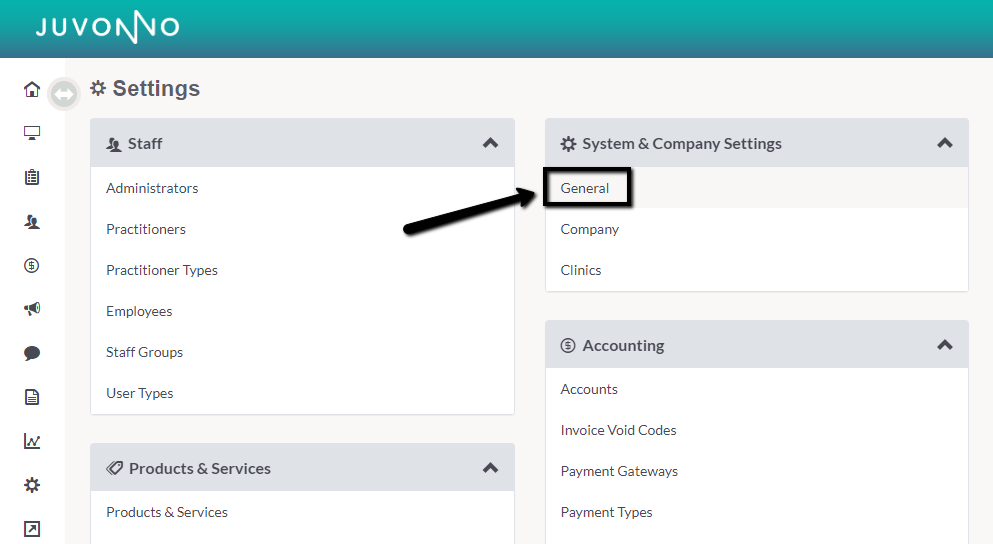 Step 3
Click Reminders & Notifications, then find Welcome Packet Email under Appointment Email Content.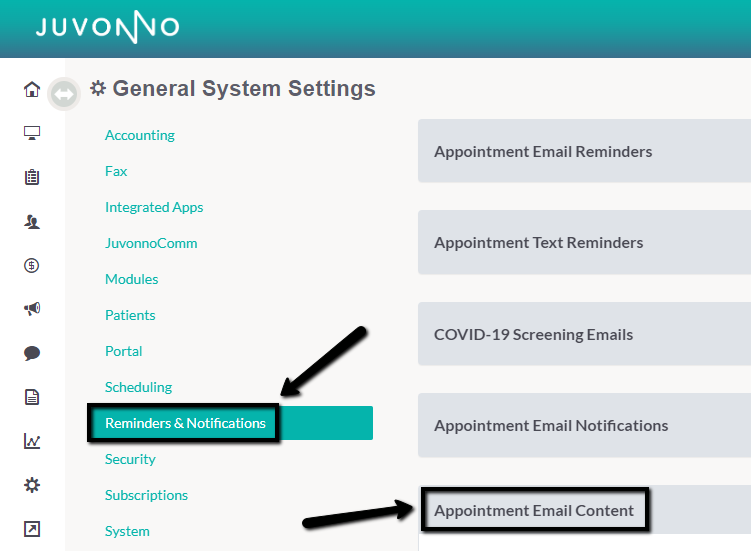 Step 4
Edit the text inside the box and once you're finished, scroll to the bottom of the page and click Save.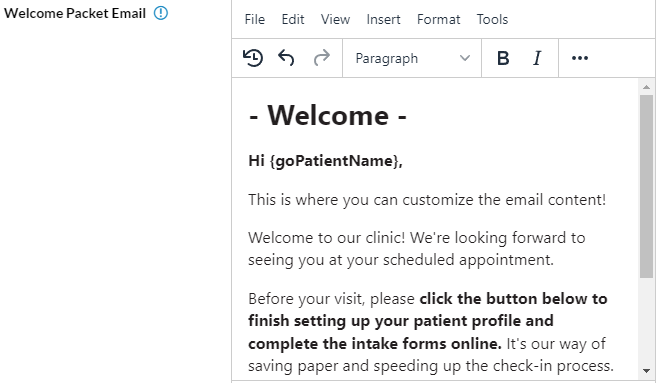 Done. Your Patient Welcome Packet email has now been customized!
---
Further Reading: How to Add or Edit Content in Email Reminders