Monitor the success of your JComm Campaign through reporting.
---
JComm offers 2 reports to help you measure the success of any JComm campaign. Each campaign has its own statistics 'live' report available.
To access these reports, select

next to a JComm campaign:
Report | Live Statistics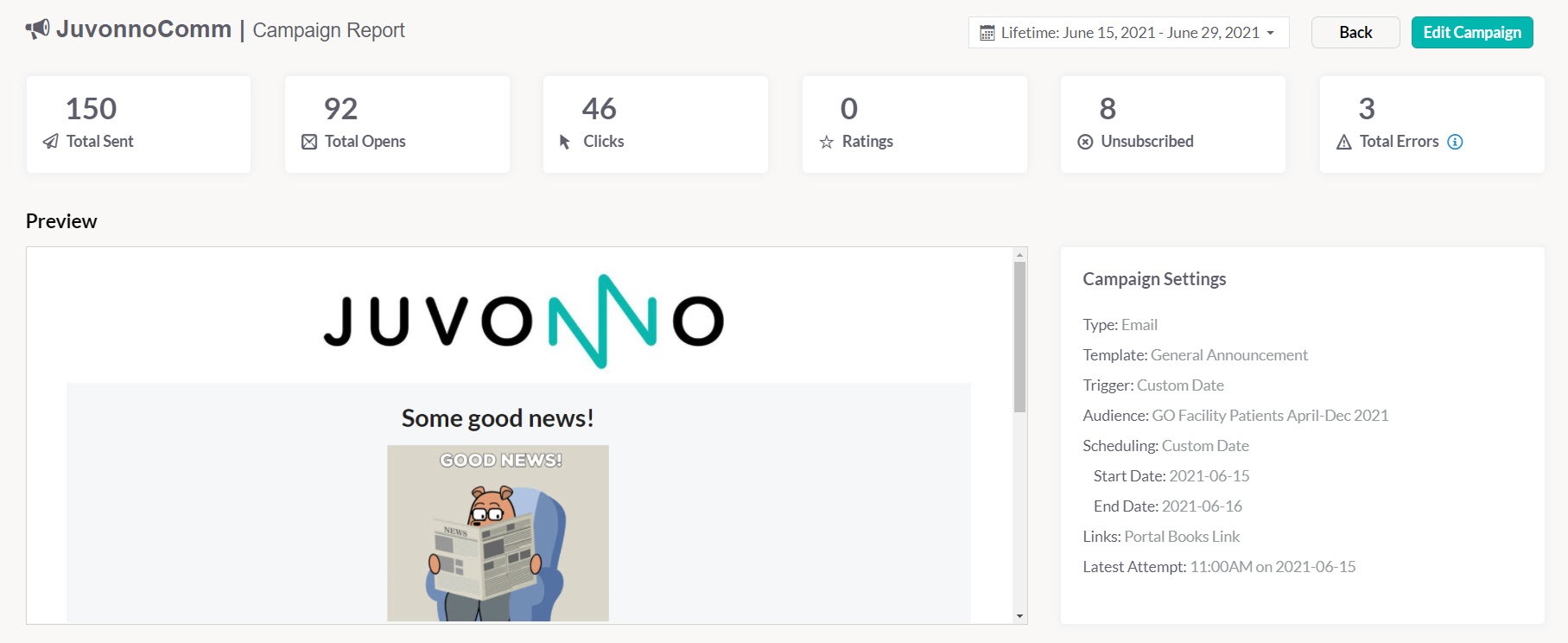 The following details are listed, specific to the campaign:
a) Total Sent: Total messages successfully sent

b) Total Opens: Total messages opened by the recipient

c) Clicks: Total patients that clicked the 'Book an Appointment' link

d) Ratings: Average Rating submitted (when applicable)

e) Unsubscribed: Total patients that unsubscribed to Jcomm

f) Total Errors: Total messages not sent due to potential errors
*Hover over the help tooltip to see a breakdown of errors when applicable
Report | Send Logs
The campaign's send logs will display in the lower half of the report.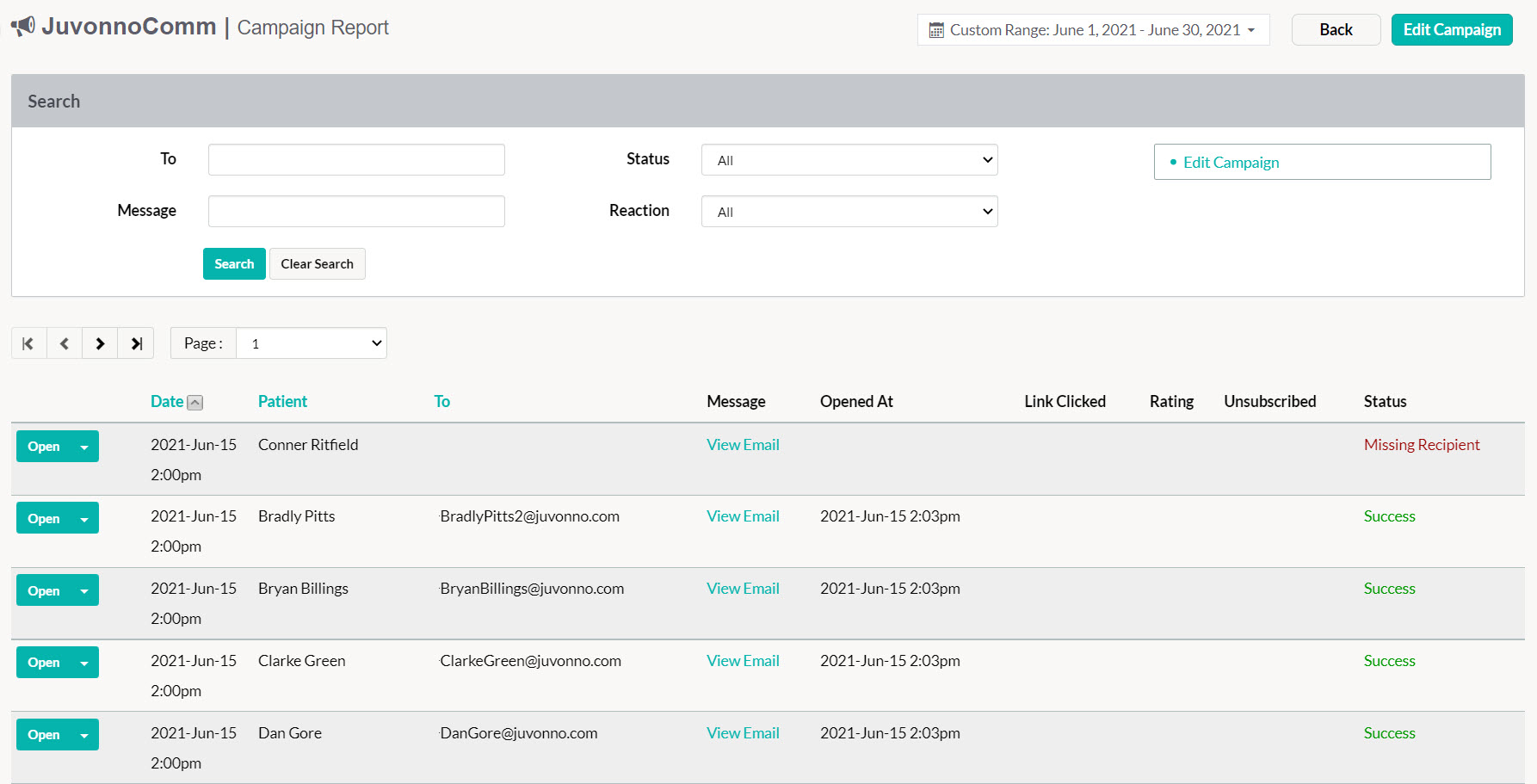 Filter the logs by Status (Success, Error, etc.) and/or Reaction (Click, Rate, etc.).
Results include the date sent, date/time opened, if the portal booking link was clicked and more.