This report displays a list of Patient Complaints with this specific data.

Gather a list of Patients that have appointments assigned with complaints within the date range. Details include the product/service codes, their appointment's durations and retail amount as well as the ICD Codes attached to the Complaint.


Where is it?
Start by navigating to
Reports.
Under the Statistics heading, select Patient Complaints.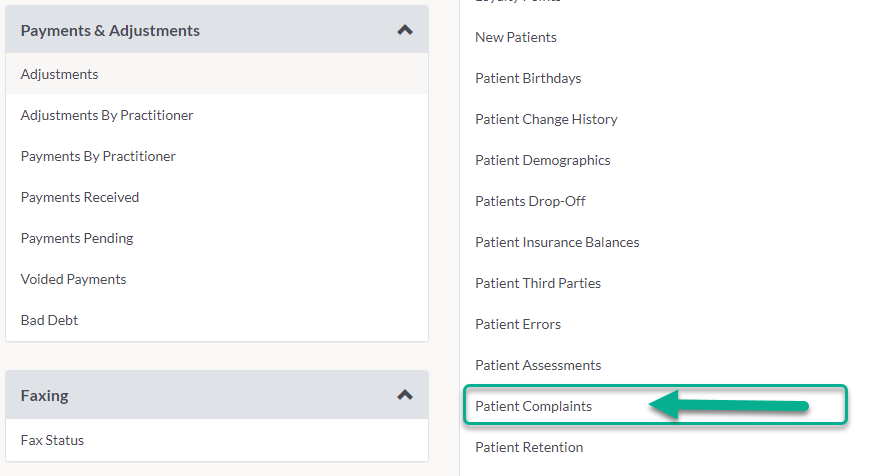 Enter in the details
Complete the Report Parameters in the available fields.





Parameters Explained
Click here for more about what each field represents.

| | |
| --- | --- |
| Start/End Date | Enter the date range for the report |
| Clinic | Select individual or all clinics |
| Default Practitioner | Select Default Practitioner or all |
| Payor | Select this to select a third party payor |
| Status | Select Active, Inactive or Discharged |
| | |
| --- | --- |
| | Note: This report only exports into an Excel Spreadsheet |

Report Sample:
Click on the image to view a larger sample of the excel output.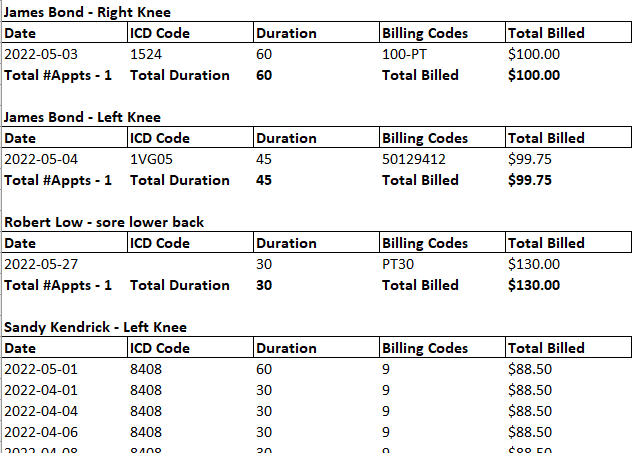 Columns & Calculations
Click here for more about what each field represents.

Patient Name and Area of Injury
Date
ICD Code
Duration
Billing Codes
Total Billed
Total # Appts
Total Duration
Total Billed