This report displays a list of treatment plans with this specific data.

Utilize it to its potential and stay up-to-date on details such as total approved, total remaining and which specific product/services have quantity left, filterable by Patient, Treatment Plan status, Clinic and/or insurance company.


Where is it?
Start by navigating to
Reports.
Under the Statistics heading, select Treatment Plan .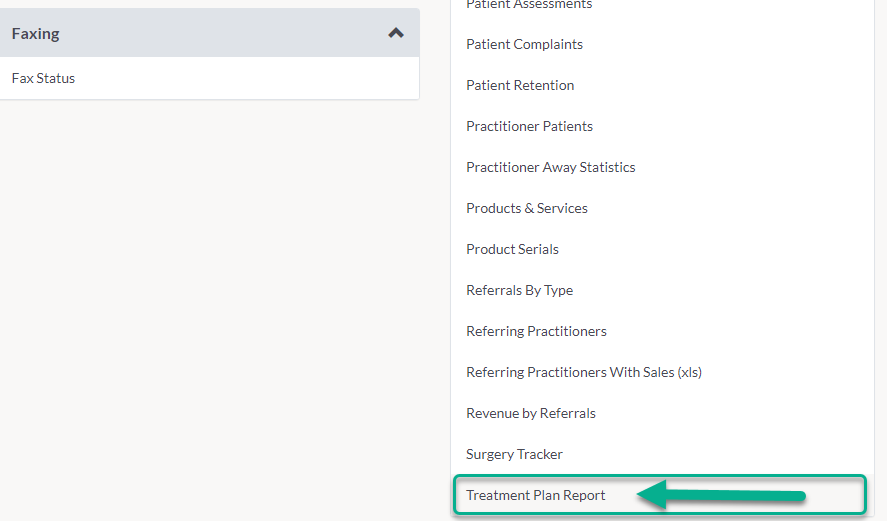 Enter in the details
Complete the Report Parameters in the available fields.





Parameters Explained
Click here for more about what each field represents.

| | |
| --- | --- |
| Patient | Individualize the report or leave blank for all |
| Start/End date | Enter the date range for the report |
| Status | Filter by the status of the treatment plan |
| Clinic | Filter by clinic |
| Insurance Company | Filter by Insurance Company |
Report Sample:
Click on the image to view a larger sample of the excel output.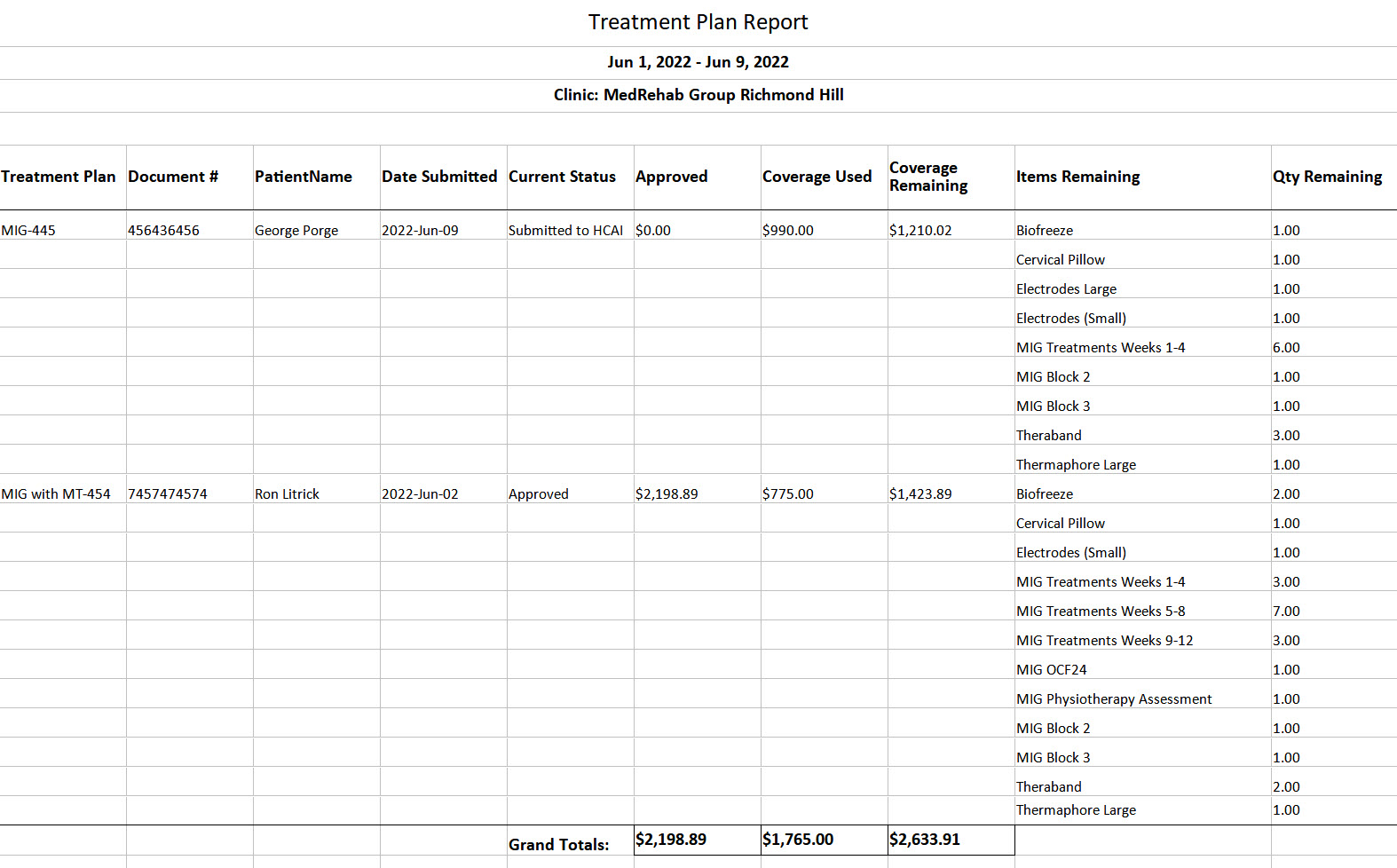 Columns & Calculations
Click here for more about what each field represents.

Treatment Plan (Name & #)
Document # (HCAI-provided, post-submission)
Patient Name
Date Submitted
Current Status
Approved (Amounts Approved from HCAI)
Coverage Used (Approved amounts used so far)
Coverage Remaining (Approved amount available)
Items Remaining (Product/Services on the Plan)
Qty Remaining (# of Qty left of each product/service)