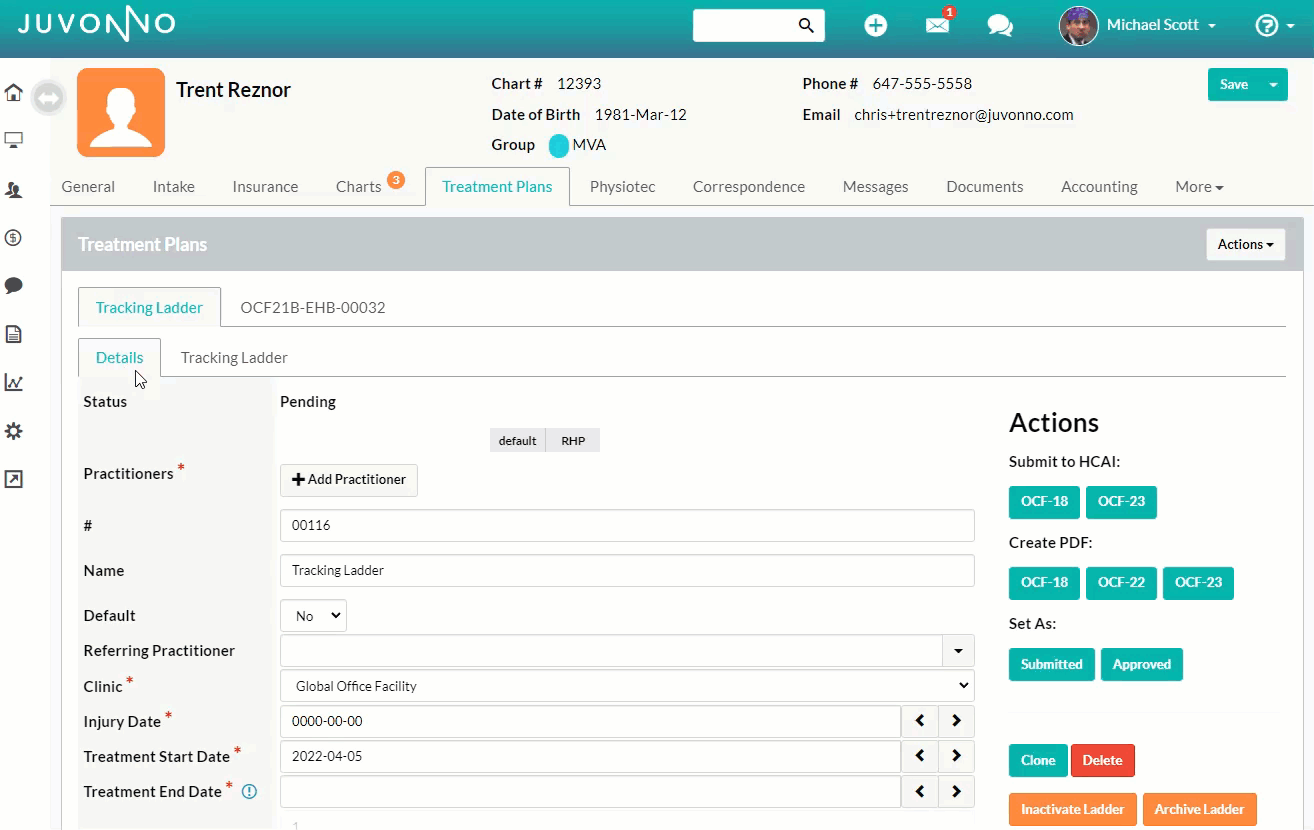 ---

Sequenced task lists for your staff, managed directly from the Follow-Ups dashboard.

Tracking ladders use 'steps' (actions) to schedule and assign tasks into the future based on previous steps being completed. You can pre-assign which staff member will be tasked with the step or set it to auto-assign based on the user who created the treatment plan.


---
Overview
Step-by-Step Instructions?
---
Where is it?

Enable the feature in Settings > General > Modules > Advanced > Tracking Ladder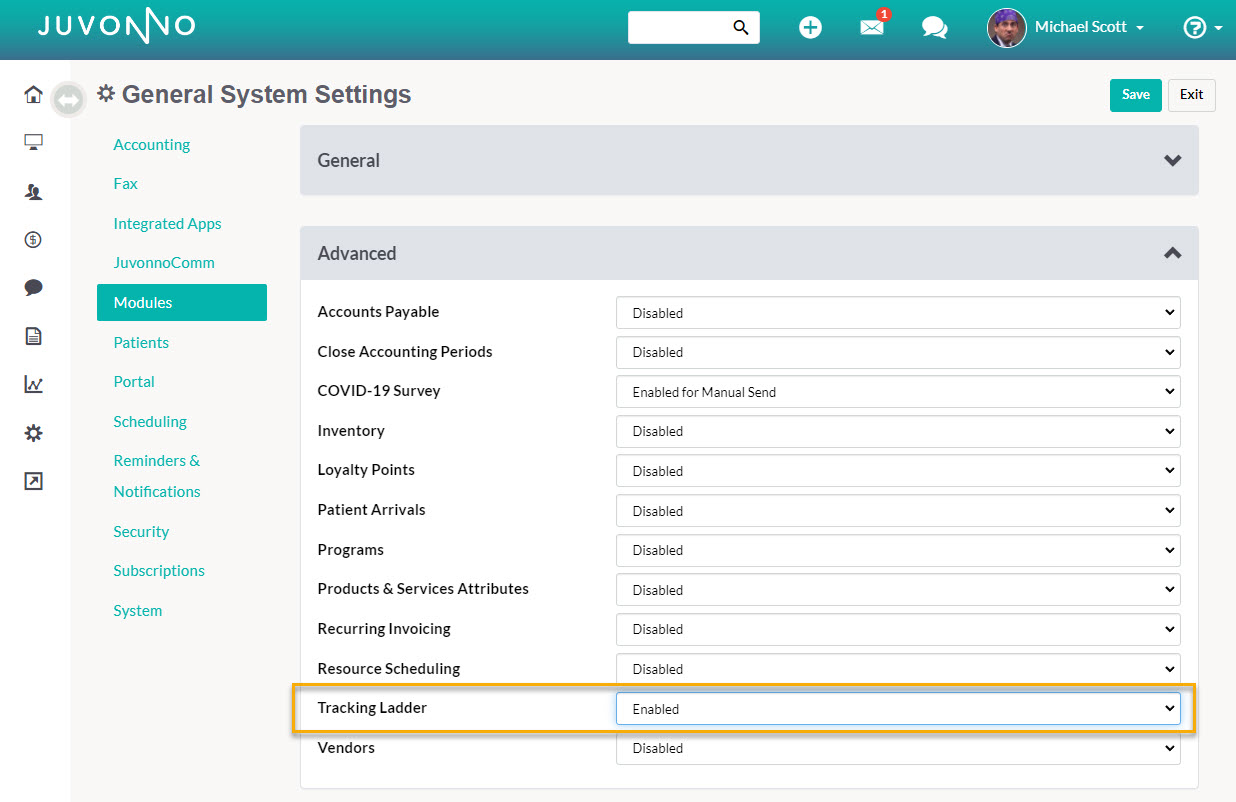 This will add Tracking Ladder links to various Treatment Plans areas


Adds a Tracking Ladder Follow-Ups category to Schedule > Follow-Ups


Enables the option to create Tracking Ladder templates

---
Step-by-step Instructions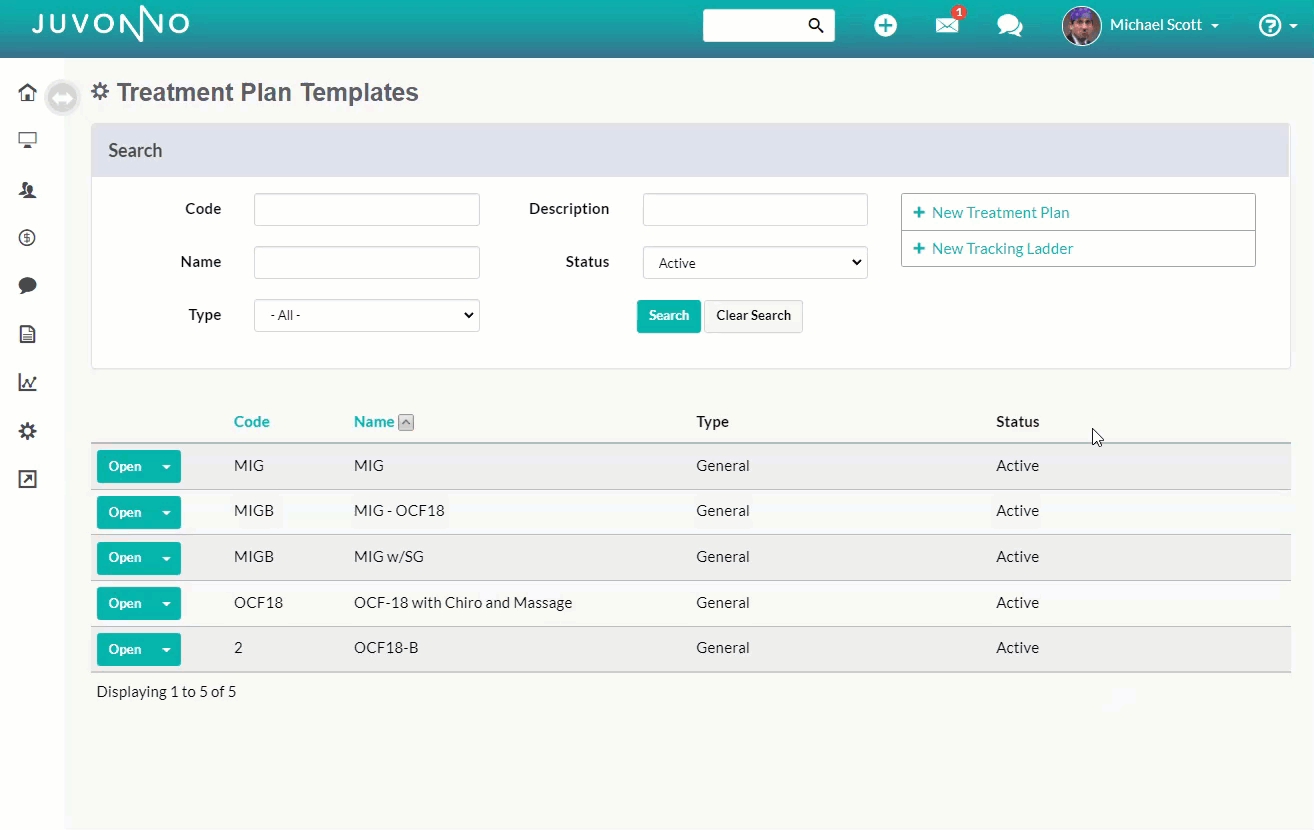 To create a tracking ladder template, navigate to Settings > Treatment Plan Templates and choose + New Tracking Ladder. From there you can enter a default name and number in the details tab, and list the ladder's steps in the Actions tab.


1) Assign a tracking ladder (from a created template or from scratch) to a patient's profile and choose which steps (in order) will apply. Assign if the current user (user that initially creates the treatment plan)

2) Once the tracking ladder is set to 'Development Completed', the first step is activated, meaning the first task is assigned.

3) The staff member that is assigned the step, will see it in their Dashboard > Agenda tab as well as in the (home) Schedule > Follow-Ups > Tracking Ladder tab.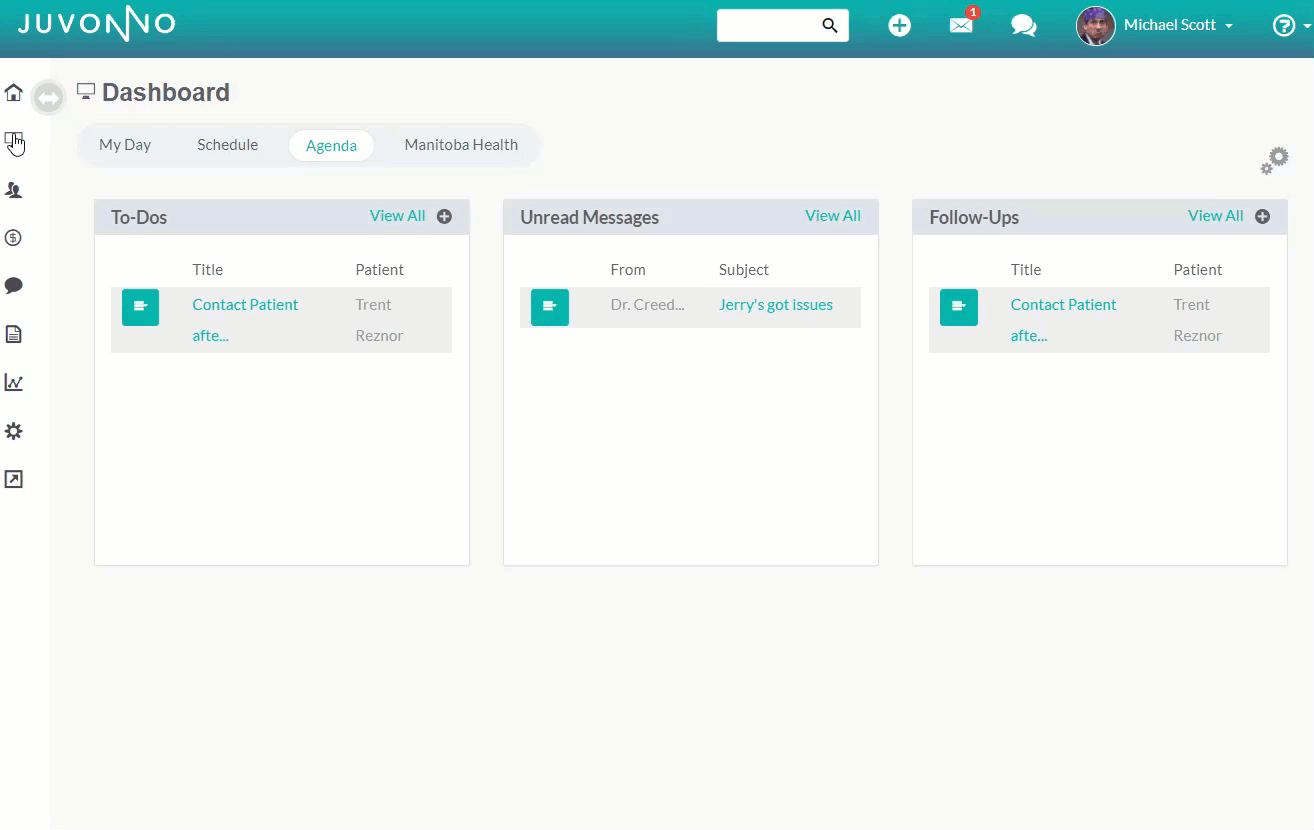 They can either:
a) Complete the step - which displays a checkmark next to it in the Patient Profile > Tracking Ladder, along with a timestamp of which user and when they completed the step.

b) Skip the step (when the step is deemed 'skippable') - which then crosses out the step, activating the next one in sequence.

4) Depending on the next steps' activation method (i.e. One month after the previous step), the system will start at the date the previous task was completed (i.e. Jan 1st) and assign the next step one month later (i.e. Feb 1st) to be activated. Until that time has passed, the step is 'pending' activation, so no user will have it shown in their task list yet.


---
Additional Notes

1) Tracking Ladders that have had their last step completed, will be auto-inactivated.

2) Manually adjust the status of the tracking ladder in the Patients Profile > Treatment Plan > Tracking Ladder > Details tab to 'Inactive' or 'Archived'.

3) Display Inactive or Archived ladders by selecting the Actions dropdown in Patient Profile > Treatment Plan tab and choosing the applicable filter.