Drop Offs (Practitioners Only)

View a list of your Patients that haven't rebooked since their last visit in the date range.







Select the menu icon left of the patient's name for further options: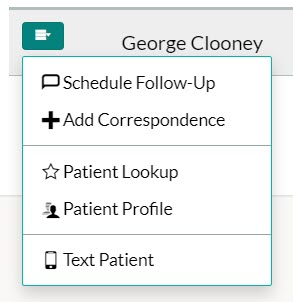 Further filter the tab's results with patients who have active Follow-Ups assigned to them by selecting the checkbox next to the Follow-Up heading.

Sort the results by selecting any of the heading links and select the 'Export to Excel' button to download the results in Excel format (or choose the down arrow to select alternative output options).