There are several ways you can block off time on the schedule.
1. Aways and Sick Time
2. Holidays
1. How to use Aways
You can also use an Away to show Sick Days the Practitioner takes.
When selecting the Away, select the option "Sick Day" and Save.
2. Holidays
The Holiday Calendar feature is a great tool to manage requests, view other approved holidays and keep track of availability.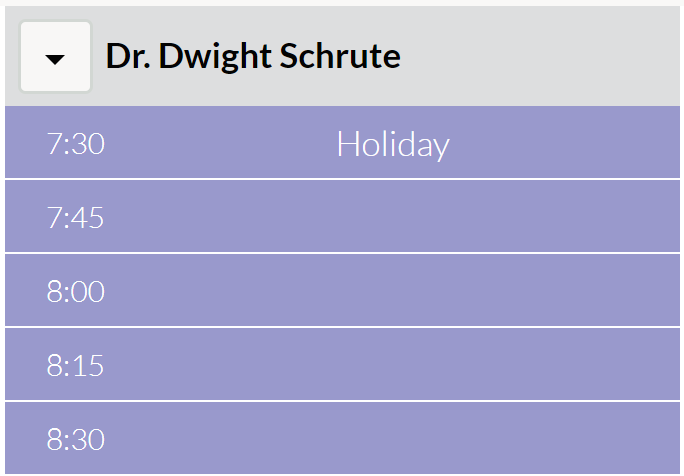 Overview

1. Where is it?
Start by navigating to Settings>Staff section>Holiday Calendar.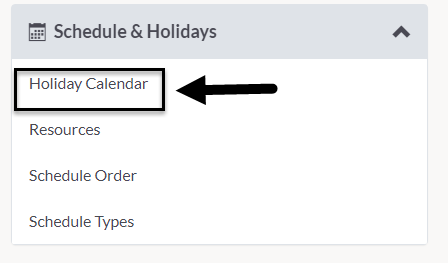 The Holiday Calendar provides filters to edit results and an option to request an Away.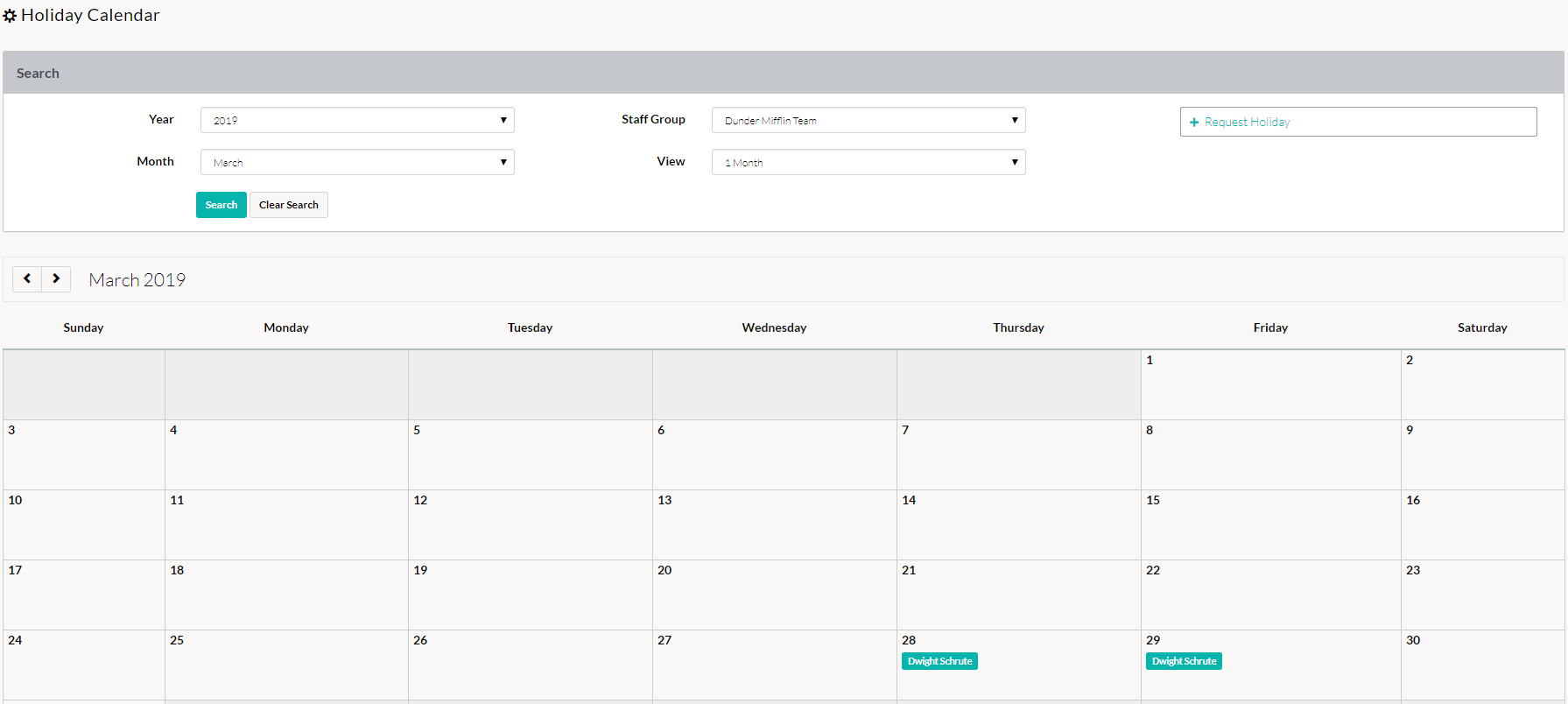 Select

located on the top-right.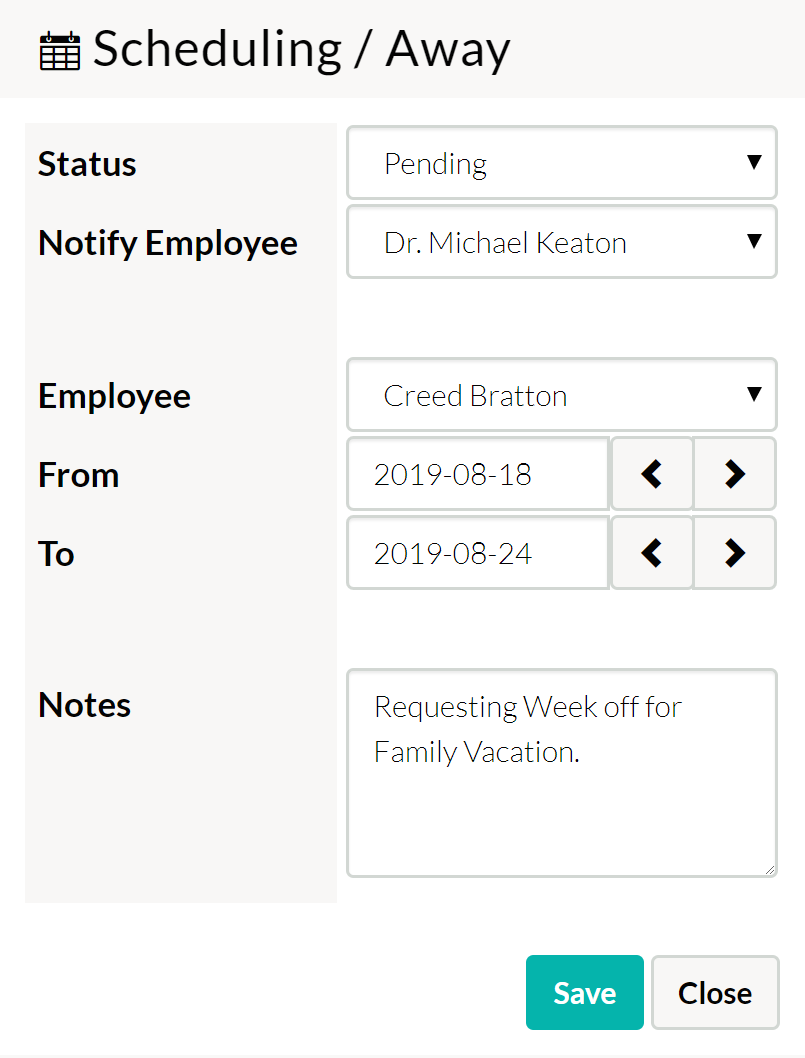 Complete the details of the request and select Save.
Editing the Status field can be restricted based on the staff's User Type.
Staff with appropriate privileges will be able to Approve or Decline.

Select from the Notify Employee menu, which user should receive the holiday request. 🆕
2. View Pending and/or Approve Holidays

Once scheduled, the holiday or time away will sit in a pending list, awaiting approval or denial.

The user set to be notified of the request will receive an internal message with details. 🆕
Jcomm needs to be enabled to receive these.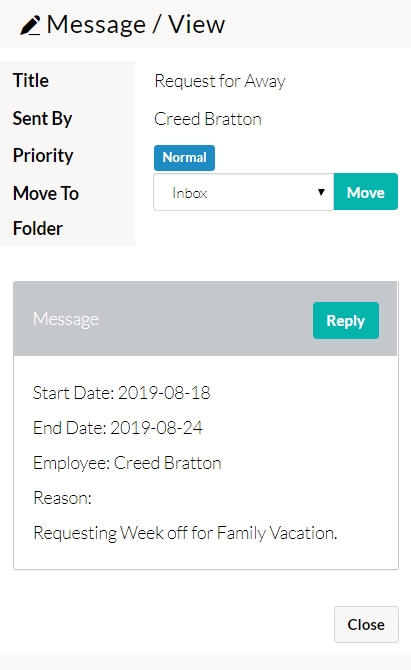 Navigate to Settings > Practitioners and choose Open next to the practitioner.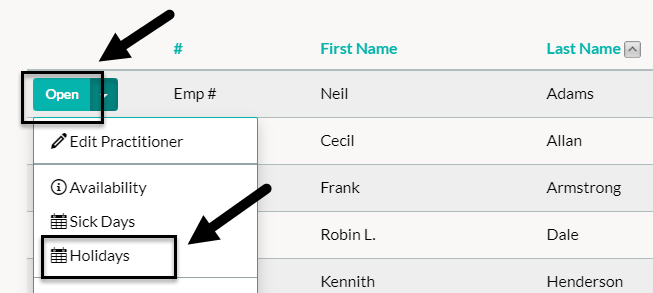 Select Holidays to enter the pending list of holidays requested by that practitioner.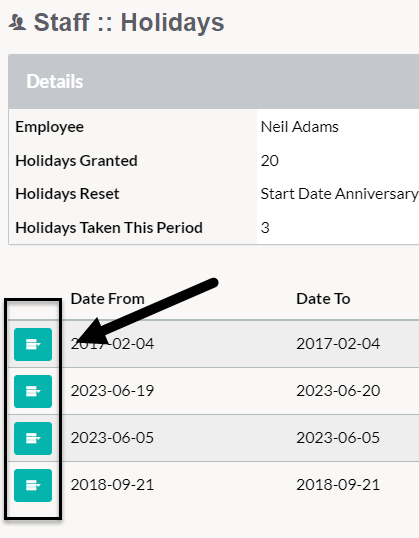 Use the menu to Approve, Decline or Edit the holiday request.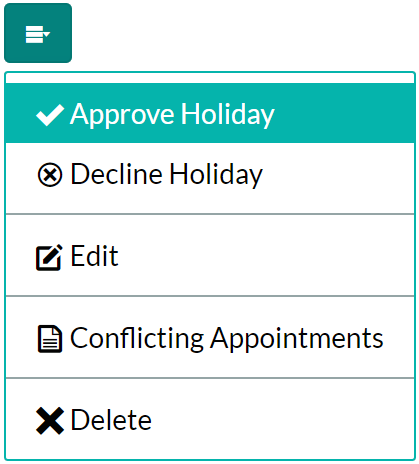 Selecting Conflicting Appointments will provide a report of any appointments that are scheduled within the requested time. Otherwise, the report will state there are no conflicting appointments.


3. Create an All Day Away
If you would like to set a day off quickly and have appropriate permissions set to your profile, create an All-day Away from the schedule
| | |
| --- | --- |
| Note | Only Staff with User Types set to approve Holidays will have access to do so. |