Schedule Types are used to:
Set up practitioner availability

Ensure only the services offered by the practitioner can be booked.

Colour code appointment blocks

Control which products and services can be booked on the patient portal per location and per practitioner
1. Go to Settings>Schedule & Holidays section>Schedule Types.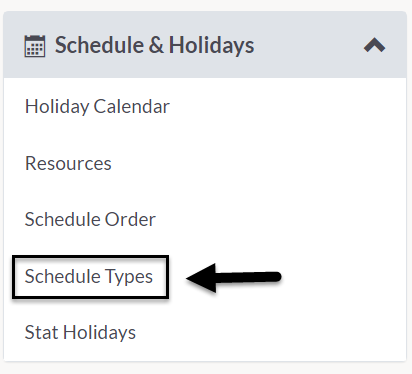 2. Then select New Schedule Type.

Enter the field for the schedule type.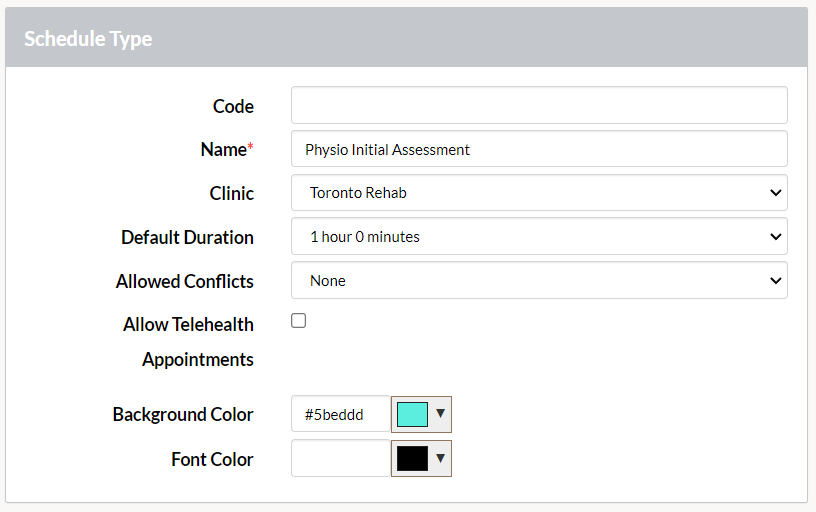 | | |
| --- | --- |
| Code | Is optional |
| Name | Enter the name of the schedule type |
| Clinic | Select the clinic location |
| Default duration | Select the minimum duration. |
| Allowed Conflicts | Select how many conflicts can be scheduled within the same schedule type. |
| Background Color | Select the background color. |
| Font color | Select the font color. |
3. Go to Settings>Staff>Practitioners.
Click the icon to the left of the Practitioners name and select Schedule Types.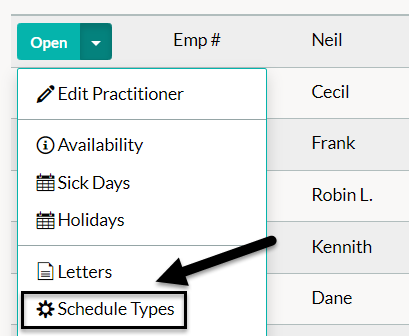 Select the Schedule Type from the left, select Add and it will move to the right side and then Save.