This report displays a clinic overview with this specific data.

Gather a high-level summary of all key business indices including receivables, attendance, assessments, patient flow, collections, and unbilled services.
Where is it?
Start by navigating to
Reports.
Under the Sales heading, select Clinic Summary.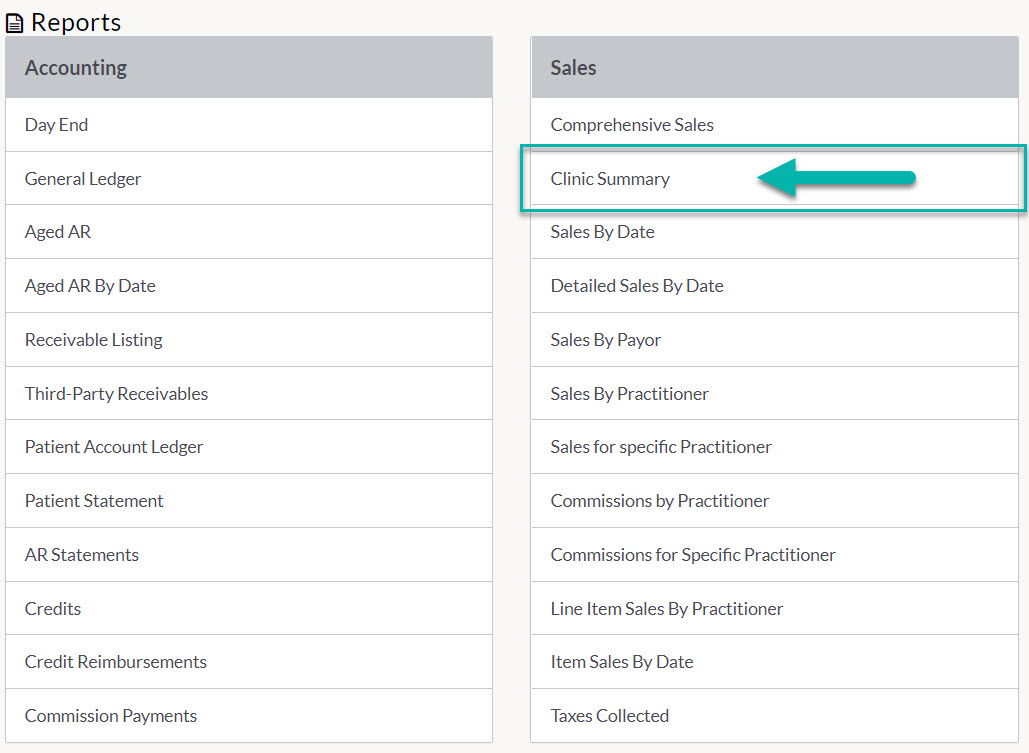 Enter in the details
Complete the Report Parameters in the available fields.




Parameters Explained
Click here for more about what each field represents.

| | |
| --- | --- |
| Clinic | Select the clinic (if in a multi-clinic setting) |
| Practitioner | Leave this setting to All or condense the report to an individual practitioner's details. |
| Start/End Date | Enter the date range for the report |

Report Sample:
Click on the image to view a larger sample of the excel output.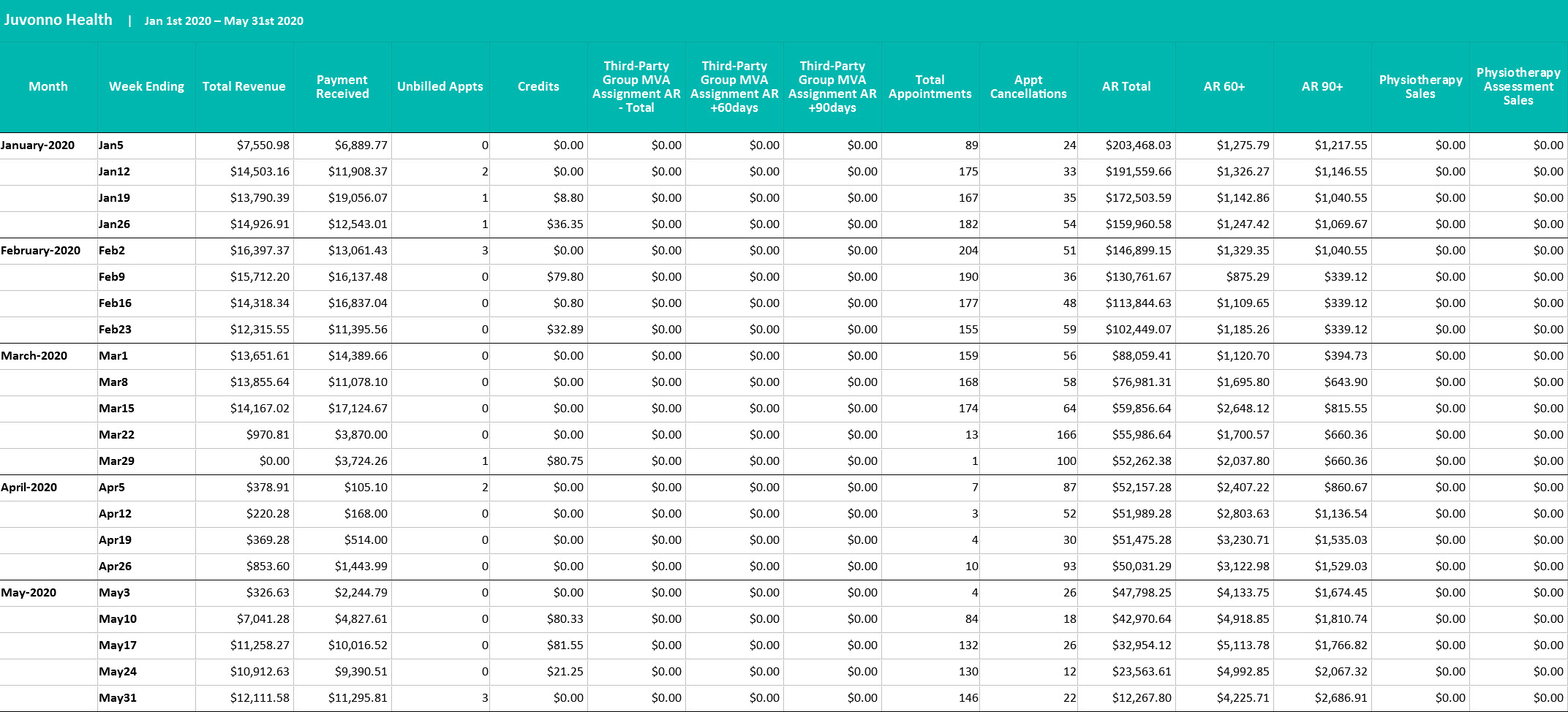 Columns & Calculations
Click here for more about what each field represents.

Week Ending - The last Sunday of every week *
Total Revenue - Total of invoiced amounts
Payment Received - Total of payments received (not including overpayments)
Unbilled Appts - # of open, arrived or completed
Credits - Total amount of credits
Third-Party Group MVA Assignment AR - 'MVA' third-party group Receivables
Third-Party Group MVA Assignment AR +60 Days - 'MVA' AR over 60days
Third-Party Group MVA Assignment AR +90 Days - 'MVA' AR over 90days
Total Appointments - # of open, arrived, completed and billed
Appt Cancellations - # of cancelled appointments (not deleted)
AR Total - Total amount of receivables (All time)
AR 60+ - Total amount of receivables (over 60 days from date range)
AR 90+ - Total amount of receivables (over 90 days from date range)
'Category' Sales - Each product/service category's total sales amount
'Category' Assessment Sales - Each category's total sales amount
for those items' settings that have 'Assessment' checkbox enabled

Individual Practitioner tabs:
Sales - Total invoiced amounts with this practitioner
Assessment Sales - Total amount invoiced for those product/services'
settings that have 'Assessment' checkbox enabled
Total Apts - # of open, arrived, completed and billed appointments
PVA - Patient Visit Average: Total appointments divided by new patients

* or may represent the end date from the date range