Quickly search for a patient from anywhere.

---
Step-by-Step Instructions

Step 1)
Type the name or chart number of the patient and choose from the results: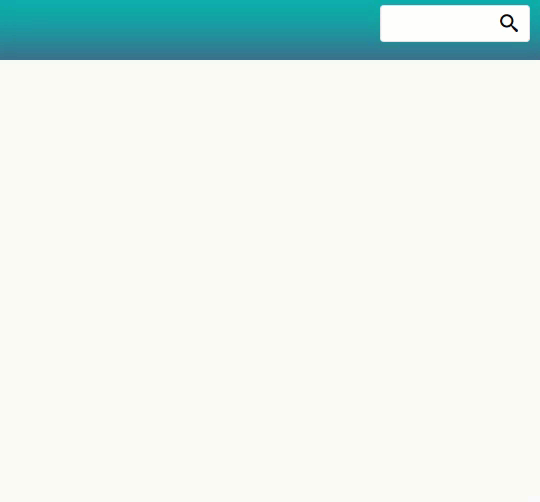 Step 2)
The Lookup panel will slide open revealing patient profile information, shortcuts, action links, and more: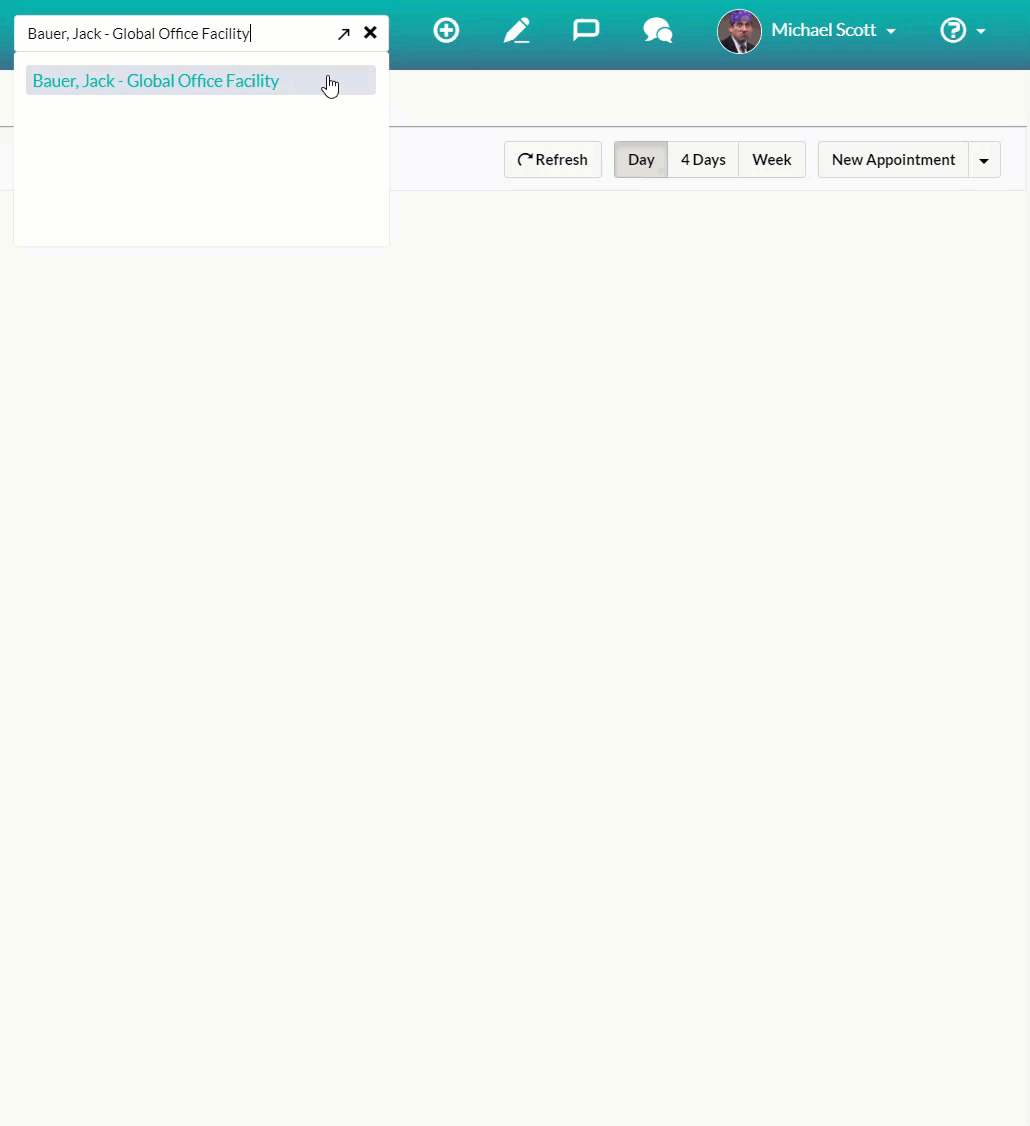 Step 3) (Optional)
Select the search bar and choose Open Patient Lookup Builder from the menu.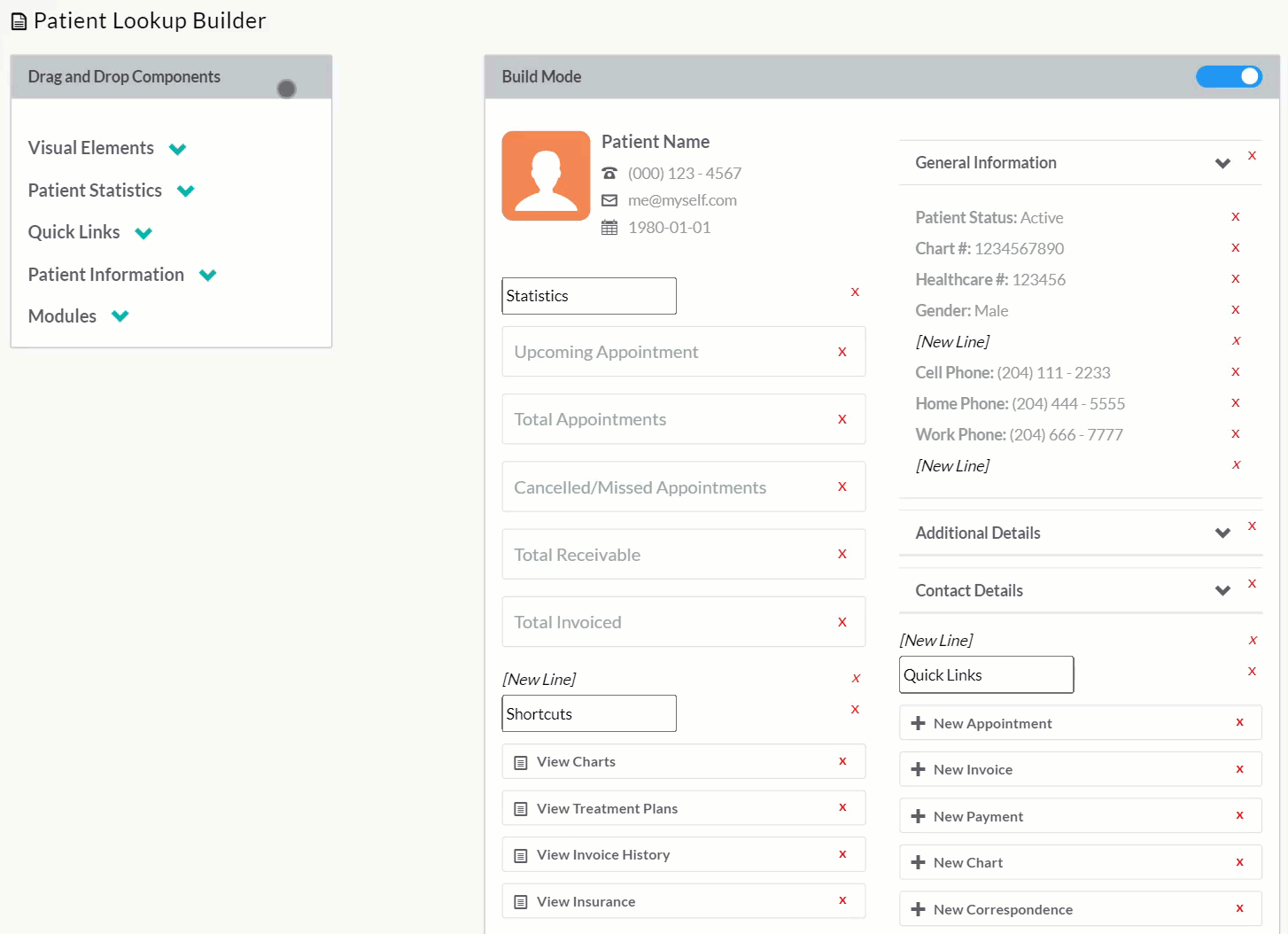 The builder is made of two sections: components (left) and the lookup template (right)

You can remove any part (besides the area that contains the patient's name) of the lookup by selecting the 'x' next to an item. When an item is removed, it is made available again in the components section.

All component items can be dropped in either column, except for the 'Modules' which are two-column wide, and are required to be placed at the end of the lookup's template.

Select the blue switch at the top-right to enter a Preview mode and see your design.
Selecting it again will switch it back to 'Build' mode and allow for further edits.

Once you have made any edits, scroll down to the end of the page and select 'Save'.
---
Drag and Drop Components:
Here are the available items you can insert into the Patient Lookup, grouped by type:


Visual Elements:

These can be used to adjust spacing (Line Break), add line dividers (Horizontal Line) or add custom headings (Heading).


Patient Statistics:

These are useful statistics of the patient's history, such as Total Appointments had or Total Invoiced.


Quick Links:

These are button actions (such as a Quick Invoice) with the patient's name already applied, and shortcuts to various areas of the patient's profile, such as Invoice History.


Patient Information:

A large amount of profile data to choose from, including general information, custom fields, insurance and external contact details. These details are bundled in groups, but once they are added to the Lookup, they can be individually removed, reorganized or moved to another group.


Modules:

The lower area of the lookup is designated for these wide modules, including Notes, History and the View Appointments feature.


---
Additional Notes:

The accordion menus can be defaulted to being 'open' or 'closed'. Simply leave it in the state you would like it to appear in the builder, and that will be the Lookup's default view.


If you enter a patient name to search and get an error, please check the Patient Profile > General tab for any special characters that may have been used in the patient's name. If there any accent/unique characters within the name, remove it and try again.

If you want to restore back to the original lookup template, enter the lookup builder, scroll to the bottom and select 'Revert to Default' and Save.