Your system's security is our priority. Protect your login with 2FA today.
 




---
Content

What is Two-Factor Authentication

How to enable 2FA in Juvonno

How to setup 2FA with your profile
---
What is it?
Two-Factor Authentication (2FA) can be used to help protect your account from unauthorized access by requiring you to enter an additional code when you log in. Our Two-Factor Authentication feature requires the use of an authenticator app, downloaded free to your mobile.
Once you've opted into Two-Factor Authentication, you will be asked to enter the code from your authenticator app, upon which you will be signed into your account.  You will be prompted for the two-factor passcode upon login.
---
How to enable Two-Factor Authentication?
1) Ask all of your staff to download either Google Authenticator or Authy from the App Store or Google Play on their mobile device. These apps are available at no charge.


2) In Juvonno, navigate to Settings > General > Security.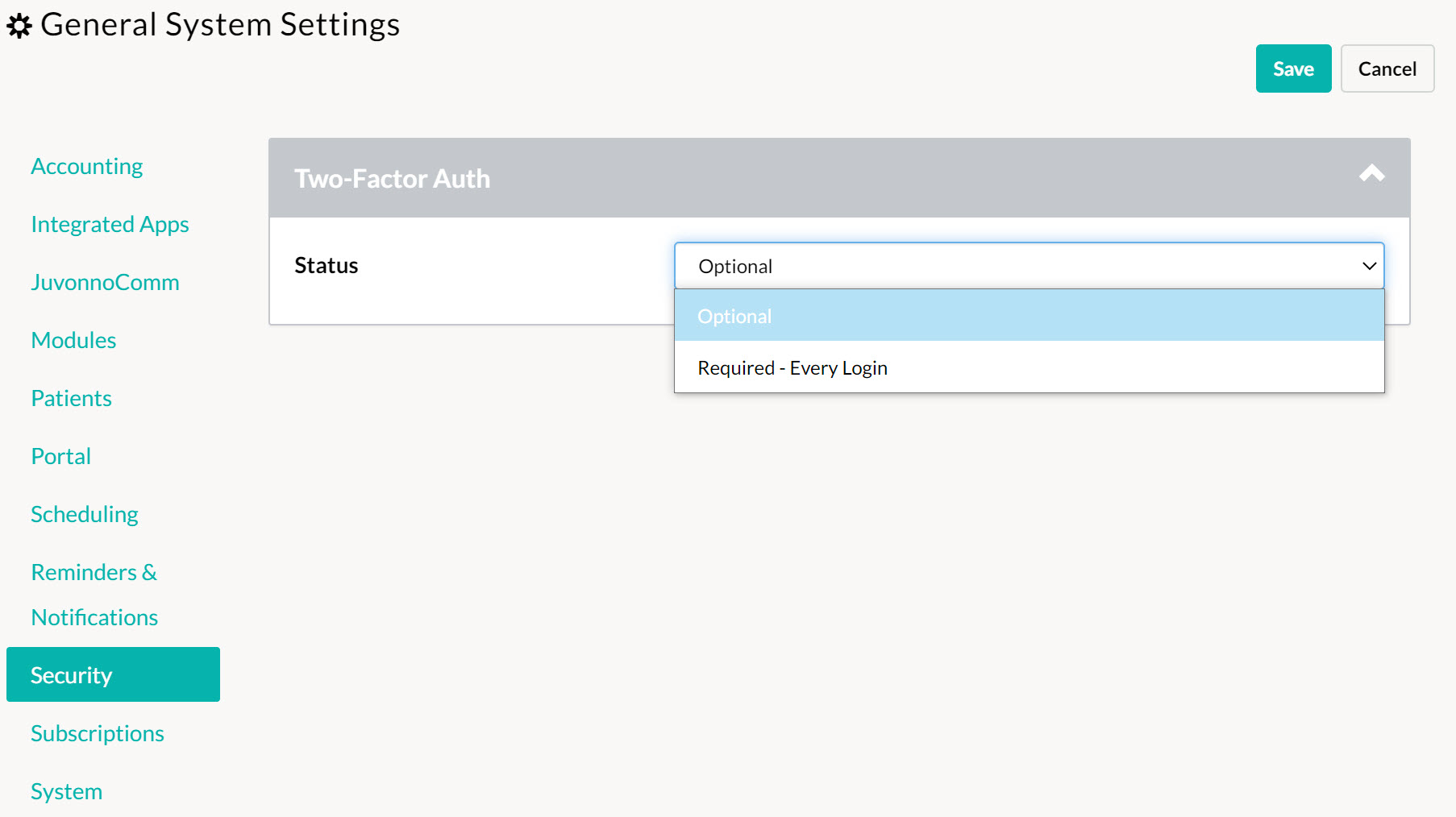 3) You'll notice it is set to Optional which allows each user to enable it individually within their profile's Login tab. Leave this as is if you prefer to only enable this security for some users and not others. Keep in mind, only the user logged in can access this setting for themselves.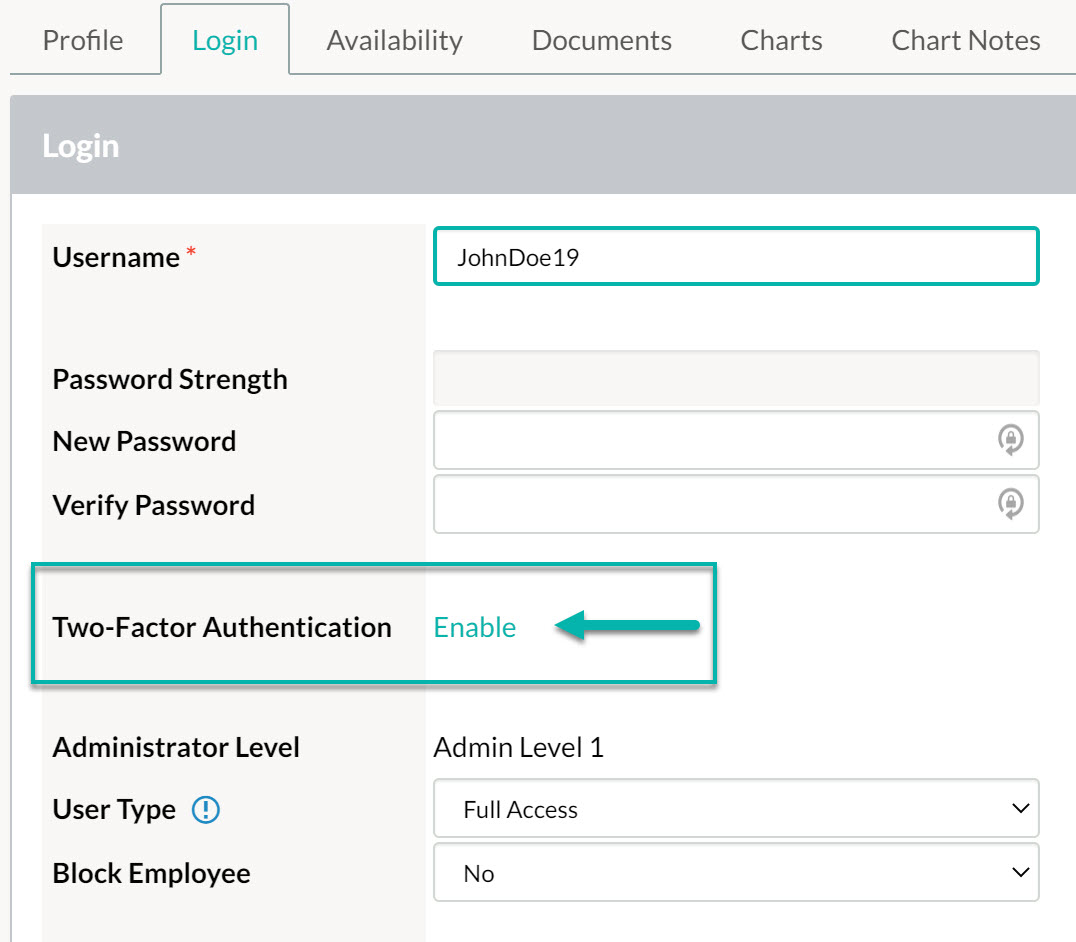 4) Otherwise, set it to Required - Every Login to enable 2FA for all your users at once. 


| | |
| --- | --- |
|   | Note: Users will be able to skip the first 5 logins after this setting is enabled, but afterwards they will need to authenticate using either of the authentication apps on their mobile. |
---
How to set up Two-Factor Authentication?

1) The first time you login with 2FA enabled, a window will display with a QR code (scanned using the authenticator app and your phone's camera) and two required fields to complete.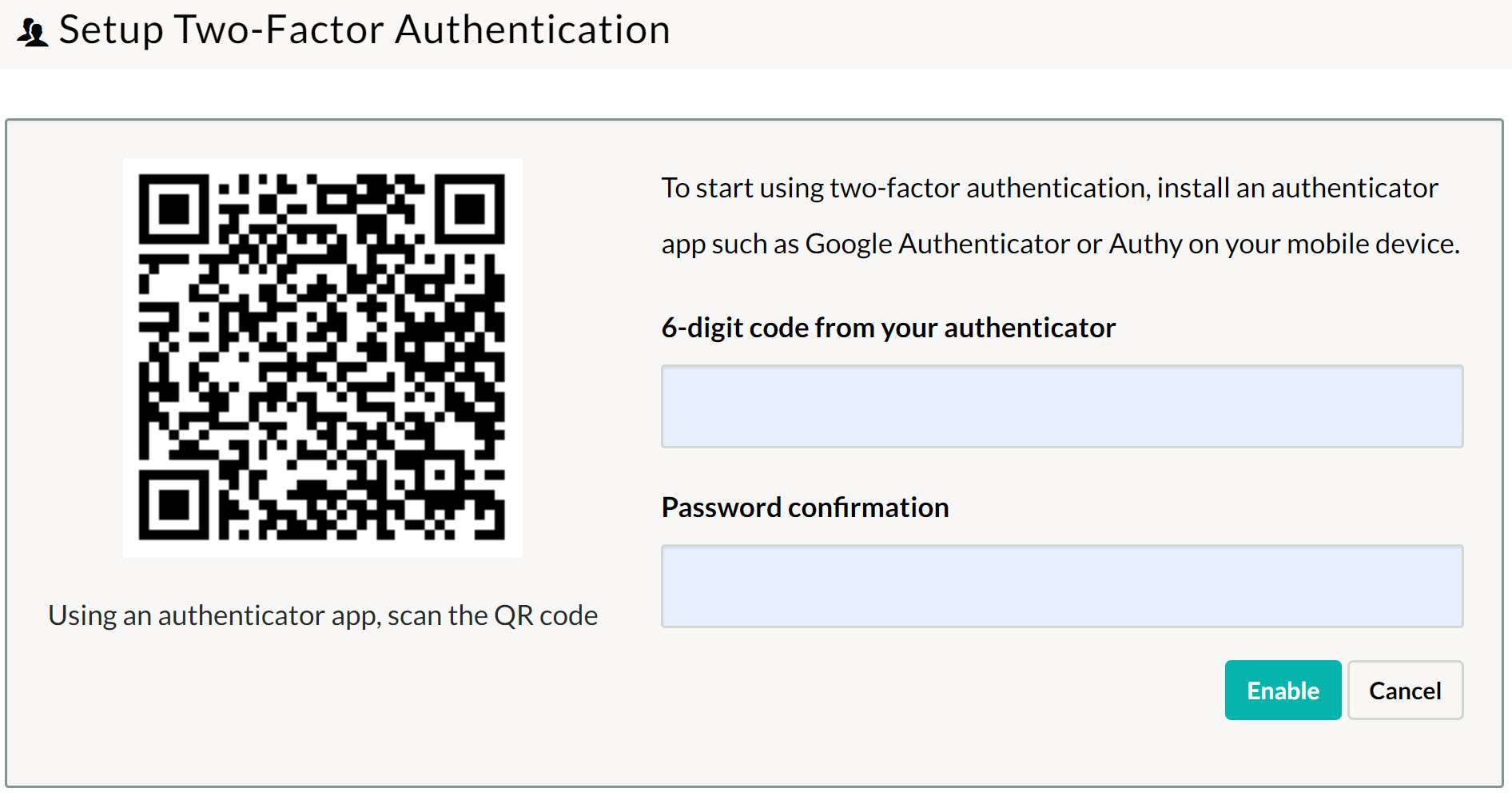 2) On your phone, open the App you have downloaded and scan the QR code in, which will link your profile with the app. You will receive a 6-digit code to enter in the first field. Enter your Juvonno password in the Password confirmation field - and select Enable to complete the setup.


4) This process will connect the authentication application with your Juvonno profile. From this point forward, when the user logs into Juvonno they will be asked for the Authentication code from their mobile device. These codes changes frequently to ensure maximum security.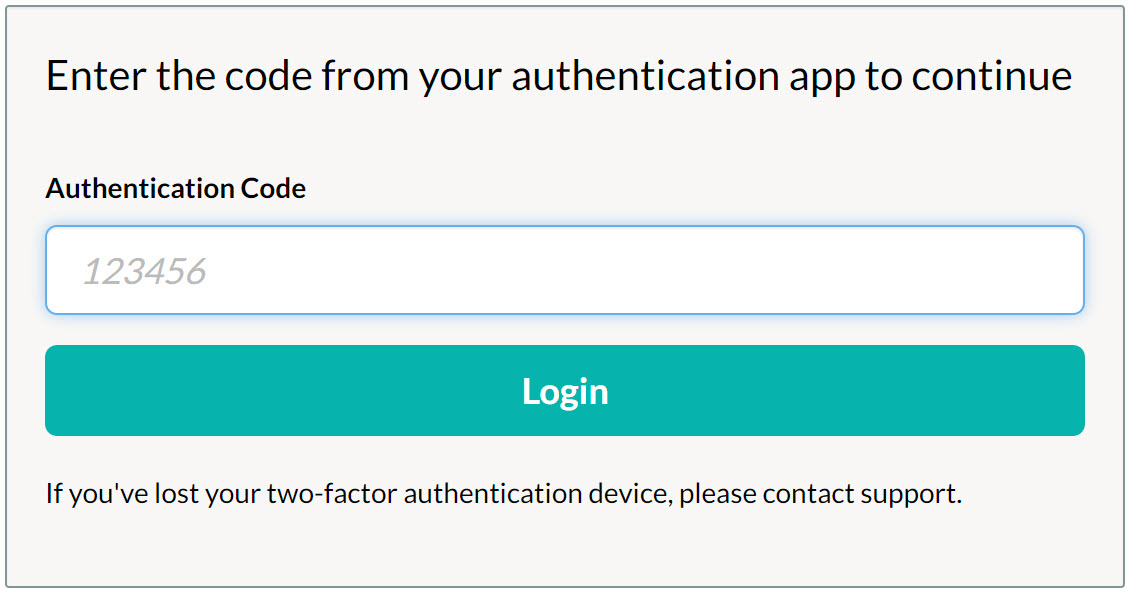 ---
 
Learn more about Juvonno's various security measures here.