When creating an insurance profile for your patient, you can link an existing adjuster in your system or add one in on-the-fly. To perform the latter, edit a patient's insurance profile and scroll to the 'Adjuster' section. Otherwise if the contact already exists in your system, simply type-to-search in this field to attach the Adjuster.

Select the drop-down arrow from the first Adjuster name field and choose +Add: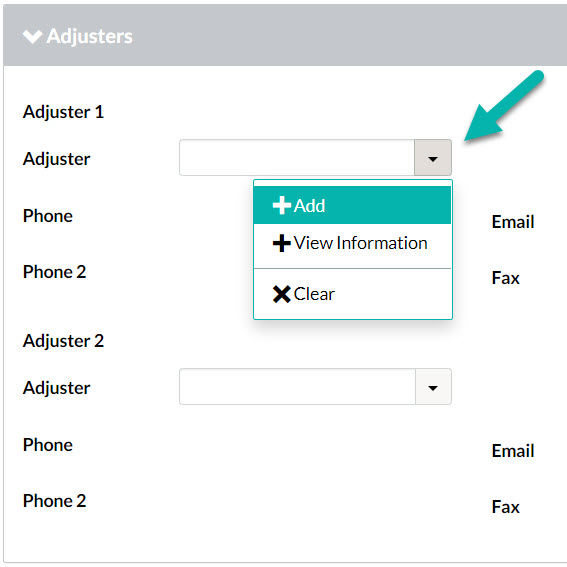 Proceed to enter the Adjuster's contact details: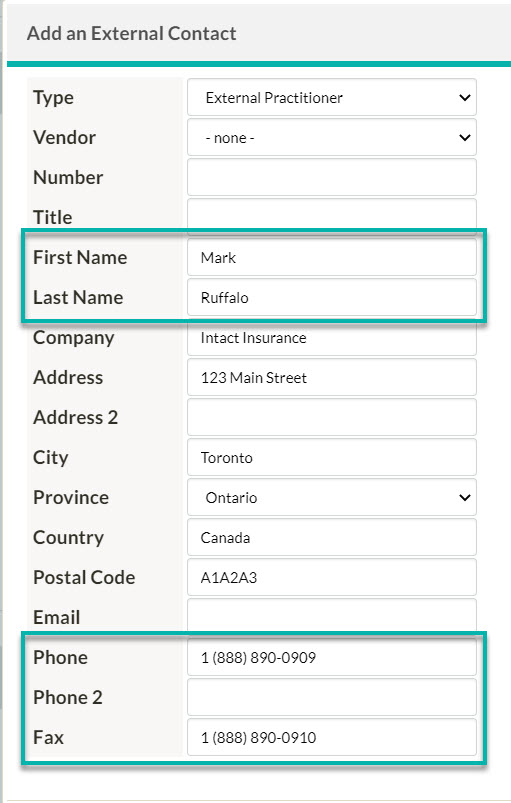 The most important fields to note are the first, last name and phone numbers (which HCAI requires the following formatting):

1 (###) ###-#### or (###) ###-####

When finished, select Save and type-to-search the adjuster by name in the field to find your recently saved contact.