Often times a client will provide a tip after they have already paid.
First create a Product & Service item called tip.
Leave the "Retail" field empty and enter the dollar amount at the time of creating the invoice.
To create the tip invoice go to the Home page, Billing tab and create a Quick Invoice.
Step 1 Create the Product & Service item
Navigate to Setting>Products & Services Section>Products & Services
Step 2
Select New Item.

In the Department field select Service. In the Category field select Service.
In the Name field enter Tip. In the Item # allow Juvonno to auto generate the number or enter a custom number.
In the Retail field leave it at $0.00 to allow you to enter the amount of the tip when creating the Quick Invoice.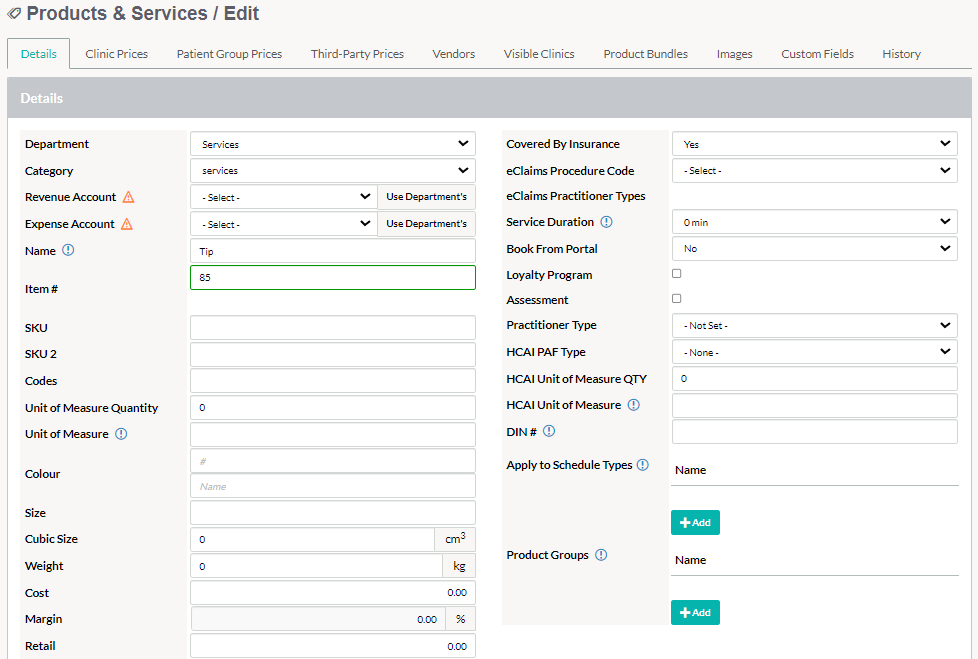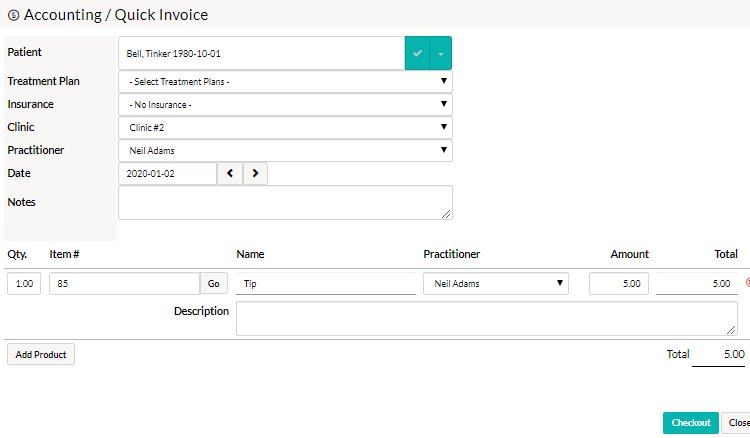 Check out.
Enter the type of payment for the tip and complete the invoice process.