Patient charts often hold sensitive and private information that should be treated with appropriate security measures. By default, each practitioner can create, view and edit their own charts, but if they need to view other practitioner's charts, they will need to be given access on their user profile.


1) Navigate to Settings > Practitioners > Open.







2) Select the Practitioner Access tab.

3) Select +Add Practitioner next the Individual Practitioner Access heading






4) Choose which practitioner the user will have access to from the drop-down.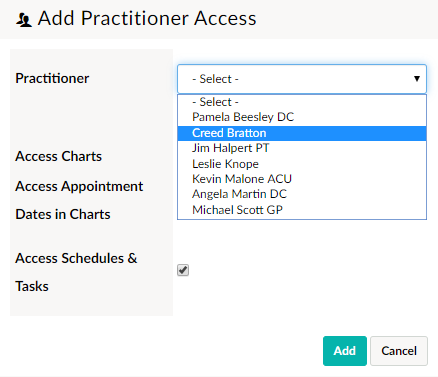 5) Check Access Charts (provides the ability to view and edit the practitioner's charts). Select Access Appointment Dates in Charts if you want this practitioner to be able to create charts for this practitioner and be able to access the option to select the appointment date while creating the chart. Then select the Add button.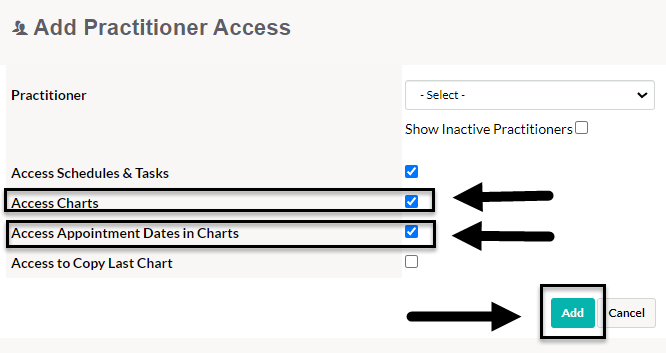 6) Check Access Appointment Dates in Charts