How to set a claim Status back to New
Step-by-Step Instructions
Step 1
From the Home page go to the "Appointment Claims" link.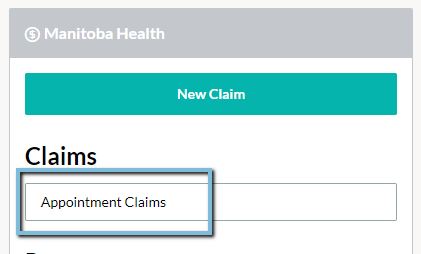 The Appointment Claims Search page will open.
Step 2
Set the date range based on the remittance dates.
Set the status field to "Rejected".

Step 3
Click the icon to the left of the claim item. Select "Update" Status option.
Step 4
Next to the "New Status" field select "Receivable (New").

This puts the claim back to "New" and will be submitted again in the next submission.