You can upload documents for patients to view directly from the Patient Portal by following these steps.
Step 1
Inside the Patient Profile, select the Documents tab then select Grant Portal Access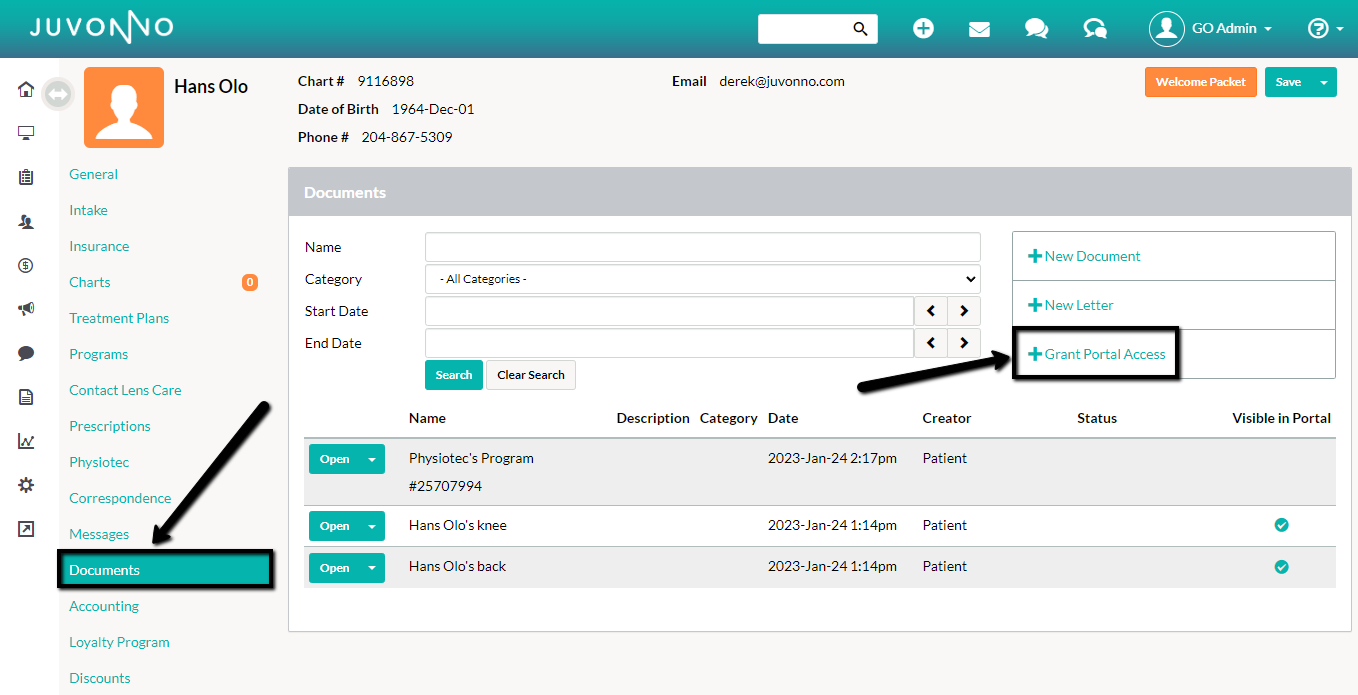 Step 2
Grant access to the documents by selecting Grant beside the document's name.

The selected documents will now be visible to the patient inside the Patient Portal in the Documents page.