There are several places you can view upcoming appointments.

1. Click the patient's appointment block on the schedule and select "View Appointments" from the drop-down menu. Download the document and you can email it to the patient.
Or from the patient look up View Appointments section. There are filters to view which type of appointments you want.

You also have an option to print or email the list to the patient.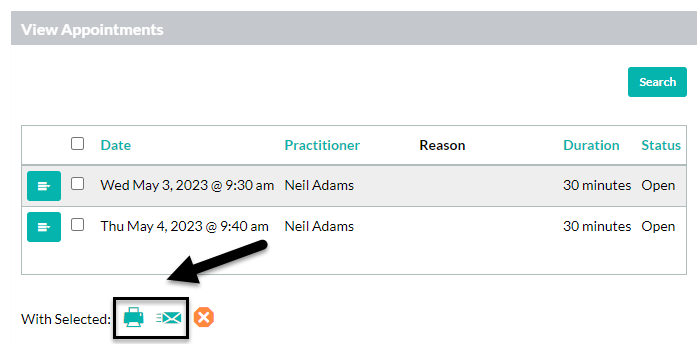 To set the Appointment parameters go to Settings, General, System, Scheduling, Dashboard Section and select from the following fields and Save.



2. Upcoming appointments can be set be printed at the bottom of the patient invoices.
Go to Settings, General, System, Accounting, Invoice Template. Show Upcoming Appointments on Invoices field, make a selection and Save.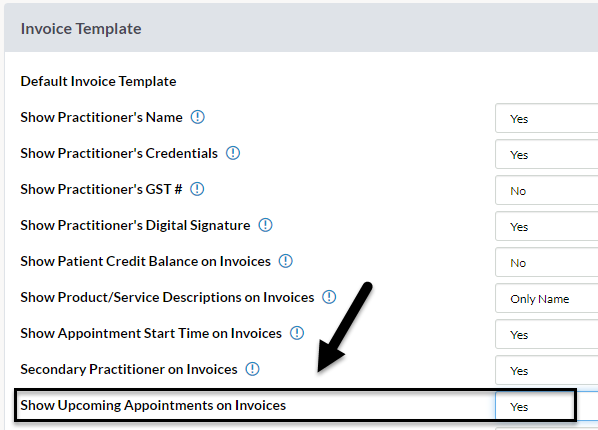 3. Go to "Reports" and select "Patient Appointments".
4. From the Patient Lookup located down the right side of the Home Schedule page, enter the patient's name, scroll down and select Upcoming Appointments. You will also be able to print the list from the popup.


How to quickly reschedule an appointment?

Click the appointment block of an existing patients appointment and select Reschedule.
OR
Drag and drop the appointment across a day, 4 day or week view. You can also use this method to reschedule to another practitioner.