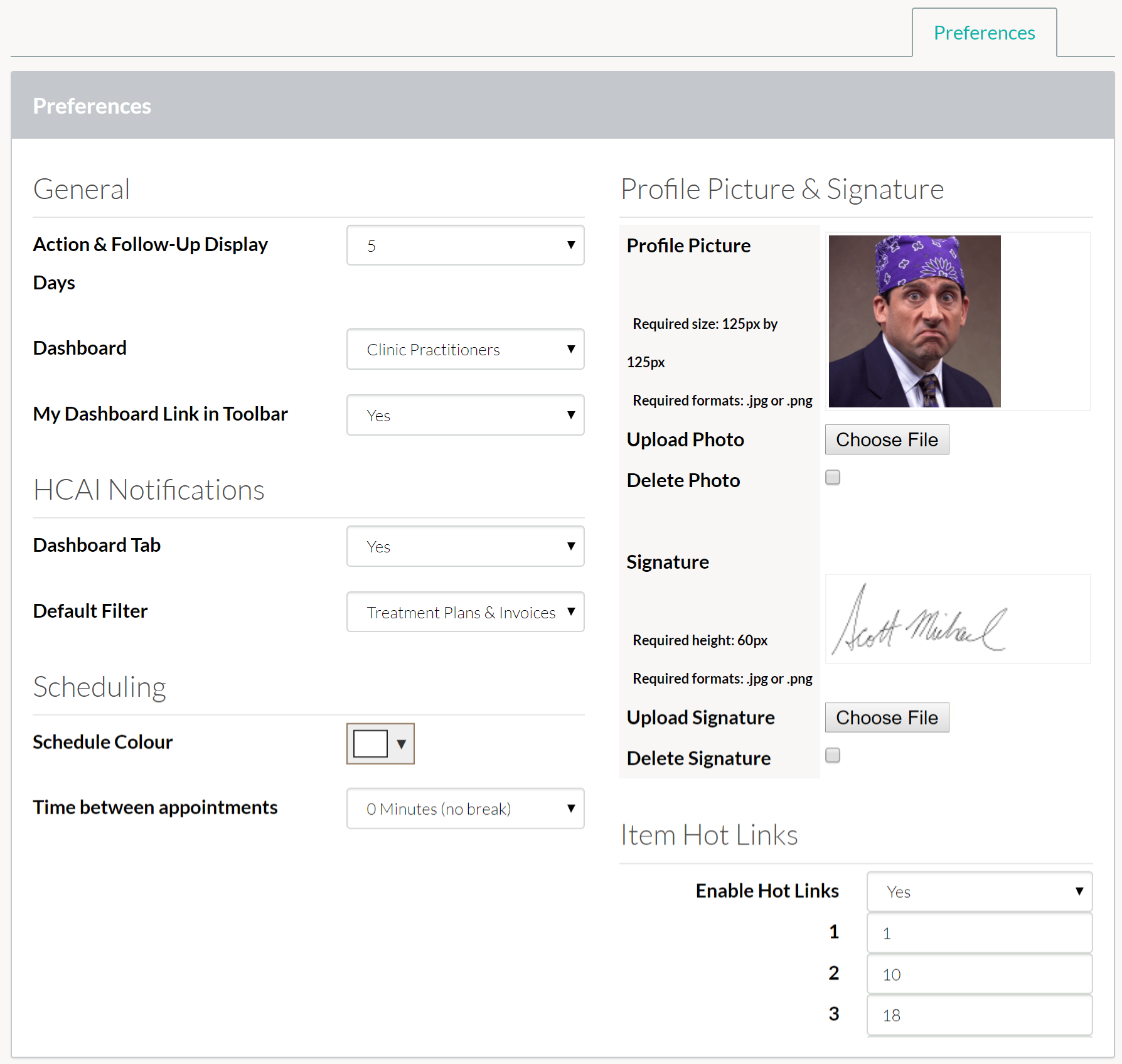 Navigate to Settings > Administrators > Open > Preferences tab
1. Action & Follow-Up Display Days: This setting is related to the personal dashboard. 
Set how many days into the future you want to see Calls & ToDos.





2. Dashboard:
My Practitioners: 1 location - this setting is most often set to "My Practitioners".
Clinic Practitioners: 1 or more locations - If you have more than 1 location you can set this to "Clinic Practitioners" in order to switch between clinic schedules. A drop-down selector will appear on the Home schedule page when using this setting.
My Schedule & Tasks: Shows a 2-day Schedule, Calls & To Dos and the Message Centre when logging in.
Resource Schedule: If you have resources set up you can toggle between Resources and the Practitioners.


3. Profile Picture: This photo will be viewed when using the internal chat.





5. Signature: Upload a digital signature that can appear in custom letters.


6. Item Hot Links: Set this to yes if you would like to set up quick links to easily select frequently booked Products & Services.
Enter up to 10 items that the administrator will have access to quickly select from while they are logged in.


A Hot Links button will appear in the patient appointment booking pop for this practitioner to select from.