| | |
| --- | --- |
|   | TIP: Administrator's Schedules can be created for personal use, and will display within the administrator's own  Dashboard in a two-day calendar form. Schedule-types are not necessary to attach to an administrator's availability. |
Where is it?
Navigate to
Settings. Under Staff, choose Administrator.
Click 
 next to the user and select the Availability tab.

Standard Availability

This reflects an administrator's recurring schedule on a weekly basis based on Effective (start) dates and End dates. Start and end dates must be entered and in chronological order to avoid issues with certain reports.






Selecting  

 provides options to Edit or Delete a created schedule.


Here's an Availability of Monday - Friday 9AM - 6PM with a break from 12PM - 1PM.

To create a new availability click on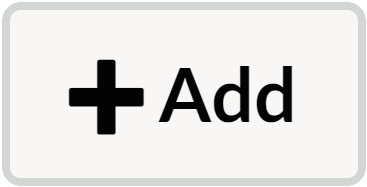 Set a recurring daily/weekly schedule Effective (start) and End date.

| | |
| --- | --- |
|   | TIP: To select more than a single time slot at once, select the start time, hold down the shift key and click the end time. All the slots within the range will be selected. Select the X to clear the full day of availability. |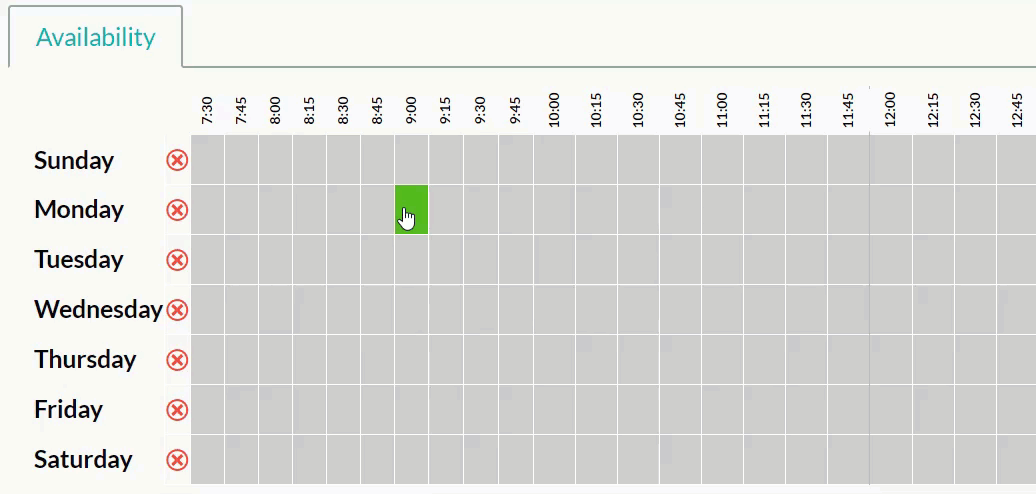 This schedule is available to Administrators on their Home Page, Dashboard tab.